All WGS Technology Casinos
WGS Technology, who you will likely remember as Odds On or Vegas Technology Casino Software, is associated in our minds first and foremost with names like Slots Galore, VIP Slots, Liberty Slots, and Millionaire Casino.
They have had their runs of back luck, but they are still operational and in good shape with over a 100 games to date. They have been around since the dawn of the humankind (just kidding, but they have been around for a very long time and under different names and ownerships). Their main emphasis is on video slots although they have a decent selection of three-reel classical slots, multiplayer slots and 3,5, and 7-reel slots. You probably know of $5 Million Touchdown, Game Day, Movie Magic, 20,000 Leagues, Gladiator's Gold and Naughty Ninjas if you're a fan already. We feel a definite hint of RTG here. Show more
Who They Are
With HQ in Antigua and Barbuda, this is a company with colossal potential and quite a room for maneuver. Their mission states: "We are a provider of online casino gaming software and our platform consists of downloadable and instant play game clients, a comprehensive and intuitive back office management application covering support for player management, marketing, cash processing, risk management and affiliate management components".
The best things about WGS are their slots which a lot of thought has been put into plus impressive progressive jackpots. Not many companies manage to create slots that have good graphics as well as load fast, and we can't fault WGS on that.
The games are also compatible with some of the more ancient systems, which is nice: their interface is not exactly head-spinning, and therefore it doesn't require hardware used for mining Bitcoins. Less is more.
You'll find you can use these games through a browser or by downloading them. There are also quite a few TST certificates to be found here as well as independent testing. What we want to see, however, is more (much more) statistics and possibly a few RTPs? Transparency is a big deal in the online casino community, and so is trust.
What They Do
There is also quite a variety of functions here that we like. From The Reel Deal slot to the kickass bonus offers, there is something to be found here for anyone. And these slots, although they are anything but fancy, load quickly, work well and have all the best features that their more expensive counterparts do from companies like Microgaming. This company, however, does offer 7 different progressive jackpots as well as several types of poker (gofor Hold' Em).
You'll find progressive jackpot opportunities here, which is nice, table games as well, plus some of the more classic games like Blackjack. European or American Roulette, and exclusive Mulligan Poker.
All in all the best things about WGS technology is its simplicity of access and smoothness of gameplay. We do certainly want to see more accountability and banking safety since the company's going off the radar in 2011, but it seems to be doing a lot of work on getting a lot of the bugs out of the games (which there we a lot of in English Harbor, the previous instalment).
This casino is a work in progress but it is doing very well in terms of recovering its image.
History
Odds On Gaming, which was the beginning of this company, was created at the turn of the century, around 2002.
Then following presumably vertical scalability issues it changed its name to Vegas Technology and then went off the grid in 2011, reappearing as WGS technology, now featuring no bugs that we know of and this beautiful simplified interface – and even some independent testing to ensure complete randomness of their games.
In short, if you're looking for the great artwork you should probably stick to Dolphin's Pearl and the like, but if you're new to the game these casinos will be a good fit because they're easy to get around. Plase make sure you read our articles and news if you're new.
We also like the fact that there are generous match bonuses here as well as tournaments (what do you think of a $150,000 competition?).
As always, with big jackpots like these, we recommend always reading the rules carefully and making sure you come to the table prepared. They have plenty of enticing offers ($2500 Free! Up to 275% on your first seven deposits), so make sure you do your homework on the Wagering Requirements.
Finally
This is overall a decent platform to work with if you're not looking for something too IMAX in terms of visual stuff, and their joining bonuses and tournaments, as well as an impressive array of games, make up for the simplicity of graphics.
More or less a Phoenix if ever there was one, rising from the ashes twice, we think it deserves a lucky third shot at greatness. Their 8-deck Baccarat is exceptionally good, and we recommend Craps and Dazzling Dice, although the house edge is quite high in our estimation. Still, Dazzling Dice pays 100 to 1 for 5 of a kind and their Jacks or Better Video poker boasts a proud 99.54% return. Could this be the next diamond rising from the rough? We think so. Show less
<!— [bonustable tag_soft='WGS Technology' bonus='priv' num=9999 orderby='rating_general' sort='desc' par1='play' filter='1' ] —>
Country: United States of America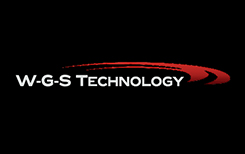 Best Casino Bonuses
Here, the best bonuses from online casinos are collected, which are conveniently divided into different categories
Software License from Online Casino
Review of the best providers of online casino games.