All Octopus Gaming Casinos
Do you smell tropical rainforests, crystal blue water, and beautiful sights everywhere you look? Octopus Gaming is based in Antigua, which is where their games come from, and we can swear we sense exotic fruits, freedom, and scorching sunshine (but maybe that's our sun lotion).
Octopus Gaming is a rather controversial company with rumors of some shady past. We do see occasionally, however, that some companies get bad rep thanks to their competitor's efforts, and sometimes it's a good sign meaning they have a powerful enough presence to make their name known in the business. What's up here? We have provided all background info we could find – but ultimately the decision is yours.  There are 90 or so games (but no information about licensing – make sure you use our rating system for real-time, real-life user experience). Show more
Who?
So you will highly likely have heard about Pragmatic Play and TopGame by this point if you're into online gaming (and maybe even if you're not).  This company (formerly TopGaming) offers a variety of games, including a few well-designed specialty games (although we do think they could do with a little more variety – and we're still in the dark about licensing). Some table games too, although its focus is mostly on slots, which are compatible with mobile devices, iPhones and such.
Octopus Gaming has an impressive array of video slots which feature good CG and even nice audio, which are a clear indication that it is competent when it comes to offering management and consulting advice to other companies.
Background Сhecks
TopGame was a software developer operating out of Panama which was quite successful in its day, offering a range of services like consulting, slots, management, and so on. They had their issues, which they bravely tried to fix and couldn't, and then the company changed management, forming Pragmatic Play, which is still in play today and actively making headway in the market. We have absolutely no information on licensing, RNG testing, and security information whatsoever – which doesn't mean it's not there – but we do feel it would be a good idea to get the testing going if the company is to attract new clients, which it presumably wants to do.
The company states that at the top of its list are integrity and operational prudence, so whether to make that choice in their favor or not is up to you. We think there is a lot of potential in this niche of the market for up and coming companies and that this one will likely succeed given it provides correct credentials.
Our Online Octopus Gaming Casino Rating System
You can play the best demo games from Octopus Gaming here. We have worked hard to make sure we attract nothing but the best quality games providers, but in addition to hand-picking and testing the companies you see here we have designed a system of user reviews that will allow the users to really see who's who based on other users' opinions. Here's how it works:
If users send complaints to us, they get sent to a casino rep who gets 100 hours to deal with them, otherwise, the casino moves down in the rating system.
The casinos at the top are our best.
We never delete or tamper with your reviews in any way.
Filters will help you get to your desired destination as quickly and easily as possible.
Make sure you let us know if anything is up so we can resolve any possible issues you have. While we work closely with our clients to make sure all problems get seen to a successful resolution, we do think it's important to gather as much background research as possible.
That is the reason why we ask that you do not only read all the T+Cs, EULAs and wagering requirements and so on to the end, but also do independent research and cross-reference user reviews, although to an extent we have done the work for you. Pick the casinos at the top, because they have done the best so far, and let us know if there is anything else you would like to see improved, in terms of site functionality, its content, or any external things we may be able to help you out with.
Our Demo Games And Top Casinos List
We do our best to provide only top quality products so you can have only the best of all experiences possible so you will keep coming back to us. We hope you enjoy all the opportunities our system presents (don't forget those filters), get on to those demos and start using them, and research the heck out of every games provider you're handing your banking details to.
We are certain, however, that, if you stick with us, you'll have a great time. We can't think of anything else we can do to make your time with us even better, but we are always happy to get feedback from you. We view user feedback as the foundation of all greatness, and we hope you do let us know about everything that happened, good or bad. We, on the other hand, promise we will do whatever is in our power to resolve issues you have so we can all be content – you because we provide the best of quality entertainment and us because you keep coming back and recommend us to your friends. Everyone is happy.
Your Takeaway From All This
Well, hey, okay, we're here for you no matter what happens, but ultimately the responsibility for making this choice rests firmly on your shoulders. We say it's  a good job we have created our user system which will allow you to form your own opinion of what's going on here, and we are very confident now is the best time ever to put it to a test. Gamble responsibly, read all the project documentation you can find, and keep us in the loop about the latest news. Laters! Show less
<!— [bonustable tag_soft='Octupus' bonus='priv' num=9999 orderby='rating_general' sort='desc' par1='play' filter='1' ] —>
Country: United States of America
| # | Online casino | AffGambler Rating | Welcome bonus | Reviews | |
| --- | --- | --- | --- | --- | --- |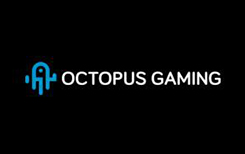 Best Casino Bonuses
Here, the best bonuses from online casinos are collected, which are conveniently divided into different categories
Software License from Online Casino
Review of the best providers of online casino games.