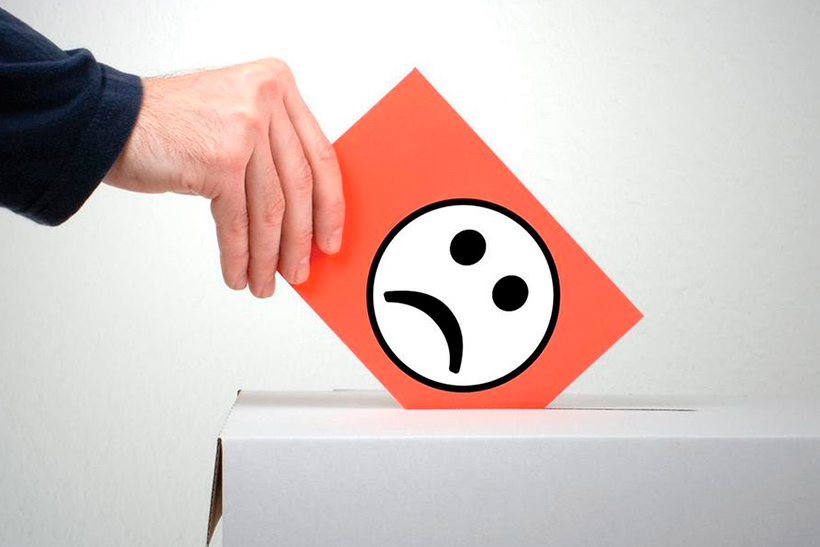 How to Write a Complaint About an Online Casino?

19 January 2018 at 12:42 PM
0 comments
When you gamble at an online casino, you may have problems. If this happens, you have the right to file a complaint with the official state regulatory bodies that issue licenses (for example, eCOGRA: http://www.ecogra.org/srs/dispute.php – fill out the form and later you will receive an answer) or independent bodies such as AffGambler.
If you have problems with some casino regarding payment, bonuses, software, deposit, bills or others, you can file a complaint with the AffGambler Casino complaint service.
After you publish a complaint, a notification will be sent to the representative of the corresponding casino and the casino will have 100 hours to solve the player's problem. The representative will try to quickly and effectively resolve your request or complaint.
How to file a complaint with a casino online?
Register – only registered users can leave a complaint about the casino online. Complaints on the site are accepted only in English (if you do not speak English – use translate.google.com) and, of course, are moderated.
https://affgambler.com/add-complaint/
Fill in at least all the main points:
The title of the complaint (Complaint Title)
Choose a casino from the list (Select Casino)
Complaint Text – here you need to describe the essence of your claim in more detail and attach screenshots (Attach Files) if any. Remember that your complaint will be read not only by the administrator and the casino representative but also by other players.
Select the section for complaint from the list:
Declined payment,
Delayed payment,
Refund declined,
Verification issues,
Bonuses: bonus abuse,
Bonus not given,
Bonus removal,
Violation of Bonus Terms (Bonus Terms and Conditions),
Software (missing software)
Fairness of software
Software glitches,
Miscalculations,
Deposits – the amount is not credited,
Limits (Deposit limits),
Return (Double charge / Refund),
Verification issues,
Accounts Handling (Account closure),
The casino is closed (Casino offline),
Casino terms violation,
Registration issues.
Enter the name used playing – this information can be seen only by the casino representative to check your issue and the information you entered.
Enter the email (Email used at this casino) used when registering at the casino (no one is ever required to enter passwords) – the same, only the casino representative will be able to see this information to check your game and the information you entered.
The claim amount, indicated in US dollars (Passable sum, in USD) is an optional field.