All ELK Studios Casinos
There are times when you just don't care about where the developer is based, who are the owners and other insignificant details. What matters is their outstanding selection of games. If you play ELK Studios games, that's exactly what you feel. This developer is a tiny but mighty creature compared to the mammoths of this industry. And it definitely employs greatest creative minds.
ELK Studios says they have a passion for games and create beautiful art, and that's absolutely true. They are able to translate that passion into their creations. Visit any of the best ELK Studios casinos and you'll see why a lot of people love their games so much. Show more
All ELK Studios Casinos full list Reviews & Bonuses
The focus is on mobile gaming, but all of their games are equally great on computers as well. This is probably the only developer which targets mobile casino market first. Since the company's foundation in 2012 there weren't significant changes within the company. It still keeps its business small and produces highest quality and entertaining games.
Entertaining here is the key characteristic because there are companies which can supply cutting edge designs, but there isn't much fun playing their games. As you compare production rate of different companies you can basically find out whether they value quality over quantity or vice versa. Exception is major developers which generally have a lot of resources to frequently supply greatest games. Visit one of reliable ELK Studios casinos to see that there are just few of their games available. For around five years they have released just 11 video slots. Now you can guess what quality you can expect from them.
Fairness
Don't worry, the developer is well known and has stood the test of time. It has an excellent reputation and has never been involved in any illegal activities. They don't just create nice designs, but very carefully develop math models to ensure games are interesting and random. Look at the list of ELK Studios casinos. Developers which follow some suspicious practices would never be able to partner with these greatest casino operators.
Games
The developer produces video slots only. As of today, there are 11 titles, but each one of them will give players a thrilling experience. Their games have all the components to make gamers sit on the edge of their sits: outstanding graphics and animation, engaging story lines and regular payouts.
ELK Studios doesn't just use existing solutions to produce games, but also develops in-house tools. They tend to keep their production patterns simple and that helps them avoid complications and various kinds of issues.
One of their flagship features is a set of unique betting systems. You can find it in any slot available in the best ELK Studios casinos. If you love the idea of following certain strategies when deciding on wager sizes, try one of four betting systems offered by the company. Players just need to pick one of them and the amount they bet will automatically change depending on the results of their previous spins. This is a great and unique feature.
There are different betting patterns which would fit any betting styles. For risk takers there are three systems when wagers are raised on win/loss. Those who prefer moderate risk can choose to bet % of their balance so that wager size will change depending on how much money is left.
All games are five-reel with bonus features and special symbols to make playing more exciting and lucrative. Two of their slots were so successful at reliable ELK Studios casinos that the developer created second versions, they are: Taco Brothers, which is telling about brave Mexican guys who stand against devil captain, and Electric Sam, featuring a strange but nice man living in the forest.
ELK Studios stand out of the competition also because of their choice of themes. Their creative minds can produce unbelievable, engaging stories. Poltava Flames of War is the only title based on the true story, the rest of the story lines are fiction. Unlike easy going nature of most ELK Studios creations, Poltava is telling about drama that unfolded during Great Northern War. It's a really charming game – powerful and intense.
If you want a lot of action on the reels, you should definitely wait for a bonus feature when you play their slots. Bonus rounds are usually free spins with additional winning opportunities. There are titles that pay both ways, award free re-spins to get another chance of triggering bonus rounds. You won't get bored.
One of the most popular ELK Studios slots is probably Bloopers. It's a story telling about behind the scene Hollywood staff. The developer describes Bloopers as "hysterical funny, extreme characters, inventive animation design". You will agree with them once you try this extraordinary game. Just pick an operator from the list of ELK Studios casinos to get to the core of Hollywood production process. Show less
<!— [bonustable tag_soft='ELK Studios' bonus='priv' num=9999 orderby='rating_general' sort='desc' par1='play' filter='1' ] —>
Country: United States of America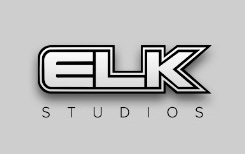 Best Casino Bonuses
Here, the best bonuses from online casinos are collected, which are conveniently divided into different categories
Software License from Online Casino
Review of the best providers of online casino games.