All UC8 Casinos
UC8 (Universal Corporation 8) is a casino gaming provider that combines the best of Asia and the best of the West. Even though this is just the beginning of their career, they seem to be moving in the right direction, teaming up with Vivo Gaming, getting checked by BMM Gaming Labs and presenting to the world some pretty impressive HTML5.
So how are they doing so far in this competitive market? Could this be the next Tamerlane of the East? Do they have what it takes to win over Europe and the rest of the world? Let's see what we can dig up. Everything takes time, still, and we are sure this software provider is yet to earn the public's trust, but those who are into Asian games will definitely be impressed by this company's product. Show more
There is something enthralling about the old Chinese stories that lay at the roots of these games. In the end the mostly apathetic public of today has a rather short attention span, meaning people are always looking for something new. In this sense, this company has a lot of potential with their unique games. After all, most of today's games are all variations on the same theme.
Advantages
UC8 has a handful of advantages over other casinos, not only in terms of being unique.
These games, a lot of which are video slots, are very well-made, with astonishing sights unique only to Japan and China. You will love the view for sure. And that's not the only arrow this company has in its quiver.
This software provider also does offer enough currency options (take a look at our banking options), which you will find very convenient if you don't like exchanging your Roubles to Dollars with 11% commission.
The graphics here are quite impressive, and the fact that they have produced more than 60 games so far promises new tempos of development. If they keep going like this, they will soon be famous around the world.
Their mobile compatibility all the way gives them an advantage over other companies that still may have some games you can't use on mobiles.
Again, good HTML5 means they are ahead, too.
The games here are also simple, which is nice, but they do contain powerful graphics.
In conclusion
How this company came up with something so simple yet powerful in this short a time is a puzzle. Still, you known how Churchill said Russia is a puzzle wrapped in a mystery concealed in an enigma? Maybe that's an all-Asian quality. It is possible this company really has some explosive future (in a good way) even though its portfolio is not that impressive yet in terms of quantity.
These games are also quite profitable, adding to all the existing elements of excitement, and in addition to all we have described above there are unique storylines and a few new twists on the idea of rewards. This company certainly has a lot of potential and so far it is doing everything right. Stay with us and let us know what you think! Show less
<!— [bonustable tag_soft='UC8' bonus='priv' num=9999 orderby='rating_general' sort='desc' par1='play' filter='1' ] —>
Country: United States of America
| # | Online casino | AffGambler Rating | Welcome bonus | Reviews | |
| --- | --- | --- | --- | --- | --- |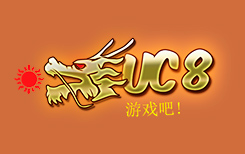 Best Casino Bonuses
Here, the best bonuses from online casinos are collected, which are conveniently divided into different categories
Software License from Online Casino
Review of the best providers of online casino games.