All Cozy Games Casinos
Cozy Games is a company that develops top-notch games for a variety of online casinos. They are affiliated with Microgaming (boom!) and have a few areas of specialization as well as an aggregator function, which is interesting, plus licenses from The Maltese Falcon and the UK.  You'll also highly likely know about their 7-day free pass to the bingo room (no deposit).
With games from NetENt and Microgaming and some remarkable jackpots, this is one of the best choices around easily.Here is a complete review of the best things about this nifty little company and all the things it can do for you, including decent CRM. Stay tuned! Show more
Who They Are
Cozy Games are a company with an idyllic past, present, and future on The Isle of Man and a few connections with some of the best names in the business. One of the coolest features they have is being able to bring all games under one account using the Integrated Gaming Platform.
This company develops software and provides a service that allows it to gather and assemble different features in one boxset. You'll know Cozy Games if you're a fan of Bally, and no doubt heard the name come up a few times every now and then.
For example, they have teamed up with GoCoin to introduce cryptocurrency into i-gaming in 2014, which back then was pretty shocking. Not anymore now when you can't spit without hitting a Bitcoin, but in 2014 pretty much no-one knew, and Cozy Games were the first pioneer of what was to be probably the greatest event in the financial world ever to happen.
If you watch this niche closely you will know about the Live Bingo Network, Lucky Duck Network, and the Mobile Casino Network. In short, they have their finger in quite a few pies, and that's just the beginning.
What Makes Them So Special
The games made by Cozy Games are just that – cozy, compact, and fast. There is a reasonable selection of video slots for fans of classic gaming. We like the CG in these games.
There are also timeless classics like Blackjack, Video Poker, and Blackjack. Most of these games come with multiplatform compatibility (ahem-ahem, most of them). Also, they have some of the most exciting RTPs around that we've seen: Brittonaire's RTP is just over 97.5%.
The Story
Acquired not so long ago by the industry giant GVC Holdings, Cozy Games is firmly set to expand into B2B and B2C in the near future, which is a logical continuation of its development since it was introduced into the market in 2005.
Cozy Games is a serious designer platform with some heavy emphasis on platform integrations. They even have "holistic while labeling solutions" (we think that has something to do with wearing yoga pants all day, eating a lot of oatmeal and hugging trees, but we could be wrong).
Their site states that "Cozy will handhold you during the build, launch and the growth phases. The adaptive gaming ecosystem addresses your ever-changing customer and marketing needs."
These are the services Cozy Games offer besides from slots, scratchcards, and video games and so on (also from their website):
Cozy Advantages:
Multiple access points – Email, Live Chat, Ticketing and Phone
Available round the clock
Quickest turn-around time
Experienced support staff to help mitigate issues quickly
Most Popular Games
Cosy Games tellingly provide fascinating graphics with more than 500 games available (and counting).They also do a variety of games like video and classical slots, scratch cards, the all-familiar classics like Roulette and Blackjack, and actually rather impressive jackpot games.
Their best product is bingo (or at least they are best known for bingo in our circles), but their other games and features (of which there are more than a 100) are equally as intriguing.
Cozy Games is the force behind a few sites out there, not unlike some other company giants like 888Casino who have obviously followed their roadmap to branch out a long time ago.
Cozy Games have sites that are designed in a pretty similar fashion, which is good on one hand because you know what to expect, and not so good if you're a fan of thrills and the unknown. If you're a fan of Bingo, you know Landmark Bingo is the oldest site around. Like, ever. Also, you might know their other sites like Bingo1, Bingo VIP Club, Gone Bingo, Bingo Goldfish, and Bingo Max.
Licensing
With licenses from the two best places to be if you're into online gaming (Malta and the UK), this company has staggering amounts of potential and pretty much a global reach.
You will know everything to know about the British integrity and sense of values when you learn they have recently forbidden William Hill to use bonuses to attract clients because the conditions of the wagering requirements may be misleading. Remember we were talking about changes coming because of a lawsuit Ms. Guy filed against Aristocrat claiming the slot machines were designed to mislead?
Well, she may have lost the case but the consequences were that in the UK at least there was a lot more pressure on casinos to ensure clients can easily get their money out, which is why you are soon to see an honest and see-through casino market (we think).
There is a lot of emphasis on registration, security and effective banking with this company. You can operate completely legally and safely with the company's pristine license behind you at all times.
Achievements
Affiliations with Microgaming allow this company to produce some more cutting-edge stuff, and we like the fact that their in-house games have fairly decent graphics given that they are quite lightweight.
Cozy Games are also nominees for 'Innovation in bingo of the year' and 'Mobile supplier of the year' in the B2B area at EGR Awards. A press rep stated: "We have invested heavily in research and development for years. This has equipped us to meet the demands of the dynamic gaming world. We are one of a handful of companies to have all games available on the web, mobile and smartphones including iPhone and iPad".
Exclusive Stuff
Sreeram Reddy Vanga is the managing director of Cozy Games. In his interview for iGB Affiliate, he states the importance of innovations combined with classical hallmark quality people have come to expect from products from the UK.
We like the innovative approach, and the information on the latest developments in the market sounds like the lab coat guys in Cozy Games' administration know what they're doing: "technical breakthroughs are absolutely imperative for innovation. For instance, you can't imagine a scalable business without Big Data".
Sreeram states that: "the online gambling market is super-saturated and in order to survive, you need differentiation. And you can only imagine differentiation by doing something other than the regular", and we are very excited about the upcoming developments. Show less
<!— [bonustable tag_soft='Cozy Games' bonus='priv' num=9999 orderby='rating_general' sort='desc' par1='play' filter='1' ] —>
Country: United States of America
| # | Online casino | AffGambler Rating | Welcome bonus | Reviews | |
| --- | --- | --- | --- | --- | --- |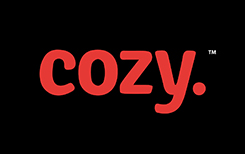 Best Casino Bonuses
Here, the best bonuses from online casinos are collected, which are conveniently divided into different categories
Software License from Online Casino
Review of the best providers of online casino games.