All Intervision Gaming Casinos
Intervision is one of those companies we always say you definitely should at least give some attention to if you're looking for sage advice and a great experience. Intervision gaming has, as if to prove their point, an immensely beautiful website with some stunning graphics.
Their games are described as revolutionary for a good reason. The graphics here are some of the best we have seen, we think, ever. The Book of Ra has really beautiful CG but this, we think, is probably better. And the graphics are only the beginning. So why do we like them so much? Show more
Characteristics That Make Intervision Gaming Great
We have basically founded our online casino rating system on the principle that a company with the most characteristics that make your experience better wins.
In that way, if a company has a license, it gets more points. The more payment systems, the better. And so on. Intervision Gaming has quite a few of those parameters on their list. Not only have they been around since 2005, which is comparable to Microgaming, which is a reasonable time to establish a presence on the market, but they have a lot of presense in the UK. There are also offices in Cyprus and Mexico.
We think it is genuinely important for a company to have a few branches around the world but it is especially good that there is a base of operations in the UK, where there are a lot of opportunities and a lot of freedom. The United Kingson is probably the most tolerant place in terms of online gambling on the planet except for Malta; we are very impressed by InterVision Gaming so far, and this is not even half of it. Their mission states: "Success in achieving strategic goals and targets through our dedicated Marketing and PR team together with the Intervision product have revealed a winning combination. Professional communication with our current and future customers is paramount in our commitment to enabling global growth."
Intervision's Technology
Intervision gaming also comes from the long line of companies that have proven their track record by making landline slots first and then moving on to online casinos, which to us is a sort of a reference from the previous place of work saying someone has done well. And there are a few good references here.
This company is also sentient in terms of personnel training, which we find is always a good sign. If it were up to us we would probably create a whole new parameter in our system stating: "Constantly makes employees attend training seminars and workshops. Y/N?".
We think being able to work with feedback and working on PDP is one of the most important aspects of contemporary business making. So when we see disclaimers like this on the company website, we are very glad: "Our employees are constantly exposed to extensive product training in order support and stay abreast with the fast-growing world of gaming development." And there aren't a lot of things that make us this happy, besides from certain types of donuts and the Just Cause multiplayer mod.  And probably kittens. But everyone loves kittens. So you can see that we are hard to please.
Special Features
This company also has a fantastical array of progressive jackpots, which you are sure to find interesting if you're into impressive gameplay and large wins. We advise, as always, to be careful when you're gambling, read the T+Cs and keep up with our advice articles and the news section to make sure you're making intelligent decisions.
This company also has a foot in the door in pretty much most countries around the world: US, Europe, Asia, Mexico, Latin America, South America, and so on. Additionally, you will be pleased to know the software can be used on all mobile systems meaning you can play and win in queues, while you wait for someone to turn up, or on those long road trips.
This company also pursues a responsible gaming policy, which we thought was nice of them: "Intervision encourages responsible gaming. If you think you might have a gambling problem, we urge you to send the Problem Gambling Hotline to email us at [email protected] for help."
What do they offer?
Besides from kowtows to some of the best-known films in Hollywood, these games "deliver revolutionary products that are pioneering and entertaining to the player and most importantly to ensure consistent revenue growth for our customers".
We have already mentioned progressive jackpots, which there are quite a few. There is a decent variety of video reels here too as well as the Viva Bingo feature plus the Schmart SL200 and the Megavision and Ultravision Series which we recommend you explore (although they sound like Terminator model names).
InterVision gaming feature a set of characteristics that allowed them to make the transaction from land-based gambling machines to online gambling easy. True, that has been reportedly easier in the last few years thanks to the growing demand, but it still requires a lot of focus and capability, which this company certainly has.
With a background in creating some of the more tech-heavy market gear like gaming stations you see us sometimes marvel at in our articles on I-Gaming, this company is now moving on to the more advanced features of HTML5 and the heavy-duty series we mentioned earlier that sound like they want your clothes, your boots, and your motorcycle.
There is also plenty of emphasis on making sure that all the software is genuine and completely verifiable, which seems to be having an effect on the number of games they have. There may only be just over 20 games, but they are all designed meticulously and with great attention to detail, which is a lot more than what you can say for some other games we've seen.
Finally
We definitely loved the graphics. Besides from this, there is a lot about this company that speaks quality. Great HTML5, unique content, a clearly stated mission, quality checks, offices and employees in many countries around the world including the UK…There aren't a lot of games in there but they are very advanced in terms of graphics and you can certainly be sure they come with quality content. We loved the website: minimalistic, modest and unassuming but quality does speak for itself.
We think this is another one of those companies that clearly does not need advertising because it can provide a few very strong arguments to prove its worthiness.
We definitely say check it out – and make sure you gamble responsibly. We would hate for you to have to use the helpline, but just in case, know that support is out there – in more than one sense of the word.
Please stay up to date with all the current releases on our news board and read our articles dedicated to mastering the craft of online gambling. Show less
<!— [bonustable tag_soft='Intervision Gaming' bonus='priv' num=9999 orderby='rating_general' sort='desc' par1='play' filter='1' ] —>
Country: United States of America
| # | Online casino | AffGambler Rating | Welcome bonus | Reviews | |
| --- | --- | --- | --- | --- | --- |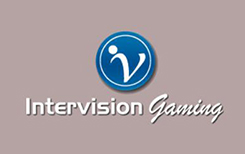 Best Casino Bonuses
Here, the best bonuses from online casinos are collected, which are conveniently divided into different categories
Software License from Online Casino
Review of the best providers of online casino games.