All Odobo Casinos
Odobo (not to be confused with Adobe) is one of the more impressive software providers with an intriguing edge when it comes to technology and innovations. It is known for keeping ahead of the game in that respect (at least for as long as we were keeping track of it), rather good HR and hiring some of the best people in the industry, and being kind to its employees, which, you have to agree, is a rare commodity in today's market.
All in all, this is a great little firm that focuses on quality assurance when it comes to interpersonal relationships, which is the key to producing a great product and leading edge techy stuff. Another reason to get excited about it! They're into all kinds of cool HD stuff and mostly work with HTML5. We say Odobo is definitely worth at least checking out (but if you have been in the game for a little while, you will probably have already noticed them). They are certainly one of our all-time favorites. Show more
If you're into Tony Robbins' stuff, you know how people can be successful and happy at the same time and you also know it doesn't happen often. That makes rare companies like Odobo the proverbial diamonds in the rough, and we are, of course very happy to be making the introductions.
Our Online Odobo Casino Rating System
In order to avoid suffering casualties like many businesses of late who don't vet their partners carefully, we have designed a system that allows you to choose the best casino possible out of all casinos we have. This is how it works:
Someone sends in a complaint
We send it to a casino rep who gets 100 hours to resolve it
If they don't a casino goes down
Casinos with the best track record go to the top
Filters make your site navigation flashy, painless, and non-time-consuming
God forbid you choose a casino from our blacklist
We are always here for you in case you need to share anything, so write us, and we will respond as soon as humanly possible.
Our Demo Games And Top Casinos List
You can play the best slots by Odobo here. Odobo has a huge audience around the world and, thanks to the fact they are extending their area of influence so rapidly, they are becoming more and more popular – not only for players – but also for software developers and companies who require their consultancy services.
We have always been supportive of firms that can do all-round services, and Odobo is one of them: not only are they keeping up to date with their state-of-the-art platform and compatibility across the board, but also do a lot of integration work for other providers, allowing seamless and minimum-effort-maximum gain solutions within a short space of time. They deal almost exclusively with slots, which is great (wide area of competence plus narrow specialization..you can't do better than that) and seem to be becoming more and more in demand, although they don't seem to be putting much effort into advertising. Awesome and modest? We're thrilled. Aren't you?
Odobo is also quite careful about who they work with and for (probably the reason why they're not mainstream). They only collaborate with the best of the best, which, we think, is the only way. They only let the best developers on board,so you can rest assured that if you choose them, that you only get the best quality. Sound familiar? We also work on the principle of choosing the best of the best, because we have so much consideration for the client, and thanks to our online casino rating system we offer some of the top slots around that have not only been vetted by kickass companies like Odobo and us but also are arranged into a system.
To expand on what we said earlier, the casinos at the top get all the best reviews while the casinos at the bottom have had complaints about them that they haven't resolved (or haven't resolved in due time), which is why their position has been lowered by our team. We recommend, of course, that you go for the ones at the top, our Navy SEALS who proudly wear Affgambler Seal of Approval. Well, okay, maybe not as such but the fact that they are showing up on the site means we trust them to be as efficient and fun as they can be (or as anyone can be).
We have also tried to make sure that we make the site as convenient and straightforward as possible, which is why there is a variety of options presented here. Odobo comes in 17 or so languages, and you can filter casinos according to the language they operate in, their country, bonus terms, and so on.
Your Takeaway From All This
Odobo is one of our favorite companies (but you probably already figured that). With HQ in Gibraltar, it's hard to imagine a company with more possibilities, but what is even more exciting is Odobo's ability to treat their work with due diligence and totally comply with the highest standards in the industry when it comes to health and safety.
With certificates by Gaming Labs and iTech Labs, they are some of the most trusted companies around, and not only in our book, also because they're rather into external audits, which happen every now and then to make sure they are completely bulletproof (not literally, unfortunately).
To top it all, they offer some of the most competitive bonuses in the business. Is there anything at all we can fault them on? We don't think so. Gamble sensibly, listen to your nearest and dearest' advice, read all the project documentation to the end and bear in mind casinos are not designed as sources of income but rather as entertainment venues – but ultimately don't forget to relax and have fun knowing you're in the right hands.
We are very pleased to represent a company as delicious as Odobo and hope we will see even more good news from them soon. Have a great Xmas and a fantabulous New Year! Show less
<!— [bonustable tag_soft='Odobo' bonus='priv' num=9999 orderby='rating_general' sort='desc' par1='play' filter='1' ] —>
Country: United States of America
| # | Online casino | AffGambler Rating | Welcome bonus | Reviews | |
| --- | --- | --- | --- | --- | --- |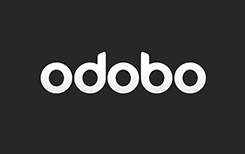 Best Casino Bonuses
Here, the best bonuses from online casinos are collected, which are conveniently divided into different categories
Software License from Online Casino
Review of the best providers of online casino games.