My RTP Feature Introduced by Videoslots Casino

04 April 2018 at 04:36 PM
0 comments
Today some operators don't just wait and see what software developers are going to offer them. They themselves generate new ideas and bring them to life. Early in March we've talked about NetEnt teaming up with MrGreen casino to revolutionize live casino industry. Videoslots is another great operator that wants to be at the forefront of innovation.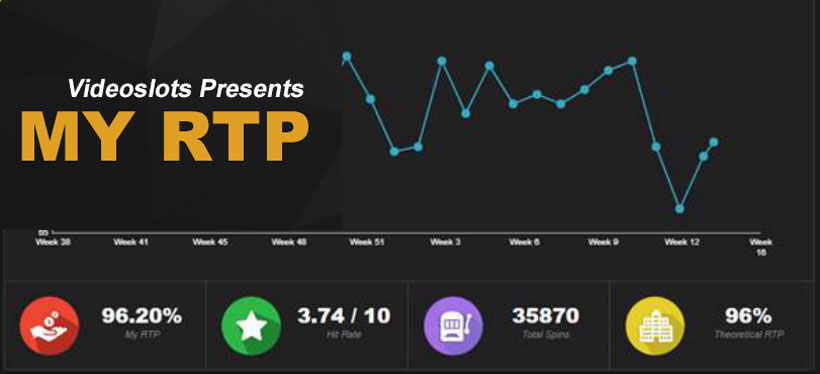 Yesterday Videoslots introduced My RTP feature, which any player would love. Of course, knowing your RTP doesn't help win more, but many players are curious about how much they actually get back. Theoretical game RTP generally differs a lot from what certain games pay each gambler back. Great thing about Videoslot's My RTP is that players can view overall statistic as well as RTP per session.
Player's RTP is updated each time a session is terminated. So, you won't have to wait for the end of the week or month. All Videoslots casino players can now check their personal RTP and RTP per sessions back to July 1, 2017. Casino members will know lowest/highest RTP in a game and lots of more interesting data.
The feature received great response from players. They were excited to find out which games were the most lucrative for them and which paid the least. Some report their overall RTP is quite low while others are much luckier. Some players reported impressive RTP on certain games.
Videoslots is one of the greatest online casinos. After the operator introduced this feature, this place became even more attractive for players. Even though actual RTP doesn't mean certain games will pay more or less in the future, knowing actual return is always great.
At the moment the feature isn't available for mobile users. But the operator promised to fix that in the future.