Revolutionary Live Casino Solution by NetEnt and Mr Green

07 March 2018 at 10:54 PM
0 comments
Live Beyond Live isn't a regular live casino room, it's a whole new world developed by NetEnt in collaboration with Mr Green. Players will enter a unique 3D world with embedded live stream. They will find themselves in a virtual casino and interact with real dealers. This is a great revolutionary product. For now, only mobile users will have a chance to try Live Beyond Live. But soon the developer should launch desktop version as well.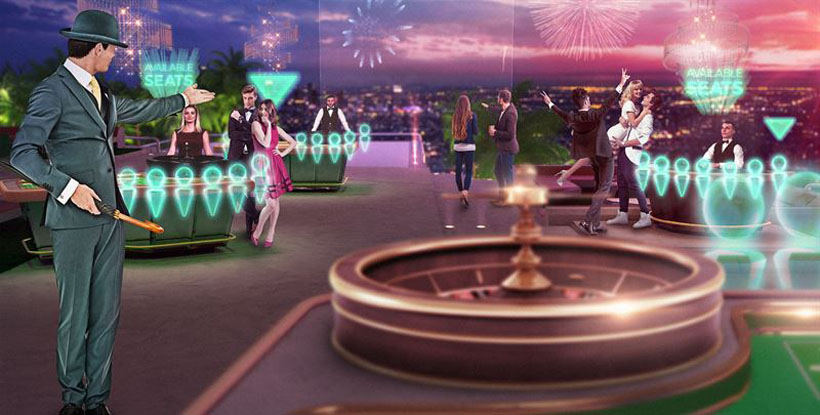 Why does this live casino solution matter? Because it pushes the boundaries of the industry and makes gaming much more thrilling. As Mr Green has commented, they "have removed physical constraints". Today Mr Green invites players to its gorgeous Los Angeles penthouse with helicopters flying outside, other players enjoying casino games and Mr Green himself showing up. But tomorrow the casino can put you in a completely different environment. It can take you to wherever they want, to some exotic or traditional destination.
Mr Green offers four Live Beyond Live tables to its players, two roulettes and two blackjacks. Customers can see all of the tables and will easily switch between them. Placing bets and moving around the casino is intuitive. Just click on a selected table to move. In addition, players are offered the mini map located at the bottom of the screen. This map is a floor plan which can be used to select a table.
Customers won't just see players at other tables, but can see them win. Moving objects and characters makes the place look more like a brick and mortar casino and helps make gaming even more immersive. As customers switch tables, they will see this virtual casino from the different angle.
If it wasn't to Mr Green, we probably wouldn't have this thrilling opportunity today. It was this operator's idea to improve live casino experience, and NetEnt Live team finally made it happen after about a year. Both companies invested into the development of this innovative product. As a result, for a year Mr Green will probably be the only gaming site to offer Live Beyond Live as it owns exclusive rights.
NetEnt is one of the greatest iGaming innovators at this time. The company has been reshaping online gambling for years and keeps generating fresh and thrilling ideas. Mr Green is one of the leading casino operators. Most gaming sites just talk about how hard they try to deliver unique gaming experience but don't do anything. Mr Green is a rare exception and that's what players should appreciate.