Best Casino Promotions: Popular Bonuses and How to Learn About New Promos?

16 May 2019 at 12:41 AM
0 comments
Offering multiple promotions is a standard practice for online casinos. Usually there are more than just first deposit and reload bonuses. Below we'll discuss some of the most common offerings, and how to learn about new deals and get the maximum out of deposits.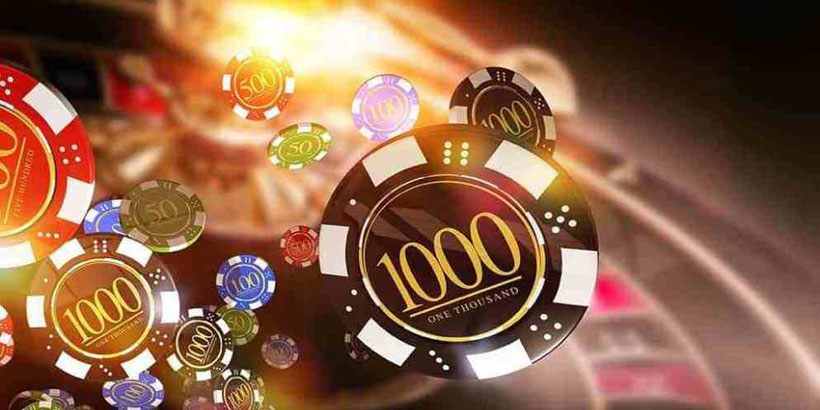 Casino operators introduce new promos with different intervals. Some do it almost on a daily basis, while others don't offer anything new in months. That's why you should keep an eye on casino news if you don't want to miss anything you can benefit from.
What Casino Promotions Can Be Found?
Standard Casino Promotions
It all begins with Welcome bonuses that are credited to new players. These bonuses can be found at almost every casino. Typically operators offer a first deposit bonus. Sometimes people who join casinos get registration bonuses that don't require uploading money.
Many online casinos today offer so called Welcome Packages that consist of bonuses on top of several first deposits. This deal is quite common and you can look for available options on our Casino Rating page. There are over one hundred operators listed and you can compare their Welcome offers.
We are only showing casinos that support players fromUnited States of America.
If we have jumped the gun, you can view all online casino
When it comes to Welcome Packages, there are usually bonuses for at least first three deposits. But some operators give many more welcome bonuses – for 5 and even more deposits. Casinos often try catching players' attention by advertising the value of the whole Welcome Package, which is quite misleading. For instance, they say that new players will have 500% up to $5,000. Players might think this is a single bonus, but the offer actually consists of several promos. Let's say 150%, 100%, 50%, 200% for first, second, third and fourth deposit, correspondingly.
After registration is complete and all welcome bonuses are used, casino players are offered reload promotions. These are usually weekly bonuses. Every week when players upload money, they collect extra credits, free spins or a combination of credits and free rounds. Operators often encourage depositing on weekends and thus offer reload bonuses on these days.
Online Casino Tournaments and Missions
Tournament is a popular type of casino promotions. Tournaments can award variety of prizes from money to some valuables like supercars, cool gadgets, overseas trips, etc. But most of the times, casinos just reward winners with bonus credits or free spins. Most of the tournaments last for a week or a month. However, there can be different options from several hours to months.
Anyone interested in having dozens of tournaments at any given moment, should check out Videoslots casino. This operator has the richest selection of tournaments that have different rules. Their famous Battle of Slots is an absolutely unique offer no other operator has.
Battle of Slots is organized similar to online poker tournaments. There are freerolls that anyone can enter without paying, and regular tournaments that require buy-in. The size of buy-in is usually somewhere between 2 and 100 EUR. This is quite unusual for an online casino to ask players to pay for entering tournaments. But in case of Videoslots winners get real money instead of bonus credits.
Casino missions are also used to attract and retain customers. These are different tasks players are given. After completion of each mission there are different rewards players receive. One of the examples of missions would be to collect a number of specific symbols playing certain slot machine; or to activate a bonus round. Requirements as well as rewards will vary.
Holiday Promotions at Online Casinos
Online casinos pay special attention to some major holidays. For players Christmas is definitely the best time to collect tons of bonuses. The closer to the end of the December, the bigger number of operators start joining Christmas generosity trend. Hardly any casino would ignore such a popular holiday. Operators typically offer free spins on Christmas themed slot machines, especially on new Christmas titles.
Players also have good chances of collecting bonuses around Halloween, Easter Thanksgiving. But the number of special deals would be smaller compare to Christmas. Valentine's Day is another holiday players can expect to get some bonuses. There can be many more events casinos choose to launch extra promotions.
Offering Birthday casino bonuses is another common practice. But it used to be more popular. Many operators today don't give any presents even to their loyal depositing players. If you expect something from your casino, don't wait for the operator to contact you. It's better to ask customer support if you are entitled for any type of Birthday bonus on this special day. They might offer free spins or credits you wouldn't receive otherwise.
Free spins and deposit bonuses, this is what regular players usually get for their Birthday. While VIP customers collect something more exclusive and valuable: tickets to different events, money, trips and anything else depending on the amount players spend at a casino.
How to Keep Track of New Casino Promotions?
To receive new casino promotions notifications you can subscribe to casino's newsletter. You'll receive emails any time there are new bonuses you are eligible for. Or you can regularly visit a casino site and check if there are any new casino promos. But operators don't always publish information about all available bonuses on their website. To make sure you don't miss any offer, just contact customer support.
You can also visit our Bonuses page to see promotions available at different casinos. There are multiple filters on the right side of the page you can use to find offers that suit you most. Set your country to exclude any bonuses restricted for your region, choose particular operators, types of bonuses or wagering requirement.