Casino Bugs. Real Life Cases and How Operators Respond to Them

13 September 2020 at 10:05 AM
0 comments
Some players are on the lookout for casino bugs as they think of them as the source of easy money. Software errors do happen and rather regularly, but exploiting them doesn't guarantee extra funds. Gambling operators have a set of rules in place that protect them from any losses coming from faulty software, and anyone trying to benefit from these bugs are classified as abusers.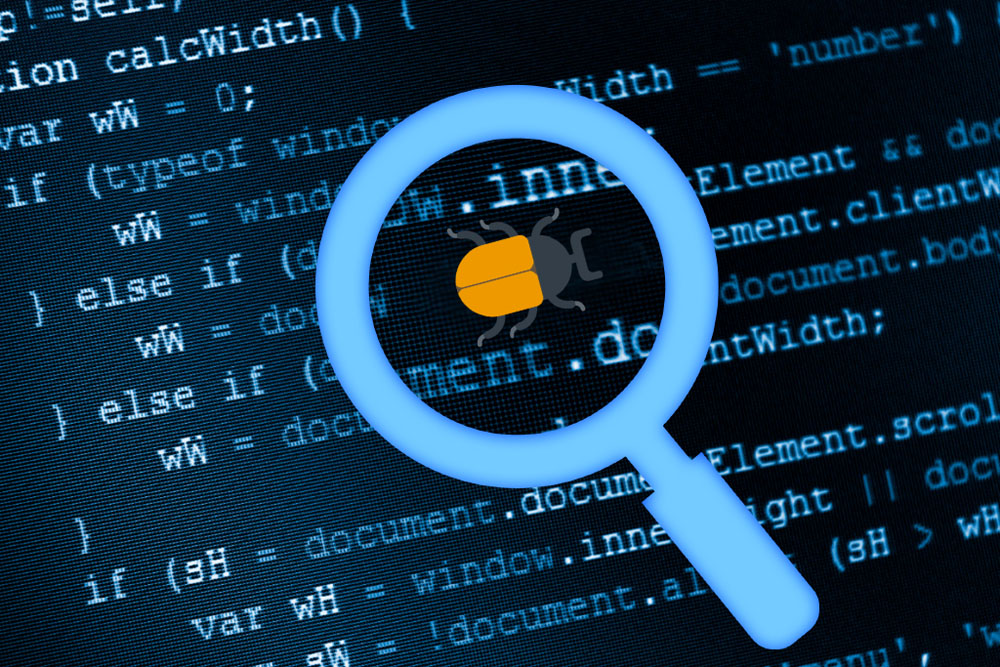 What Kind of Casino Bugs Are There?
Visual bugs
Slots can sometimes display wrong images on the screen that differ from the actual result generated on the developer's server. This is called a visual bug. Usually players complain about situations like these when they see a winning combination, but don't get credited the money they are entitled to. After receiving such complaint an operator checks the information about played games, and if visual bug is confirmed they aren't responsible for paying anything.
One of PlayFortuna casino players encountered this type of visual bug in summer 2019. When playing Wild Swarm by Push Gaming he saw a winning combination consisting of four wilds and one regular symbol. When the developer checked its records, it confirmed that no winning combinations took place, and that the slot had a visual bug.
Instead of four, there were just three wilds and the actual combination consisted of two wilds followed by two different symbols and then the third wild. That's why no money was credited.
Real Casino Bugs
Apart from visual, there are more serious software errors that can result in some more serious issues than unhappy players who think they were robbed of their winnings. One of such examples is the scandal that took place in Videoslots casino in June 2019.
At that time, due to some technical error, Edict slots had been crediting winnings without deducting wager amounts from players' balances before the bug was found. It took the operator 48 hours to realize there's a problem. Meanwhile, players enjoyed absolutely risk free gambling and real money payouts.
Some of the players even managed to withdraw significant amounts of money, but later was asked to return them. Those who didn't cash winnings out later learned that all the credits won on Edict slot at the time of the casino bug were cancelled. The way casino dealt with the situation is fair and absolutely legit, except for one nasty incident when customer support requested winnings back and threatened to go to the police.
Slots Tournament Bugs
Can you imagine collecting tournament top prizes without risking a dime? Well, one player did just that. He described the method used and it actually was based on exploiting casino software bug that by now must have been fixed, but had been working beautifully for some time.
He realized that by simply entering and exiting a gaming room in Max Quest slot by BetSoft, he can have the history of wagers he never made and winnings he never had. Actual balance remained unchanged, but the player was given tournament credits for nothing. That allowed him to collect as many tournament points as he could without any risk and subsequently win tournaments.
How Casinos Respond to Bugs?
Casino software can fail in different ways. But whatever the nature of the problem, eventually operators fix it, cancel faulty bets and hold no responsibility of any bugs. Usually these rules are described in terms and conditions. So, you should know that there are certain rules and procedures in place to deal with such situations.
When it comes to the slots tournament bug, the player said that he withdrew lots of money. But by exploiting this software error he abused casino rules, and anyone doing that, risks having his/her account blocked.
Operators might give some bonuses to compensate for that negative experience that comes with resolving this type of issues. But this is a gesture of goodwill, as they aren't obliged to do that.