How to Play Virtual Reality Casino Games and Where to Play?

13 December 2020 at 11:42 AM
0 comments
Online casino offers some exciting opportunities and fully immersive virtual reality is one of them. Some of you might not know, but SlotsMillion casino introduced VR gambling back in 2015. At the time of writing this still is the only online casino adopting VR technology and the development in this area seems to be quite slow. However, even a single operator is enough to see what potential this vertical has.  
Where Can You Play?
VR casino is still very rare. By now SlotsMillion is the only VR casino, but it's done a great job educating users on how to play their VR casino games and offers a decent game collection. In one of their videos they walk you through their VR gaming venue so that you will know exactly how everything will look like once you get there as a player. With the 360 view users can grab the screen and drag it up/down and left/right if they want to see everything around them.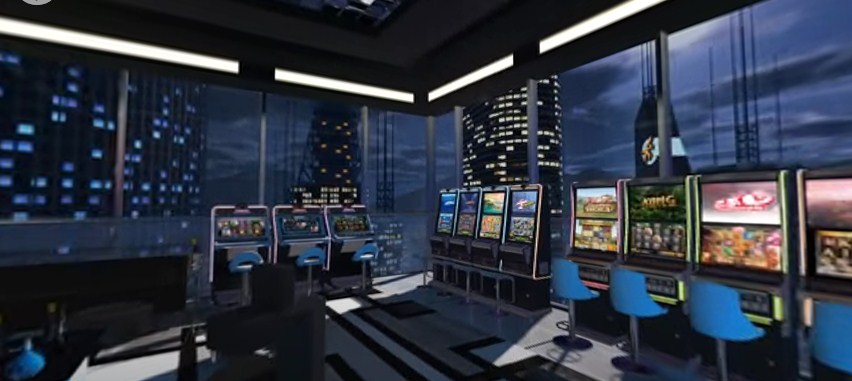 How to Play Virtual Reality Casino?
Downloadable casino software is the thing of the past when it comes to regular online gambling. But for virtual reality it's still a requirement. Players will need to download SlotsMillion software then log into their accounts to enter virtual casino.
Those who do not have an account with the operator can enter as guests. Upon entering the casino, you are offered to choose your avatar that will be used inside virtual casino environment. This is how others will recognize you and you can see other players are there.
Oculus Rift headset is used to play games. However, this piece of tech is optional and is there just to ensure fully immersive experience. If you enter virtual reality casino without wearing a headset, you'll see a regular 3D environment that you can easily navigate.
Once inside the VR casino, you can walk there and choose whatever vacant slot machines or places at the tables. You can bet real money or play for free. There are around 50 games in total provided by a few developers including some of the most popular slots such as Starburst  and Jack and the Beanstalk.
Keyboard and game pads can be used to navigate the environment. You can find SlotsMillion VR User Guide on their official website that details how to play games.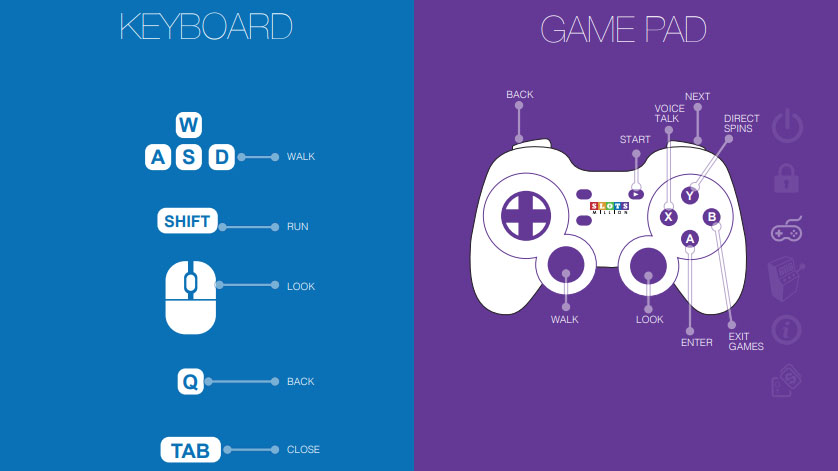 Casino has also answered some popular questions on its official website. They say that gamblers can play without Oculus headset, and that the software can detect that a headset is being connected and can adjust graphics accordingly. With no Oculus connected, you'll see 3D casino environment on your PC. Players can meet others, but they can't see each others' screens. Your responsible gambling limits will be respected during your time in the virtual reality casino.
Browser Based Virtual Reality
Today players have to download VR casino software to enjoy immersive gaming experience. But the next step in the development of the product is bringing VR gambling to the web. It isn't clear though who is working on that and what progress they've achieved. NetEnt at some point was trying to find the solution, but after more than a year they wrapped up Gonzo's Quest VR project without delivering final product.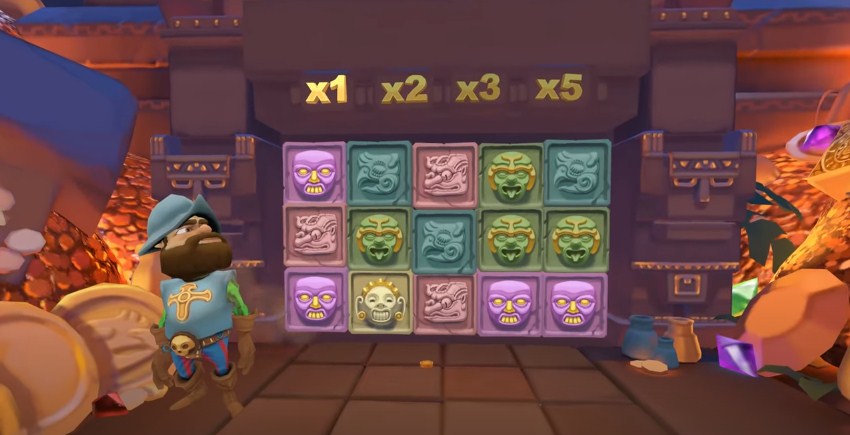 How Much Does Oculus Rift Cost?
At the time of writing the price of the headset and controllers on amazon.com is around $300-$400. This obviously isn't the most convenient piece of tech to wear as it's quite big and heavy. But most of the users are fine with that. When considering buying this product to play virtual reality casino games, make sure to read minimum computer specifications.

Should You Buy VR Headset to Play Casino?
It doesn't make much sense to buy VR headset and controllers just to play casino. There is just one operator offering this type of experience and others aren't about to join this vertical, at least in the near future. Development in VR casino vertical can be a very slow process as today game providers are focused on increasing the rate of production of regular slots and inventing new slot mechanics.
VR Is the Future of Online Gambling?
Operators and developers don't look too interested in VR. Some of them might think it has no potential, others lack sufficient funds to embark on this exciting but expensive adventure. At the current stage VR casino is far from being streamlined. So, it's possible that SlotsMillion will have no competition in the foreseeable future.
How Long It Takes to Develop VR Games?
The process of creating VR casino game must be very time consuming. Based on what we know about unsuccessful Gonzo's Quest VR project, it can take well over a year without producing any decent results.
Virtual Reality and Bookmakers
In 2015 William Hill joined forces with Unit9 to produce technology that would blend virtual reality with live sports betting. Their ultimate goal is for bettors to have an impression of riding a horse they back up.
Unlike SlotsMillion, William Hill players will be able to use the cheaper alternative to Oculus Rift, Google Cardboard. These cardboard goggles cost around $15 and there are even cheaper options. They are used along with the smartphone that serve as a source of VR visuals.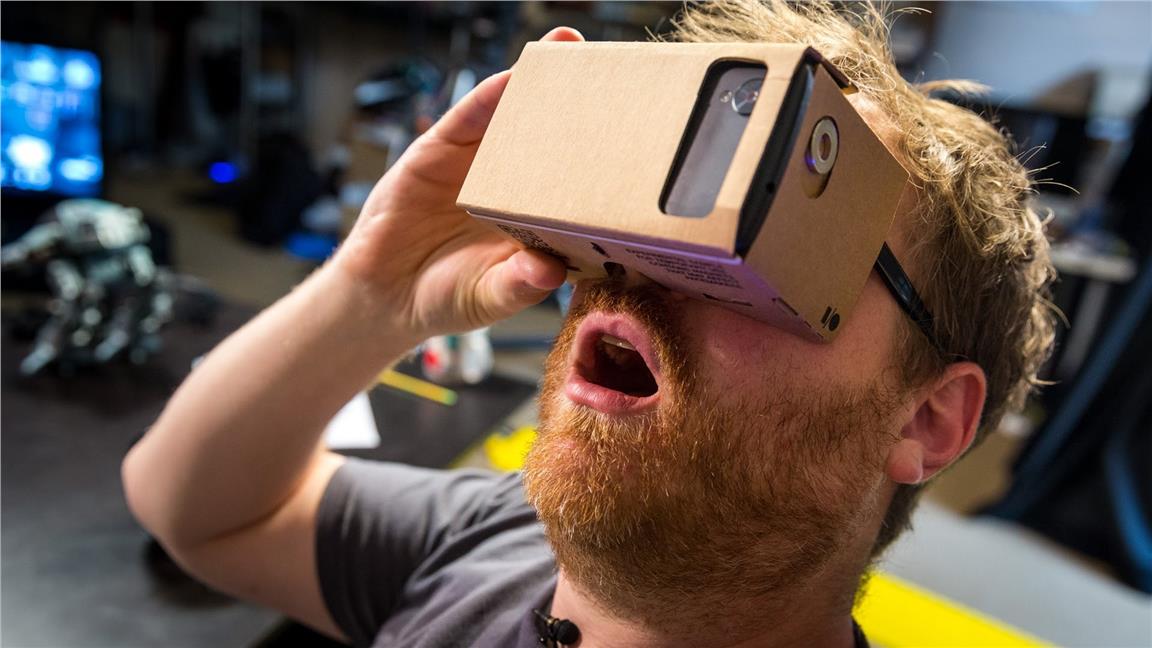 By wearing VR goggles and participating in the race, bettors can watch the race and monitor their horse data: heart rate, jump length, distance to the finish line and position in the leader board. These will be all real live data.