Cyprus License Casinos
Cyprus is one of the countries that joined online casino regulators only a year ago. This island state has adopted a law on the regulation of gambling in 2012. However, due to many factors, the country started the full regulation of bookmaking on the Internet only by the end of 2016.
Formed for this purpose, the National Betting Authority has announced the acceptance of applications for the issuance of licenses to online gambling companies since October 3, 2016. Show more
Read also: Online Casinos Cyprus – Best Cyprus Casinos Restricted Online Casinos in Cyprus
Type of License
The high popularity of gambling has become one of the factors, because of which legislators have established a high level of fee for entry to the market. After all, the requirement to form an authorized capital of 500,000 euros, backed by a bank guarantee of 550,000 euros, sounds like too much for a country with a population of less than a million inhabitants. This is also 5-7 times greater than in such leading jurisdictions as Great Britain or Malta.
Licensing fees of 30,000 euros for an annual license and 45,000 euros for a two-year license also cannot be called low. In addition, it is necessary to take into account the gambling tax in 13% of gross gambling income. 10% of the tax goes directly to the treasury, and the remaining 3% will be divided between funds to support sports federations, as well as to prevent and treat gambling dependence.
Having designated such high requirements, the regulator sends a clear signal that Cyprus is only interested in financially stable applicants for a license. So claimed requirements don't present special difficulties for global leaders in the Internet segment, and smaller businesses must look for alternatives.
Regulations
Because of such a high fees Cyprus license means huge amount of checks and audits, country's laws and regulations are directed on revealing of inappropriate actions from any casino
Benefits of Philippines License
The Commission has sufficient resources to quickly review properly filed applications from qualified companies. The most optimistic estimates are a few weeks before the issuance of preliminary approval, which is noticeably faster than other jurisdictions. Also, the Commission does not require the deployment of a complete server infrastructure of the operator in Cyprus: one server is enough to be monitored by the regulator.
But, probably, the most important advantage can be the geographical and linguistic specificity of Cyprus. The Republic has three official languages – Greek, English and Turkish. Thus, the Cyprus license can be the best choice for operators who are targeting the markets of neighboring countries with the relevant state languages. Show less
Country: United States of America
| # | Online casino | AffGambler Rating | Welcome bonus | Reviews | |
| --- | --- | --- | --- | --- | --- |
| 1 | Fair Go Casino | 1.25 | 100% up to $200 | 0 reviews | Visit |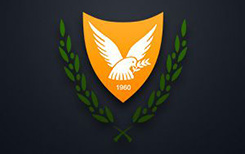 Best Casino Bonuses
Here, the best bonuses from online casinos are collected, which are conveniently divided into different categories
Gambling Licence Providers
Online gambling licenses are issued only after the online casino business meets the requirements of the chosen jurisdiction.