Schleswig-Holstein Licence Casinos
Schleswig-Holstein is a mystery wrapped in a puzzle coated in an enigma. This German territory is known as the real asylum for online casinos. The authority has been a little weird about regulations concerning this land, so basically, there are plenty of different sets of rules that govern online gambling.
Which, on one hand, is an advantage for a resourceful entrepreneur (or player), and, on the other hand, is all a little confusing. Show more
What's Confusing About It?
Unauthorized online gambling is illegal in Germany as of 2017 except for Schleswig-Holstein. There are 23 online casinos in this domain. The licenses are valid for 6 years, but there are plenty of mutually exclusive paragraphs. Still, if someone already has a license, they can go on hosting online casinos. That is if they can handle the 20% tax. The law states that integrity and legality are the cornerstones of all the operations here. Therefore, even though the law that was supposed to allow licensing of online casinos starting in 2012 has ceased being in effect, a few online casinos still operate under existing licenses, which are still valid until 2018 (or possibly 4 years more).
There is one law for the whole of Germany, and another law for this cozy little state (don't ask us why), which means that now there are two sets of regulations which don't always agree. Still, the government is not very enthusiastic about working on the one law that regulates gambling. It is possible we will see that the recent laws are changed, because we think that taxes are a good source of income for any government, and, with an industry that keeps growing, it would be unwise at the least to give up that kind of revenue.
…Tell Me Again?
The land of Schleswig-Holstein goes by its own rules and requirements (although it is significantly easier to get a license here). Those who apply for licenses must be based in the European Union, which means they are to have a registered office or a place of business in the area. With a distribution license (a permit for sales), the bank guarantee for a license should amount to at least 1 million Euros and can be adjusted by the authorities t anything up to 5 Million at their discretion. The payment for a license, as is stated in the official documents, will be decided "later".
The Interstate Agreement regarding online gambling was implemented in every federal state except for Schleswig-Holstein who created their own procedural document, which allowed a lot more freedom in terms of getting access to more game licenses and online gaming freedom.
In February 2013, after a year or so, the law was annulled, which meant that all gaming activity was now subject to Federal Law. However, the licenses are still in effect, until 2018, which means that under the law they are entitled to go on until the licenses expire. The two co-existing legal frameworks can make it difficult for the gamblers and business owners to work together, which is why all this is a little ambiguous. The online gaming industry, however, rakes in almost 11 000 000 Euros, so we are pretty sure that those licenses will be renewed in the near future.
What?
The legal situation with regards to online gaming in Schleswig-Holstein is uncertain. However, market analysts point out that for now there are predictions of market growth by about 5% in the next three years. The law itself is required, according to the authorities, to be more see-through and not place any restrictions on betting that would make it difficult for gamblers. At the moment no unified regimen exists that would state exactly how things should work, but Schleswig-Holstein still applies to the 23 licenses that we issued and are still in effect.
Under the Act, all the software and machines should comply with the rules and regulations, be in accordance  with the local law and tax regulations, and the staff should be aware of their personal responsibility of doing business with integrity. The Law states that there is no "one procedure" for applying for a license because everything is very touch-and-go (our paraphrasing), but certain assessments of a person's 'reputation, character and financial well-being will need to be made.
The existing licenses will have a validity date of about 6 years, which means they will be valid until 2018, but can possibly go on for 10. The license conditions, although they don't seem to be stated clearly, are still important enough for the state to reserve the right to revoke the person's license if they don't abide by them.
The businesses are taxed according to the amount of revenue they receive and vary (Achtung!) from 20% to 80%. Online casino operators must pay VAT. Show less
Country: United States of America
| # | Online casino | AffGambler Rating | Welcome bonus | Reviews | |
| --- | --- | --- | --- | --- | --- |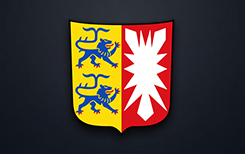 Best Casino Bonuses
Here, the best bonuses from online casinos are collected, which are conveniently divided into different categories
Gambling Licence Providers
Online gambling licenses are issued only after the online casino business meets the requirements of the chosen jurisdiction.