Casinos with Montenegro License
Montenegro is a small, beautiful country in Southeastern Europe. It has very rich historical background, amazing landscapes and is a quite famous tourist attraction. But relying mainly on tourism wasn't an option for the country's government and it started to develop other industries as well, including gambling.
In 2007 online gambling was legalized in Montenegro and the administration tried to create as welcoming business environment as possible. This country became one of the first in the world to legalize online gambling, and some casino operators used this opportunity. Show more
Advantages of Montenegro License
One of the advantages of getting Montenegro e-gaming license is that it allows operators to enter international market and not only local one. There are also other advantages casinos can enjoy, for instance, it's fast and quite simple to get licensed. Montenegro is definitely not the strictest jurisdiction in the world.
Some of the most reputable jurisdictions run variety of tests to make sure operators are capable of providing fair, secure and high quality services. Montenegro chose not to challenge licensees, and doesn't even set minimum capital requirements. These conditions are great for operators, but don't ensure hassle-free gaming experience for players.
Another advantage is that online gambling license issued by Games of Chance Administration in Montenegro gives the right to run all types of casino games: slots, table and card games, poker, live casino, sportsbetting, etc. They aren't allowed to offer only lottery services. Basically, they will have the right to provide full suite of casino games which is usually available on decent gaming sites by acquiring a single license. Modern day gamblers got used to good games choice and Montenegro makes it easy to satisfy their demands without paying excessive costs.
Operators are given a lot of freedom and don't have to pay high taxes. These factors are also attractive for online gambling investors.
How to Get Montenegro License
The cost of the license ranges between 15 and 20 thousand EUR. This isn't high price, as other jurisdictions ask for much higher price. Getting Montenegro license is simple and usually takes less than 30 days. To acquire license, it's possible to hire a company that has expertise in helping others get licensed. In this case smooth processes are guaranteed. This type of companies will take care of everything, and will help you launch your gaming site within shortest period of time.
Before operators can apply for the license, they first need to establish a company in Montenegro and register it with tax authorities and open a bank account. Then comes the development of the gaming site and contacting payment processors to accept deposits and make withdrawals.
The country's Gaming Authority that issues licenses and regulates both online and offline casino industry is called Games of Chance Administration. After completing all the above mentioned steps, operators need to submit their application to this organization. It's unlikely that license seekers will get rejected as there are really low requirements in Montenegro.
Problems Related to Montenegro License
For years Montenegro was considered a stable and reliable environment for online gambling business. But things have change. Some payment processors stopped working with casinos licensed in Montenegro. This caused huge inconveniences for operators and as a result, they had to look for alternative jurisdictions.
Since getting Montenegro license is simple and doesn't require operators to deliver high quality and reliable services, it isn't highly rated on major markets.
How Many Casinos Licensed in Montenegro
There aren't many online casinos licensed in Montenegro. Despite the country's efforts to make it an attractive place for iGaming operators, Montenegro has strong competitors like, for instance, Curacao. It's quite rare for a gaming site to be licensed in Montenegro as most of those seeking for hassle-free licensing procedure often choose Curacao.
Loose regulations and low requirements are good for casino operators, but don't protect players' interests. Therefore, some experts don't recommend players joining gaming sites which hold Montenegro gaming license. It's worth to mention that world-renowned, reputable gaming sites don't acquire this license and prefer stricter jurisdictions to show their dedication to highest standards.
Montenegro Market
As we've mentioned, Montenegro is a small country. It has just over 600,000 citizens and less than 400,000 internet users. People in this country aren't known as avid casino players. So, operators acquiring Montenegro license mostly intend to target international rather than local market. Show less
Country: United States of America
| # | Online casino | AffGambler Rating | Welcome bonus | Reviews | |
| --- | --- | --- | --- | --- | --- |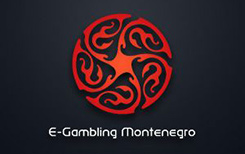 Best Casino Bonuses
Here, the best bonuses from online casinos are collected, which are conveniently divided into different categories
Gambling Licence Providers
Online gambling licenses are issued only after the online casino business meets the requirements of the chosen jurisdiction.