How to Win Online Casino Progressive Jackpot?

25 April 2019 at 04:01 PM
0 comments
Slot machines are the main source of progressive jackpots at online casinos. There are lots of different options. You can win a couple of hundred dollars as well as tens of millions. Let's find out what jackpot are out there, how can you win them and where.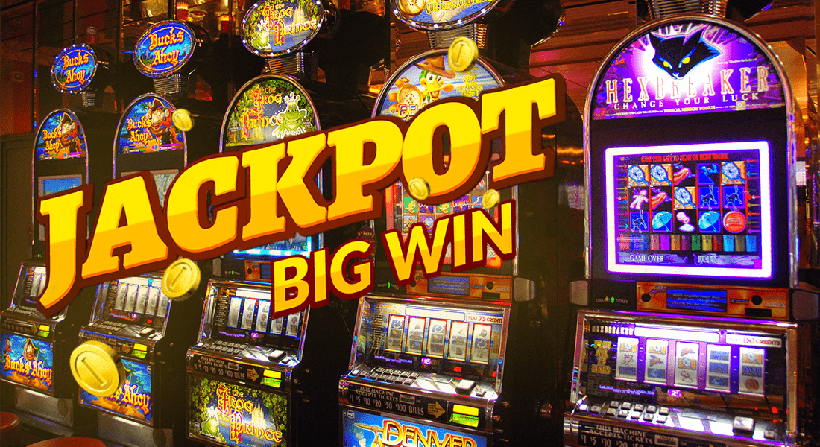 Types of Online Casino Jackpots
For some it's the biggest win a slot can pay. This is the definition of a fixed type of jackpot that means a maximum limit that is shown in the payout table. Its value never changes, hence the name "fixed".
But jackpot is often referred to progressive/growing prize pools. A certain portion of qualifying bets contributes to the prize amount that is increasing continuously. Players will have small, medium or gigantic jackpots that keep growing until they are hit by someone.
A new category of online casino progressive jackpots, which can be called "guaranteed", was introduced recently. These types of prizes have their own maximum and the closer to this limit, the more likely the win is. However, guaranteed jackpots can be hit any moment. The only difference is that the probability of winning increases as the maximum approaches.
Red Tiger Gaming, for instance, launched three jackpots in 2018, two of which were guaranteed. These are Daily Drop and Must Drop jackpots. The former is the one that must be hit within 24 hours, before certain time. The latter must be hit before exceeding 2,000 euro/dollars.
Online Casinos Offering Jackpots
Today every casino offers a wide selection of slots. There are hundreds of them and at least several of them are usually progressive jackpot titles. Some casinos make it easy to find progressive games by introducing a separate game category, while others don't organize their games that neatly.
Depending on how big progressive jackpot you want to get, you'll need to look for slots by different software providers. The biggest and the most popular online casino progressive jackpots can be won in slots released by Microgaming and NetEnt. Some very decent growing prize pools are also available in a few of Yggdrasil slots, but they aren't that common. You can use variety of filters, including software providers, on our Casino Rating page to choose operators.
Most Famous Jackpot Slot Machines
There are just a few mega popular jackpot slots: Mega Moolah series by Microgaming, Mega Fortune and Mega Fortune Dreams by NetEnt. All three offer multiple tier jackpots. If players manage to trigger the bonus game, it doesn't mean they'll win the biggest prize.
Mega Moolah, for instance, has a four tier jackpot. Two of them pay small amounts that drop multiple times every day. One jackpot on average pays 30,000 euro every 1-2 days, while the biggest jackpot is a real monster that doesn't pay less than a million, and is behind the record online casino win as of today. Two of the NetEnt progressive slots offer three tier jackpots.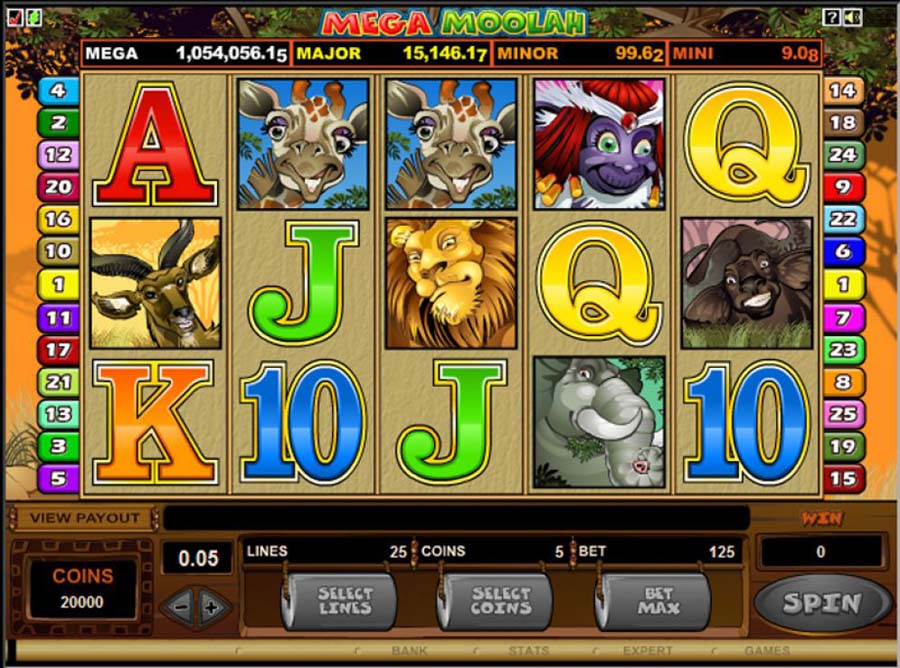 Divine Fortune by NetEnt is also a very famous game. Unlike three of the mentioned above titles, it offers a local jackpot, meaning that the amount of money collected is different at every casino. Global jackpots are the same at all casinos as players of all operators contribute to the single prize pool.
Some of other popular local and global jackpot slots are Arabian Nights, Joker Millions, Hall of Gods and Major Millions. Check out different casino websites that offer progressive slots and you'll know what different options are available.
Play Jackpot Slot Machines for Free
Jackpot casino slots can be played for free as other casino games. But as you might have guessed, you won't win anything in practice mode. This free experience is useful to see whether you like the slot or not. The chances of hitting a jackpot are very slim, especially when it comes to huge amounts. So you should enjoy playing these games and not just hope to turn into a millionaire one day.
Jackpot Slots, Minimum Bet Requirements
Keep in mind that some titles might require placing certain minimum bets to qualify for a jackpot. Otherwise, you won't be entitled for a jackpot even if you collect the right combination. You'll just get a fixed amount of money specified in the payout table. That's why you should pay close attention to the rules before placing any bet.
How Much Can You Win?
Jackpot sizes vary significantly. Smallest amounts can be around 100 dollars. Even when such tiny jackpots drop, it's a great luck as jackpot rounds aren't triggered that often. Progressive prize pools can grow to millions of dollars, some are over 10 millions.
Chances of winning correspond to the size of the prize pool. That's why, targeting a smaller jackpot is sometimes better than chasing elusive millions. This goal can take long to achieve and will require a lot of money, especially if you need to place max bets.
Record Progressive Jackpot Wins
The biggest online casino jackpot ever, by the time of writing, is Mega Moolah's 18,915,721 EUR. It was hit on September 28, 2018. It's interesting that the next jackpot hit after this record win became the third biggest online casino jackpot, amounting to 20,057,732 USD. Some lucky player got it on January 30, 2019. Mega Fortune with its 17,860,868 EUR jackpot is in the second place. It was hit on January 20, 2013 and for over five years had been in the first place.
Geographical Restrictions to Play Jackpot Games
Depending on what licenses developers have, they might limit their games to certain markets. Players sometimes complain they are unable to access some popular slot titles from their country. Sometimes these are progressive games they can't play.
Check casino terms and conditions to find out if there are any restrictions for players in your country. Usually, these terms can be found after the list of restricted countries. Or you can ask customer support to check if you are allowed to play progressive jackpot game.