What's the Difference Between Local and Pooled Jackpots

24 January 2021 at 08:38 AM
0 comments
Progressive jackpots are something every gambler would love to hit. Thousands and millions of wagers all contribute to a single prize pot that can grow to a mind blowing size and is eventually paid to a one lucky player. What are the chances of being that lucky punter? Well, it all depends on slot settings and what type of progressive jackpot you are chasing.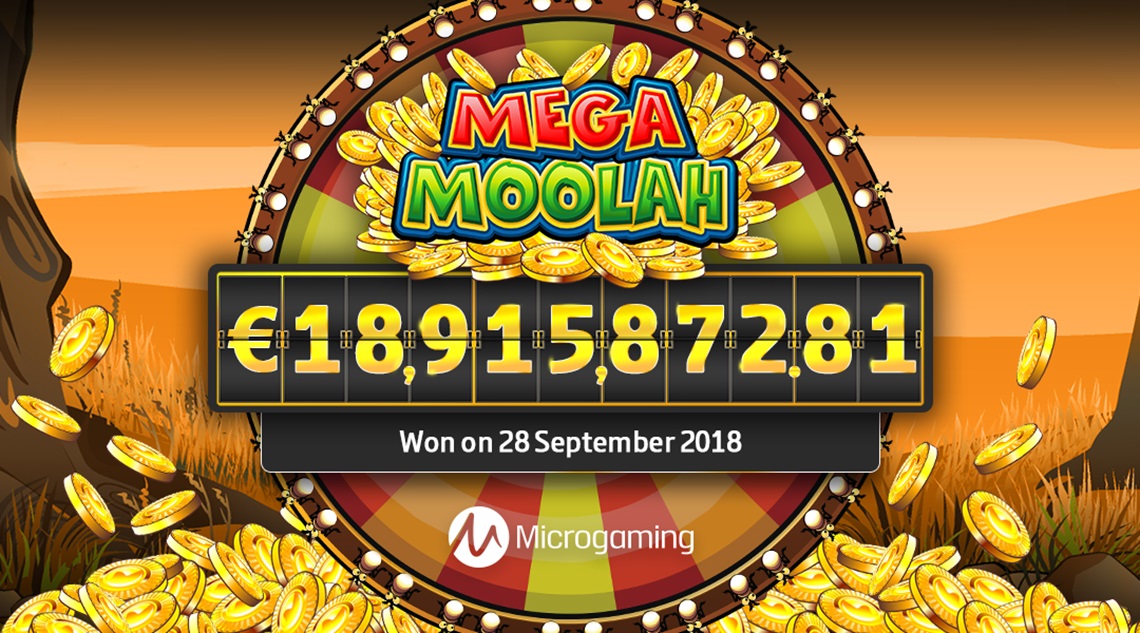 Pooled Progressive Jackpot
The same slot can be offered in hundreds of different casinos. When all of these casinos contribute to the growth of the jackpot, that is called pooled jackpot. A huge network of operators can generate colossal amounts depending on the popularity of a particular slot.
The same amount of a pooled jackpot should be displayed at all casinos with no exceptions. The amount can be displayed in different currencies depending on player account settings. But once converted to its default currency, it should be the same.
Players would have little interest in jackpots that have zero value, that's why developers introduced seed value, which is the initial pot amount. The higher this amount the more competitive is the chase. Mega Moolah by Microgaming is one of the most prominent pooled jackpots to date. It offers impressive €1 million seed value and that makes it one of the most sought after prize pools.
Popular Pooled Jackpots
Mega Moolah made many multimillionaires throughout its long lasting history. The problem is that so many players want it, and you'll have a minuscule chance of hitting it, just like millions of other dreamers.
Mega Fortune and Mega Fortune Dreams by NetEnt are two other well known pooled jackpots. They are also capable of paying multimillion amounts and connect many casinos into a single network with legions of gamblers contributing to the pool. Yggdrasil has Joker Millions and Microgaming has recently added WowPot that seeds at €2 million. These aren't all but some of the most popular pooled jackpots.

As of January 2021, Mega Moolah holds the world record after paying a bit over €18.9 million in September 2018. It also paid several wins exceeding €10 million, but most of the time pooled jackpots get triggered before reaching this level.
Who Pays Out Prizes?
Since many different online casinos contribute to the pool, developer collects money from all of them to pay the winner. There are two options that will be used. Developer will transfer money directly to the lucky player or will credit money to the online casino and the operator then transfers funds to the player.
Local Progressive Jackpots
Unlike pooled jackpot, local one is collected within a single casino or a single casino family. That's why they are usually considerably smaller. But the competition isn't that tough since fewer players chase it. There will be the same slot game, but jackpot amounts will be all different in different casinos. Depending on the popularity of a particular gambling site, local jackpots will grow faster or slower.
One of the most well-known slots featuring local jackpot is Divine Fortune by NetEnt. At any given moment you'll see different Divine Fortune jackpot pools in various casinos and sometimes they exceed €500,000. Yggdrasil is another supplier famous for its series of local jackpot slots like Ozwin's Jackpots, Holmes & The Stolen Stones. Once local jackpot gets hit, the amount is paid by the casino. In this case slot developer isn't involved.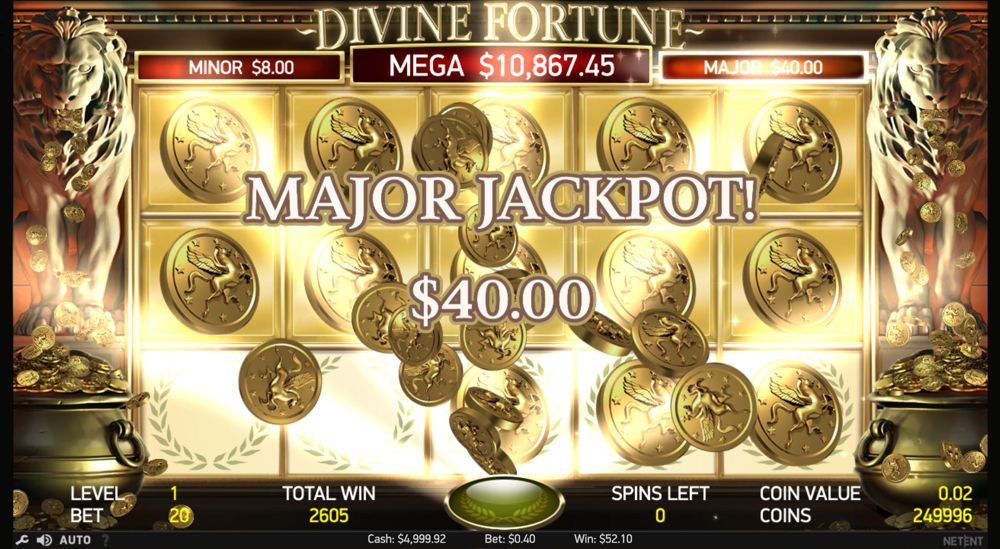 Withdrawing Jackpots
Developers usually transfer jackpots to casinos in a lump sum. When it comes to casinos, you should be careful as they can set rules that benefit them. What you should look for in casino terms and conditions is withdrawal limits. Basically, standard limits shouldn't be applied to progressive jackpots and many operators specify that.
But some gambling sites stall withdrawals applying general cash out limits. In such cases getting your winnings can take almost forever, and there are real life examples. In 2009 a player hit over $4 million in Beach Life by Playtech. Casino supposedly got the whole amount from the developer but refused to pay player in a lump sum and applied $9000/month limit meaning more than 38 years of waiting. Eventually the player agreed to take $2.3 million all at once and forget about the rest of the win.
Always read casino T&Cs to make sure that standard withdrawal limits aren't applied to progressive jackpots. Otherwise, you risk facing the same dilemma of waiting for a long time or getting less than you win.