Loose Online Casino Slots. One Game, Different Return to Player

25 August 2019 at 04:00 AM
0 comments
All games pay winnings to players and any online casino slot machine can turn loose at some point. Even fake games are designed to pay back some of the bets, but the amount would obviously be lower than official return to player (RTP). Moreover, rogue casinos offering fake slots, can change RTP any time they want. But the principle is the same in both cases; all slots are set to return a share of the money they get.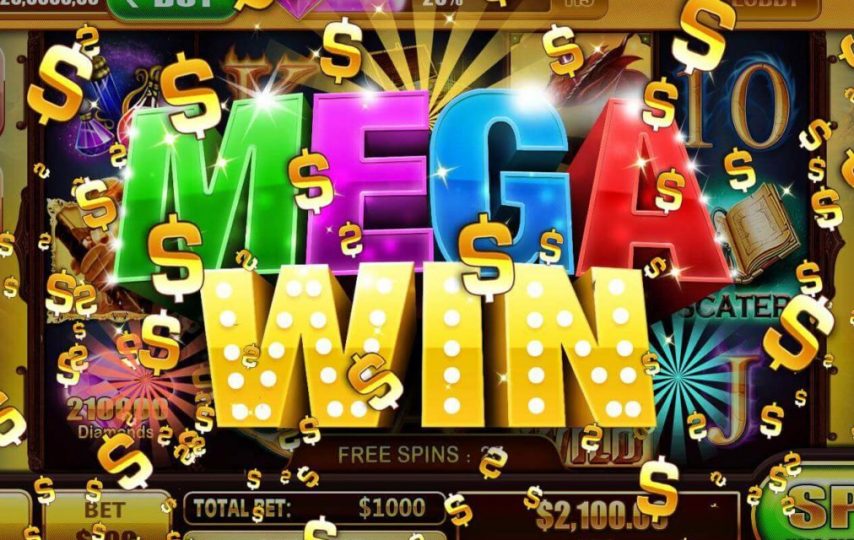 Can You Feel if Slot Is Loose?
A single player isn't able to feel the difference in RTP. For you it's all about luck, and the only thing you can feel is the game volatility that is responsible for how winnings are allocated: frequent small amounts or less frequent but bigger amounts. When talking about RTP, you won't be able to tell the difference if it's a bit lower or higher. Slot machines with highest RTP can turn out to be the tightest for you.
Winning Means the Slot Is Loose
Players often make assumptions about slot generosity based on their own experience. If they win, they think the game is loose, otherwise, they consider it tight. Of course, we want to believe that slot machines that gave us some nice payouts in the past were loose slots that would pay us again the next time. But this is just a psychology. The game doesn't become more profitable when compared to other slots having the same RTP.
Every time you win, think of those who lose to fund your win. You can basically think of casino slots as machines that reallocate funds. It doesn't favor anyone, and it can't be bribed.
The same is true about tight slots. Players define them based on their previous experience, and you can clearly see that from their comments. Gamblers estimate the slot's level of looseness based on how lucky they were. If their expectations aren't met, they think the slot is bad and tight.
How to Choose Winning Slots?
Regardless of the slot RTP, your single game session or dozens of them would result in actual RTP being different from official. And the difference can be very significant. That's why it's better to play those casino slots that you enjoy playing rather than those you think are loose. Here are over thousand free slots you can try.
Why would anyone play classic slot machines that have three reels and a few lines if they don't enjoy playing them? They might want to try feature packed, bright titles with lots of lines, engaging story and outstanding animation instead. It doesn't matter if these slots can return 1-3% less. You won't even notice the difference.
Are There Loose Online Slot Machines?
Those believing in conspiracy theories are confident that some casinos have looser slots than others. But this is actually true. And it's not about baseless guesses, but facts. The thing is, different gambling operators can have the same slot machine, but one can have higher RTP than the other.
It isn't considered cheating or any criminal act. Some developers can simply offer several versions of the same slot title, and some of these versions have higher RTP and therefore return more money to players. All of the versions are legal and original as they are all certified, but they can be certified in different jurisdictions.
UK and Malta casinos are required to specify RTP for every game. That's why you can compare where it's more profitable to play a certain slot machine. But Curacao licensed operators aren't required to inform players of games RTP, and at times players can just make a guess.
Since return to player of the same title can vary, official information provided on developers' sites isn't always true for all casinos. This was discussed on one of the casino forums, where Play'n GO representative explained that having different versions with different RTPs is a general practice. By offering this choice to operators, software providers ensure higher demand for their products.
But it's worth mentioning once again that if players will play the same slot in two different casinos, they won't be able to tell which one of them is loose. For them it's just the matter of luck. It can happen that the slot version that with lower RTP will win them more, giving the impression of a loose slot machine. While the other version, that has higher RTP will seem tight.
Loose Land Based Casino Slots
The same situation is at brick and mortar casinos. Two or more of the same slot machines that have different return to player can share the same casino floor. What's more important, players won't be aware of this difference, for them all of the machines are identical. That's why it's possible that casinos might be locating the loosest slots in certain places to lure players and make them stay longer.
For instance, chances are loose slot games can be found at the back of the room. This location is justified as visitors would be interested to see someone screaming for joy after winning. While walking by as many other games as possible, there's a chance something else will draw player's attention. And since we know that casinos can have the same slots with different RTPs, why not to place them there?
Are New Casino Slots Loose?
This isn't true. Profitability of slots has nothing to do with their release date. Some think that making new slots loose is a good way of attracting players. They believe that after a while, when players get used to playing the slot, RTP is lowered to the official level. But this isn't true.
Online casinos can't do that as they don't have access to the games. Gambling sites are only a gateway that connects players and slot developers. All the processes take place on providers' servers. That's why casino can't make any slot loose or tight. But you should always be aware that this is true about licensed games and not fake.
Software providers are afraid to lose their license and that keeps them from colluding with operators or doing something illegal. However, the license acquired by the studio makes a big difference since different licenses are more or less valuable and the level of control can vary significantly. There was a case of GameART, the developer that cheated by making demo play more profitable than real money play. Being a Curacao licensed company it was able to get away with this. If they were licensed in the UK, there's no doubt they would be punished.