Norwegian Kroner Casinos (NOK)
Norway is a state in the north of Europe, located on the Scandinavian Peninsula. More than five million people live in the country. Norway is the largest producer of oil and gas in Northern Europe. Norwegians strictly approach to many things, including gambling.
That's why it's not always that easy to find online casinos with Norwegian Kroner in their payment tab. Norway is not part of the euro area and preserves the national currency. Norwegian kroner, or norsk krone is the official currency of Norway. It's letter code is NOK according to ISO standard, since some casinos use this standard in their payment tabs. Show more
Varieties of "live" poker, blackjack or baccarat are prohibited in Norway. Earlier, there were a lot of underground poker rooms, but by 2007 there was not a single one left. However, this did not kill the spirit of the Norwegian players. They can always use online casinos, deposit money in Norwegian Kroner even on websites that are not Norwegian at all, and enjoy favorite games on the internet just like they did it in real.
Read also: Online Casinos Norway- Best Norway Casinos List of Casinos with Norwegian Language Restricted Casinos in Norway
Summary
Despite the widespread stereotype of a cold Nordic character, the Norwegians have always loved gambling. In ancient sagas there are even references to Viking playing dice.
Despite the passion for gambling among the Norwegians, the institutions, the main activity of which was the gambling business, were not official in the country. Gambling remained outside the scope of the law and was considered to be shameful and lousy.
In 1920s a Betting Law was introduced, legalizing several separate types of gambling. Twenty years later, the reins of government in this industry were handed over to the Norsk Tipping State Company. In the early eighties the Norsk Rikstoto structure, which received the right to receive bets on races, was created. In 1992, the Norwegian legislature passed a Games Act, conveying Norsk Tipping monopoly control over gambling, including lotteries and sports betting.
Currently, Norsk Tipping controls gambling in Norwegian kroner via mobile applications and the Internet. Norwegians are required to register with the Playcard system in order to gain access to the content of the state monopoly. And sure, if a person wants to deposit money, there are usually only two choices – Norwegian Kroner or Euro. And in half of the online casinos in Norway you can only pay with the national currency.
In which casinos can you play with Norwegian Kroner?
In spite of strict legislation and restrictions, since the 1990s, Norway had a relaxed attitude to slot machines, in contrast with poker rooms, for example. Private companies have the right to place slots in public places. Players could try their luck at gas stations, grocery stores, cafes and hotels.
Despite the increase in the economic performance of the gambling business, since 2002, lawmakers have begun a campaign to monopolize slot gaming machines by Norsk Tipping, who has received the exclusive control right in 2007, with the condition that all funds received will go to charity.
But there are a lot of international casinos, accepting players from Norway, and therefore allowing Norwegians to pay with Norwegian kroners.
What are the methods of depositing in Norwegian Kroner?
As it was mentioned before, Norwegian main and official currency is Kroner, because the country is not a part of the euro zone. That's why there are almost always some local payment systems, with the help of which each player can safely deposit Norwegian Kroner to the online casino account.
As in many other Nordic countries, Norway has local saving banks specifically designed to serve citizens. The law guarantees every resident of the country the right to a bank account, including non-residents, who intend to live in the country for at least 6 months.
As a result of this policy, every Norwegian over the age of 15 has a bank account. Credit cards are also quite common. 67% of Norwegian adults have at least one credit card. And that is the most popular way of payment in Norwegian casinos.
Among web wallets and other payment options in Norwegian casinos we can call Bank Axess, Paylevo, MobilePay and Trustly, as well as classical PayPal and Payoneer.
Sometimes there is just one or two depositing methods in the casino, and if you got the problem, if you don't have, for example, any web wallet and use only VISA card with Norwegian Kroners, ask the online casino's support service if there is any solution for players like you.
If you are not a citizen of Norway or currently live outside the Norway, but still want to play in online casinos with Norway Kroner, use the online exchange services. It's better to find online exchanger from Norway, since you'll get better exchange rate and in most cases you won't pay much fees. In any case, the first thing to think of when looking for online money exchanger is the safety of your money and personal data.
Conclusion
The situation with modern gambling in Norway is pretty promising, especially in terms of online casinos. There are a lot of different options for players from Norway, both local, official ones, as well as huge international online casinos that provide access for all gamblers from Scandinavia and Europe.
A lot of international players enjoy Norwegian casinos for their high-end graphics and minimalistic design, therefore more and more world leaders on gambling industry allow you to deposit and withdraw cash in Norwegian Kroner, the best way to find such casinos is to check our list below, where we carefully selected top casinos allowing depositing in Norwegian Kroners, just for you. Every point in the list, every casino has a review, comments of real users and the full characteristics on games provided and payment methods available for use. The list is being constantly updated with new casinos, as well as all the information. Show less
Country: United States of America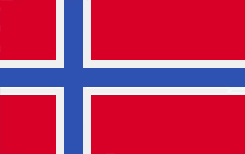 Join today and start earning rewards