Three Mega Jackpot Wins Within Three Days

13 March 2018 at 01:56 AM
0 comments
Within a span of less than a week three incredibly lucky players have received over 10 million Euros in total. They have hit by one multi-million jackpot each. First massive jackpot was hit early last week. On March 6, Mega Fortune Dreams video slot awarded a player €4,083,881.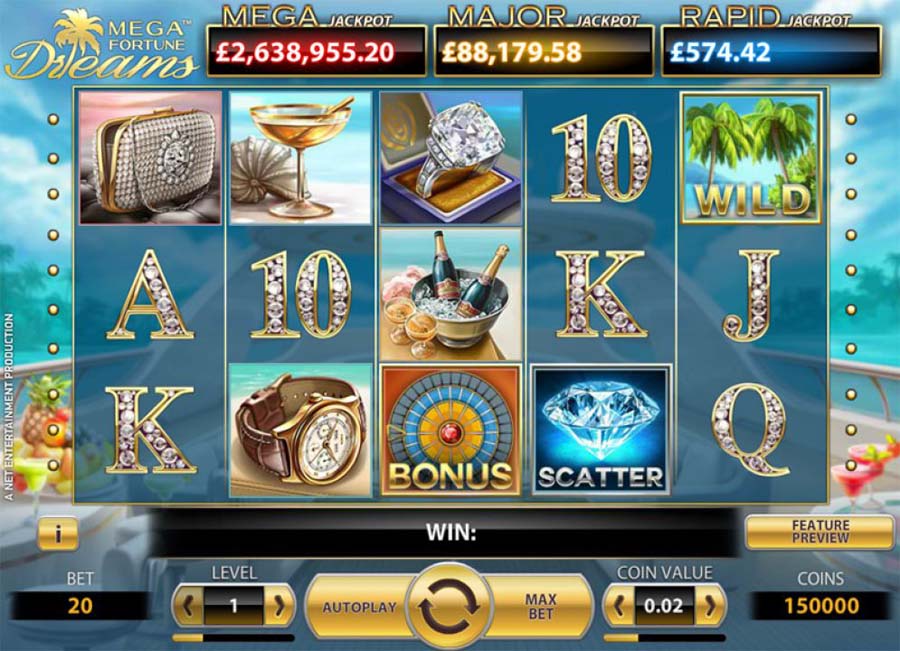 This NetEnt's Mega Jackpot pays on average just over €3.7 million with the largest win exceeding €5.5 million. Average time between jackpots is around 9 weeks, but this time it took 11 weeks to hit the next massive win. To collect Mega Jackpot, players need to trigger bonus round by landing at least three Bonus symbols.
Once the round is triggered, players are three spins away from the major prize. There will be the Fortune Wheel, and in order to grab the biggest prize, casino customers need to get to the center of the Fortune Wheel. Every time they spin the wheel, they have a chance of collecting cash wins or advancing closer to the center.
On March 7, just a day after the above mentioned jackpot was hit, another player was just a little bit less lucky, collecting the €2,667,421 jackpot prize. This time it was NetEnt's Mega Fortune slot, which is the original edition of Mega Fortune Dreams. If you compare the two, you can see that both games are basically the same.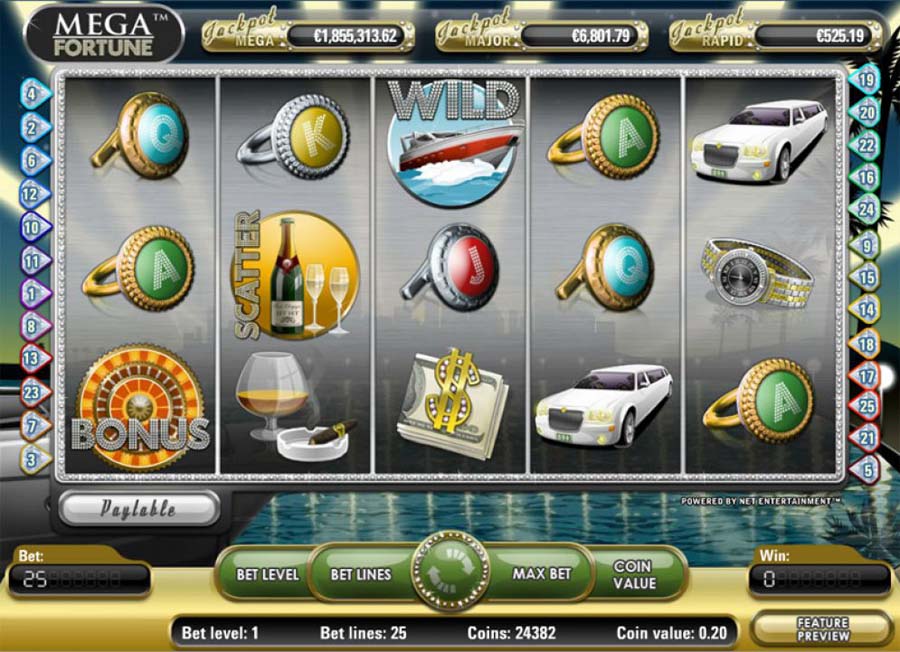 Mega Fortune generally pays smaller jackpots and less frequently. On average, it takes around 10 weeks to trigger another Mega Fortune Mega Jackpot. Average amount paid is close to €4.1 million. Three Bonus symbols will take you to the Fortune Wheel, and the goal of the round is the same – to get to the center of the wheel.
It's pretty simple to activate Fortune Wheel bonus feature in both cases, but this bonus game usually pays small cash prizes rather than jackpots. It's worth mentioning that players can hit lower level jackpots as well. These are Rapid and Major Jackpots.
On March 8, online gambling world celebrated another colossal jackpot win. Mega Moolah paid one lucky player $4,365,300. Like two slots discussed above, this game offers multi-level progressive jackpots. Mega Jackpot awards on average $5,070,003 every 9 weeks and 2 days. It's a Microgaming's creation that turned a lot of players into millionaires.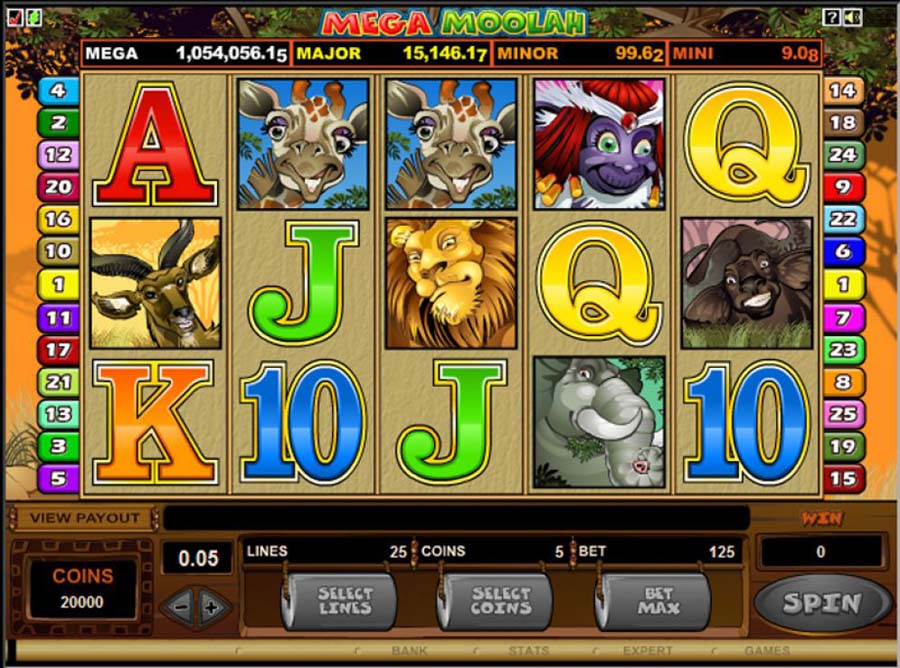 All three slots award some of the biggest progressive jackpots online gamblers can dream of. Good thing is that if you missed the Mega Jackpot, you can grab a lower level prize instead of leaving empty handed. If you are chasing life-changing wins, always make sure you will be satisfied with your casino's withdrawal policy.