$1,114,990 Major Millions Jackpot Hit on March 19

21 March 2018 at 03:11 PM
0 comments
Major Millions paid another massive jackpot. This time it was a $1,114,990 jackpot one lucky player hit a couple of days ago. This Microgaming slot has made a lot of millionaires and there are even more of those winning hundreds of thousands.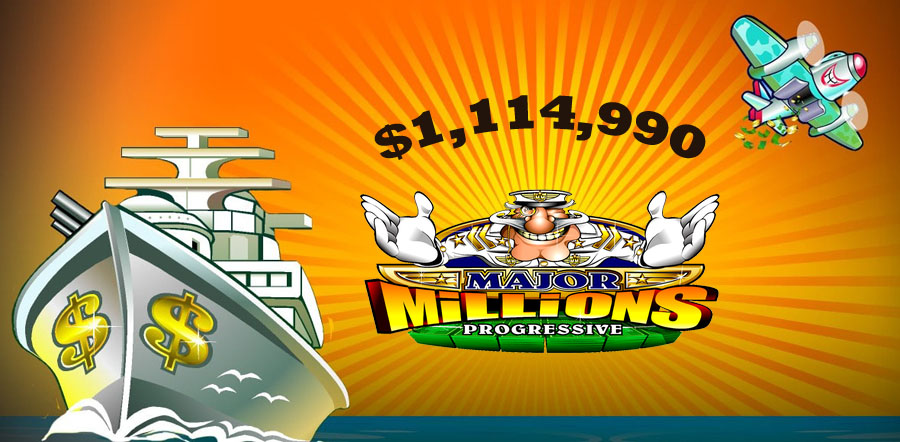 Major Millions pays around $618,000 on average every 1.5 months. The largest jackpot was hit last year, and a lucky player received $1,945,884. Despite being quite outdated and obviously not as thrilling as recent slot releases, Major Millions keeps attracting many players and is considered to be one of the favorite Microgaming titles.
This jackpot slot can be found in many Microgaming powered casinos. So, if you want to chase a monster win, you'll find plenty of casino choices. Even if you hit smallest jackpot, it's going to be a life changing win. As of today, the smallest win was $252,043.
There are currently no details on who that lucky player winning latest jackpot is and his/her reaction and plans. But this is definitely excellent news to hear. On February 16 Major Millions awarded $1,896,320 jackpot, which is the second largest win. It took just over a month for the last winner to hit the massive win. Five Major Millions symbols must land on 15th bet line for a player to get progressive jackpot.