Play Real Money Mobile Slots

31 May 2020 at 08:19 AM
0 comments
After slot developers have moved to HTML5 format, it doesn't really matter if you want to wager real money using your phone or your computer. Finding a casino games in any case won't be a problem, unless you are a fan of some unpopular slots developed some time ago. All you need is a casino operator that's best for you. Check our casino rating to see and compare available options.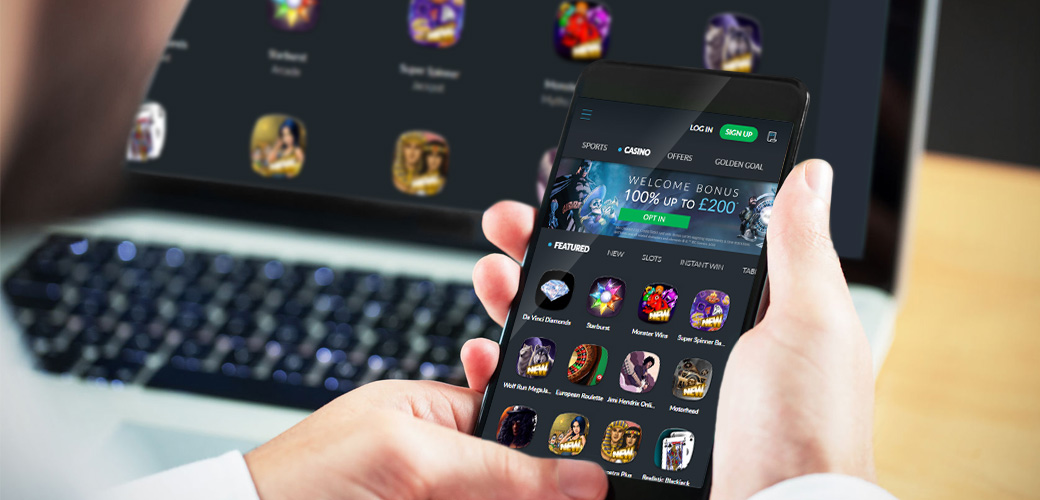 Game developers used to create two separate versions of the same product – one for mobile and the other for PC users. At that time there were just around 100 mobile slots available a single casino could offer, which is a tiny share of today's selection. But once HTML5 format was introduced the situation had changed drastically. That was the beginning of a new era in the mobile casino industry.
How Can I Play Real Money Slots on Phone?
If you are familiar with how things work on computers, you'll easily figure out how to use gambling sites on your phone as there're basically no major differences. Even for new players using mobile casino site is easy and intuitive. You just open casino site in a mobile browser, register or sign in, then deposit money and place wagers.
The only problem is that you won't have rich selection of old slots when accessing casino sites on your phone. What you can expect is abundance of games produced in HTML5 format starting from 2014. This is roughly the time many developers transitioned to HTML5. But if you've got a phone that supports Flash, you can still try and play even older slot titles.
Keep in mind that some of the most popular online slot classics were revamped to ensure smooth experience, so all time favorites should be available as well. Gonzo's Quest, Starburst, Dead or Alive and many others are among them. Even progressive jackpot slots can be played on the phones and sometimes mobile users are those enjoying massive winnings.
Can I Play Mobile Slots For Money?
Yes, absolutely. You can place real money wagers as well as play in practice mode. Today mobile casino functionality isn't limited and you can deposit money, withdraw, play and do whatever you can do when accessing gambling sites from your PC.
But before you go on to play real money slots, you might want to see what's out there. You can test over 1,300 slots right here on Affgambler.com. Just visit our Free Slots page and check out the amazing selection of casino slots produced by dozens of content providers. By the time you sign up with a casino, you'll know what mobile slots you want to play for real money.
Why Transition to HTML5 Is Important?
Mobile casinos are there for quite long, but it's only after HTML5 format got introduced when they gained widespread popularity. This new format enabled "one solution fits all" approach. What it means is a single casino game can be loaded on both mobile and PC devices.
Up to 2014, when HTML5 wasn't widely used, developers had to release two separate versions – for PCs and phones. That obviously required lots of extra resources and significantly limited the selection of titles as only few of them were adapted for mobile users. Casinos also used to develop special downloadable applications for variety of mobile platforms, and now these solutions are almost gone as there's no more need for them.
Flash casino slots era seems like a history today as HTML5 very quickly became a new industry standard. One of the major problems with Flash mobile video slots is that they aren't quite right for small handheld devices. Experts say that older games were heavier and of lower quality and it would be a nightmare to try and play it on a mobile device, and you definitely wouldn't like having some bad experience when playing for real money. To adapt Flash games to smartphones, developers had to lower quality even further.
Once software suppliers armed themselves with HTML5, things got much more exciting. They got the key to a new world of opportunities never available to them before. This format is also known to save battery life and to be more secure.