How to Withdraw Money From Online Casinos?

09 June 2019 at 01:51 AM
0 comments
Winning money at a casino and having a withdrawal rejected is one of players' worst nightmares. But the risk of having this bad experience can be minimized, and we'll talk about that. Keep reading to learn how to successfully withdraw money from a casino.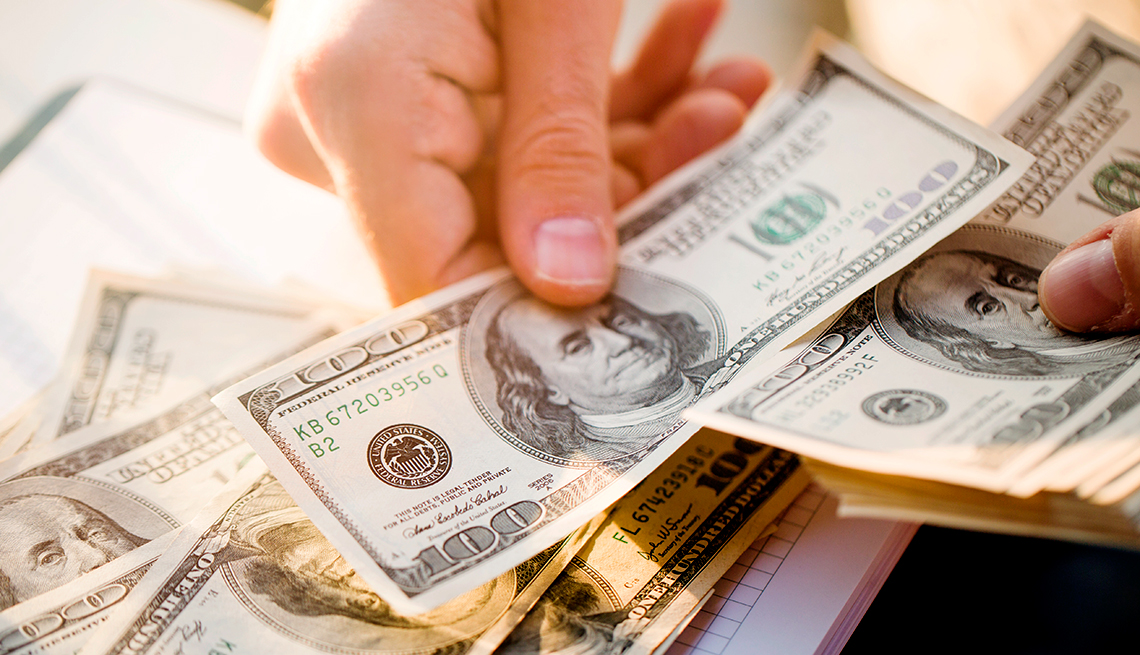 How to Withdraw Money From a Casino?
Technically everything is very simple. If you have a minimum required amount for withdrawal, you can log in to your account, go to Cashier and select Withdrawal tab. The process is intuitive and don't worry if you've never done that before. Just enter the amount, payment method and push Withdraw button. Different casinos might give different names to buttons, but everything else is just the same.
How Long Does Withdrawal Takes
After you request a withdrawal, casino needs some time to process it. It can take anywhere from a few minutes or a few days, depending on how fast operator works. Many casinos have certain time limit set for processing withdrawal requests, which is usually 24-48 hours.
Once withdrawal gets approved, players need to wait more before money will appear on their account. How long you'll have to wait depends on a certain payment method used. On average, e-wallet withdrawals are fastest, then come bank card withdrawals, while bank transfers are the slowest.
In some cases you'll need to verify your account before cashing out. This will require uploading a couple of documents and waiting for them being accepted. Operators can ask for different docs, usually these are ID to verify who you are and utility bills to verify your address. The verification process can take up to several days, but can also take a few minutes.
Beware of casinos that require deposits to be wagered several times before cashing out is unlocked. Usually they charge 10-15% if wagering requirements aren't met. Players are typically allowed to withdraw money using the same method they used to deposit. But some of them are unavailable for cashing out. In such cases casinos will offer alternative options.
How to Withdraw Casino Bonuses?
Note that when requesting a withdrawal from a casino, you shouldn't have any active bonuses. Otherwise, those bonuses will be cancelled and all collected winnings will be void.
To cash out bonus credits, they first should be played through, and there are lots of playthrough requirements to fulfill and rules to follow. Things to keep in mind are: maximum bet size, limited time, restricted games and actions, game contribution and many more. You should be really careful reading bonus terms and conditions. It's your job to make sure there are no rules broken as some casinos will be happy to take your winnings in case you make a mistake.
Other than that, cashing out casino bonuses is no different than regular withdrawals. After wagering is complete, bonus credits appear on a player's real money balance and can be withdrawn. Keep in mind that usually operators set maximum bonus amount that can be turned into cash. For instance, if the limit is $500 and you have cleared $1,000, you'll get just $500.
How to Cash Out Casino Jackpot?
There are two possible scenarios for jackpot wins. First, jackpots will be paid in multiple installments and the bigger the amount, the longer players will have to wait. That's because general withdrawal limits are applied to jackpot wins.
Under second scenario, you will be able to get the full amount at once regardless of how big jackpot is. Casinos decide on their own which option to offer, and players can find this information in casino terms and conditions. So you don't have to wait before you hit a jackpot to find this out.
Not All Casinos Let Players Withdraw Money
It's important to choose a decent operator. You might get attracted by some good promotions at certain casinos you aren't sure about, but it's always safer to stick to those casinos you can trust. All gambling sites offer bonuses, but not all of them are honest.
"Casino rejecting withdrawals" is one of the most frequent complaints players make. That's why you shouldn't underestimate the seriousness of your casino choice. Once you got an honest, responsible operator, the rest is in your own hands. If you don't break casino rules, you should be able to cash out your money with no problems.
To make the right choice, read player reviews. If operators delay withdrawals and unfairly reject payments, this information should come up somewhere. You should also pay attention to player complaints and the way casino representatives respond to them.
Keep in mind that there are lots of cases of players deliberately breaking the rules and trying to get some of their illegitimate winnings by telling lies. So, don't believe everything players are saying.
Which Casinos Let Players Cash Out?
The least risky option would be a casino that has passed the test of time and has built a good reputation. Cheating their players isn't the option for them as their reputation is much more valuable.
To find a gambling site, you can check out our casino rating. Trustworthiness isn't the only factor that is considered when evaluating an operator, but it weighs a lot. So, the higher the position the more likely smooth cashing out is.
We are only showing casinos that support players fromUnited States of America.
If we have jumped the gun, you can view all online casino
Casino Refuses to Withdraw Money. What to Do?
Do not panic. There can be some sort of mistake. First thing to do is to try resolving the issue with the casino. If your attempt fails, and you are 100% sure you did nothing wrong, you can write a complaint on some of the gambling themed websites. Or you can go straight to the regulator or assigned Alternative Dispute Resolution (ADR) and talk to them.
Each jurisdiction has its own rules regarding how disputes between casinos and players should be resolved. Malta and UK, for instance, address players to ADR services. UK Gambling Commission has a certain list of approved ADR companies casinos can work with. Operators having Malta or UK licenses would specify the ADR they work with and ADR's contacts in the casino terms and conditions. So you will always know how to reach them.
Decent casinos always specify the reason they won't let certain players get their money. Listen to what they have to say. Some players don't even suspect they've done something wrong, but they have actually done. If that's the case, don't bother contacting ADR or gambling websites, because it won't help. But if you are confident that you've been treated unfairly, then go ahead and start complaining about it. It does help some players get their money.
When Casinos Can Reject Withdrawals?
There are legitimate reasons for casinos to refuse to pay. Casino rules being broken, bonus wagering isn't complete, account isn't verified, minimum withdrawal limits isn't met. There can be other reasons as well. Read casino terms and conditions before playing so that nothing can catch you by surprise. It doesn't matter if you find casino rules fair or not. If you agreed to them, that means casinos can punish you for not following them.