Play Free or Real Money Casino Games? Pros and Cons

10 May 2019 at 11:41 PM
0 comments
At online casinos, you get to choose if you want to play games for free or for real money. This choice isn't available at physical gambling venues. You might think that free play mode is all about good things, but there are some disadvantages as well. Below we'll discuss whether it's better to play for fun or for money.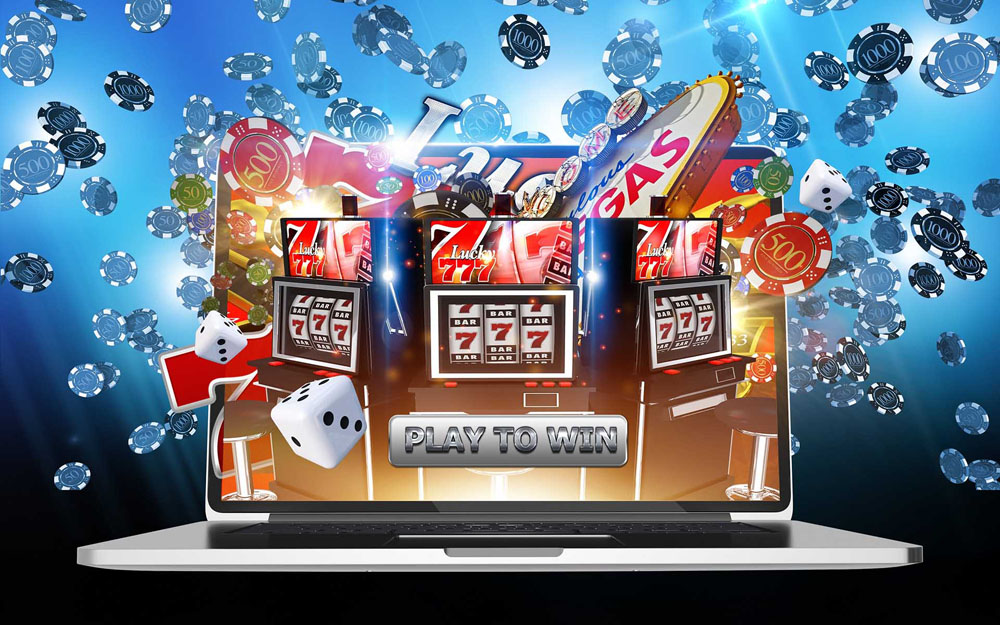 Play Casino Games for Free: Pros and Cons
If you play for free, you obviously don't have to pay anything. As a result, it's possible to save quite a lot of money because players usually lose when they gamble. Of course, it's possible to win some life changing amounts, but this scenario is very rare and in the long run casinos always win.
Almost any gambling experience can be free, and that's a great thing about online casino. You can play slot machines, card and table games, and all types of new and old titles except for live dealer games will be available in free mode. This should be more than enough for some people and they won't ever spend a dime on gambling. Look at social casinos, for example. They are gaining momentum despite the fact that players don't get real money winnings.
The key disadvantage of playing casino games for free is that you can't win anything. Free gambling experience isn't that exciting compared to real money play which is much more thrilling. What happens if you trigger bonus round in the fun mode? There's basically nothing to be happy about, you just get to see some animation and collect credits that won't make you any richer.
These are definitely not what many players are looking for. At some point they regret playing in demo mode, especially after landing a nice combination that could have won them decent amount of money. It's hard to resist making a deposit when something like this happens.
Allowing free play isn't the act of generosity, but a very well thought out strategy. Many players want to place real wagers after testing games. This is a great tool to convert visitors into depositing customers.
Playing Real Money Casino Games: Pros and Cons
Let's start with some advantages first. When you wager real money you win real money, and sometimes that can be really crazy payouts. There's a chance of hitting colossal progressive jackpot and turning into a millionaire in a second.
There were players who managed to hit huge progressive jackpots by placing relatively small bets. That can be you if you wager real money, although the chances are very slim. It's possible these big winners will then lose whatever they collect to gambling. But it's believed that after winning big, players stop playing at casinos.
Those who can keep gambling under control will have fun at online casinos. It's a good substitute for going to the movies or other leisure activities. Most of the times people have to pay to get entertained, and when it comes to gambling, paying means losing some money.
But even a huge casino win can sometimes turn into nothing more than a disappointment. One of the biggest disadvantages of online casinos is there are lots of scammers. Rogue operators, delaying or rejecting withdrawals is a common problem.
When you play casino games for free, you don't really care about operator's reputation and license as there's no need to provide personal information and upload money. But when playing for real money pay extra attention to what casino you choose.
Playing at Best Casinos
There are different online casino licenses that have different reputation. Curacao has proved to be the most unreliable out of popular jurisdictions. If you play at Curacao casinos you have no regulator to protect your interests. UK and Malta casinos, on the other hand, are much safer for players as regulators make sure operators offer fair gambling.
It's always better to choose best casinos with excellent reputation and good license. In this case you won't have problems cashing out if you follow casino rules. There are just too many real life cases of casinos not withdrawing money and you can't ignore this problem. Unregulated markets are the most vulnerable to scammers as they aren't protected by local laws. Operators are well aware of the fact that they can cheat their players and get away with that.
Many licensed operators don't make it hard to withdraw small amounts, but when you win big, things can get nasty. If you want peace of mind, join best casinos that are regulated by strict authorities and have a good reputation. Look through our Casino Rating and pay attention to top operators.
We are only showing casinos that support players fromUnited States of America.
If we have jumped the gun, you can view all online casino
Choose casinos carefully because bad operator means that someday a big win can turn into a nightmare as you won't be able to withdraw the money. It's ok to have no luck. But when you win and realize you are not going to receive any money, that's what hurts a lot.
Problem gambling is another serious problem when talking about playing casino games for money. Some players can get hooked on gambling very easily. They just can't resist placing more bets again and again. Eventually that becomes a very big problem. There are a lot of sad stories about people who lost everything to their addiction.
Conclusion
It's always safer to play casino games for free or spend as little as possible. Gambling is a nice way to have fun before it gets out of control. Risk of developing addiction isn't the only bad thing about online casinos. This industry is full of rogue operators and you need to be very cautious about where you play. But good thing is you can win and sometimes win really big.