Online Casino Ratings. Should You Trust Them?

05 September 2019 at 06:22 AM
0 comments
How do operators get rated? Some have higher positions, some lower. Everyone can have their own opinion about the evaluation process. But those who offer online casino ratings can be divided into two categories: honest and cheaters. So you might have already guessed that some ratings can be trusted while others cannot.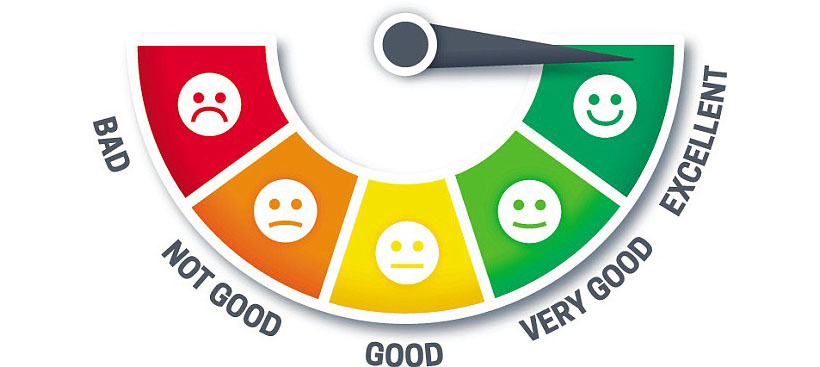 Which Casino Ratings to Trust?
You should first decide who you can trust. Just double check information and compare different ratings to identify who's lying. It's easier for experienced players to tell bad casinos from good. After seeing lots of different casino sites, just a couple of glances is enough for that reason.
There are lots of resources that promote rogue casinos with fake games and that just try to rob gamblers. Usually, they are easy to spot as there are a lot of shiny, flashing animation and too attractive bonus offerings. But sometimes they do look pretty normal.
To make sure those who rated online casinos are not cheating, always check whether operators from their list are licensed. This shouldn't take long and requires no special skills or knowledge. Usually you just need to scroll to the bottom of the casino page and find a license icon, then click on it and read the information provided by a licensing body.
If operators listed in the casino rating proved to be licensed, you are one step closer to a safe gambling, but is not there yet. Then you need to check operator's reputation. To do that, look for player reviews and complaints. Once you've read what others have to say about a certain casino and what kind of issues they encounter, you'll be able to make more informed decisions. Players usually want to know if they are going to have issues withdrawing winnings and how fast they'll get their money.
But keep in mind that just like with fake online casino ratings, there are fake player reviews. Both bad and good reviews can be fake so, don't trust everything you read.
Blacklisted Casinos
Rogue casino affiliates that offer casino ratings, can implement different strategies. Some of them list a lot of legitimate operators and add a small number of bad casinos, so it isn't obvious their ratings are rogue. Others just have all or most of the casinos without a license. Look through blacklisted casinos and you'll see some of the operators that top casino ratings by rogue affiliates.
Why Do Webmasters Cheat Their Readers?
They do that to earn more money. This is the only possible explanation of their irresponsible behavior. Casinos with fake games can afford to pay their affiliates higher revenue share. Since their games are fake and have the RTP that can be fixed, such operators on average have higher profits from each dollar spent by players. As players lose more, affiliates earn more.
Honest, Objective Casino Ratings
Even though it might be tempting to have twice as much as they would make promoting legitimate operators, there are honest affiliates that offer casino ratings you can trust. Our goal, for instance, is to provide as objective evaluation as possible. For that we've eliminated the human factor as operators get their rating generated automatically by a special algorithm.
We are only showing casinos that support players fromUnited States of America.
If we have jumped the gun, you can view all online casino
What we do is just enter casino data like license, software, payment methods and some other important facts about operators that tell us about their level of integrity and convenience for players. Player reviews and complaints posted on our website are also taken into consideration. All characteristics have their own weight, depending on how important they are.
Some might find it strange that top positions in our rating are sometimes accommodated not by world's best operators. But the reason is you most probably look at an online casino rating designed specifically for your country.
This shouldn't raise any concerns. Your country is determined automatically as you visit our website, and a corresponding rating is automatically displayed to you. Unless you are from a country that prohibits online gambling, there shouldn't be much of the difference between local and international versions of the rating.
If you want, you can always clear the filter and see the complete list of operators. Do that by clicking a button right above the rating. If you visit the casino rating page, you can select different countries in the right side menu. There are over 250 options to choose from. By setting your country you make sure that only those online casinos suitable for this region are displayed.