New Online Casinos: Are They Safe?

17 May 2020 at 10:58 AM
0 comments
Despite overwhelmingly large number of online gambling operators, new casinos get launched on a regular basis. There are new sites of all shapes and forms possible. Some are small, obviously low budget while others are huge, ambitious projects. If you are interested in joining one of the new players on the market, make sure to pay extra attention to how reliable they turn out to be.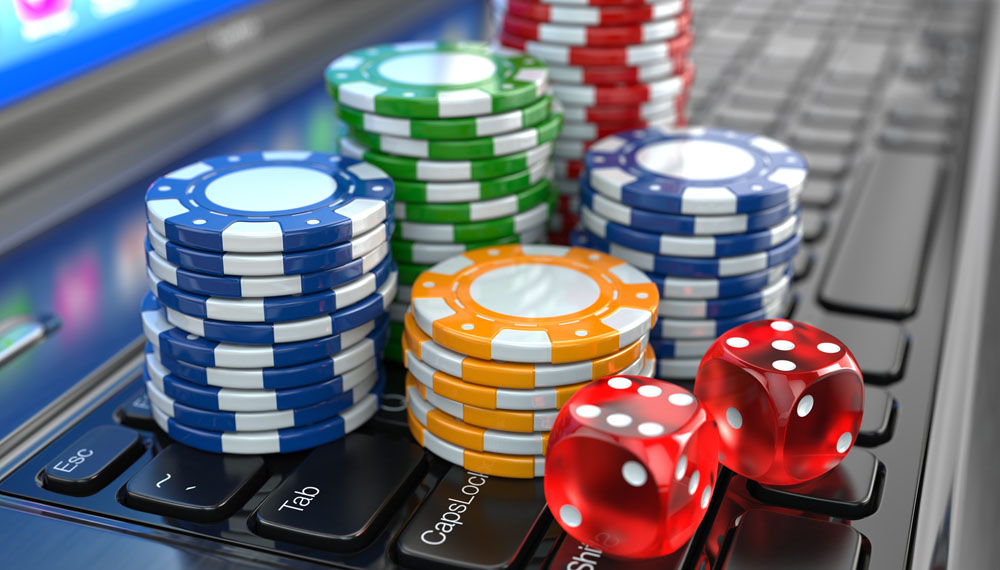 Can You Trust New Gambling Sites?
The answer is Yes and No. New operators are obviously a higher risk for gamblers, but there are those you can trust more and those you should be careful with. Just like with older casinos, the level of trust will greatly vary. But as long as you pay attention to certain details, you can minimize some risks and know what sites will potentially perform better.
Sister Brands
Many online casinos are part of an existing gambling family. These families already have other brands that have build reputation. It is unlikely that operators related to the same company will have different practices. That's why, by learning about their older sister projects it's possible to tell what level of quality to expect from a new project.
Casino License
It isn't enough for a casino to have any license to earn trust. Jurisdictions also have their own reputation based on how well they protect players and enforce rules. The least reputable among popular jurisdictions is Curacao. Many of Curacao licensed operators target grey and unregulated markets.
One of the biggest problems with Curacao based casinos is that it seems they are poorly monitored and there isn't much rules and regulations that govern their activities and ensuring fair play for players. One of the problems you might encounter is that there's no official third party arbitrage available. Players can rely largely on resources like Affgambler to file a complaint when treated unfairly. Meanwhile, reputable jurisdictions require independent and approved organizations to deal with player complaints and their decision have more power over operators.
New casino that has Malta license is a much safer option, but best out of popular gambling jurisdictions is the UK. In this case players are well protected against fraud. The regulatory body, UK Gambling Commission, closely monitors the industry and despite some criticism is known as one of the strictest. Breaking their license rules means operators can have their licensed suspended or even revoked, and it isn't rare for the regulator to impose multi-million fines.
Even though the reputation of the corresponding jurisdiction is important, it isn't the ultimate factor to consider. There are grey market casinos running solid, honest and legitimate business, at the same time some of the UK licensed operators can implement unfair practices. So, do not rely solely on a license.
Terms and Conditions
By reading casino T&C it's often becomes clear what quality level they offering. T&C is a good place to hide fraudulent intentions as just a handful of players ever read them in full. Clean and clear statements that have no double meaning is a good sign. While unfair terms, lack of explanation and vague rules is a bad sign. New casinos or any other casino that advocate transparency and honesty will make sure all their rules and crystal clear.
There are tons of rules you wouldn't accept if you knew they were there. For example, withdrawal fees, the right to change T&C without notifying players. Some operators even say they are allowed to cancel legitimate winnings if deposit isn't wagered before withdrawal requests, or individual withdrawal schedules can be implemented by a casino.
How to Choose a New Internet Casino?
First and foremost is trustworthiness. Collect as much information as you can, and see if you feel you can trust casino. Also check if it offers everything you need, like certain deposit and withdrawal options, your favorite games and bonuses you would like to have.
Responsible Gambling
If you are at risk of developing problem gambling and need extra help to keep it under control, make sure operator you consider has all the necessary responsible gambling tools. In addition to self exclusion option there should be deposit, loss and bet limits. Most of new Curacao licensed online casinos don't offer extensive responsible gambling tools, while UK licensed operators are required to have them.
Impulsive players might also want to have no option of reversing withdrawals as it's tempting to cancel cash out and use money to wager, the decision they later regret.
Games Selection
Today there are tons of developers and solid gambling sites can have dozens of them. New operators, meanwhile, might have significantly smaller game collections as it's typical for them to take off with a limited selection and subsequently add more. Some of the newest casinos can offer significantly fewer games so you might want to check if they got your favorites as sometimes new operators lack even the most popular titles.
New Casino Bonuses
Recently launched operators can offer quite lucrative bonuses. No deposit offers or those over 100% match offers. But their real value lies in wagering terms. Some promos that look great can have too high wagering requirements. In addition, pay attention to what games can be played with an active bonus and how much they contribute towards playthrough.
New Online Casinos – Smaller Initial Deposits
Be careful as there's always a risk when you don't have plenty of information to draw conclusions. How a new casino will treat customers is unclear. There are usually just few or no player reviews to consider, and it's harder to estimate the level of operator's integrity.
If you feel that it might be the right choice for you, you can sign up with a casino. But do not deposit too much at first. You basically are one of the explorers and can discover something unattractive about an operator. There can be quite harmless issues like games don't load properly or difficulties when signing in, etc. or more serious problems like casino refusing to withdraw legitimate winnings. That's why it's always safer to upload smaller amounts of money at first. If testing goes wrong, it will have minimum impact on you.
Avoid Rogue Operators
There are many casino sites that work without any license, which is unacceptable. In addition to having no license, they offer fake games, meaning they can manipulate game results by setting RTP values they want. Anyway, players whether lose everything or don't get their winnings as unlicensed operators can simply refuse to pay without being held liable for that.