Is There Such Thing As No Limit Roulette?

09 May 2019 at 11:20 PM
0 comments
Each roulette table has its own limits. These limits can be low or high but all casinos set them, and there are good reasons for that. Before we move on to discussing if there's such thing as no limit roulette, let's see why operators won't let players wager as much as possible.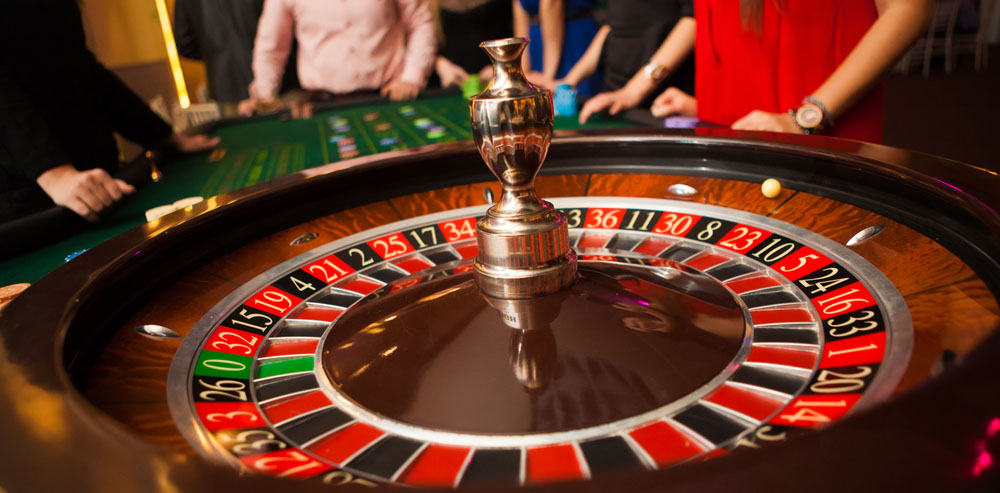 Why Casinos Set Roulette Table Limits?
In the long run casinos always win. That's because of the house edge. It looks like they shouldn't be afraid of accepting crazy big bets and should be happy when someone places them. But this isn't that simple.
Players always have a chance of winning when they play at legitimate casinos. Operators don't know game outcomes in advance and therefore take risk every time someone places a bet. If one or several big players have a huge win, casinos can have difficulties paying the money. For operators failure to properly manage risks can even lead to bankruptcy. And if they refuse to pay or try to delay payments, that will rise concerns over their reliability.
Some casinos do have wrong risk management. Gambling sites are run by humans who can become too greedy and ignore the danger of setting too high limits. That can result in situations when there's just not enough money to pay winnings.
Bob Casino, for instance, had their bet limits raised significantly for one of their VIP players. That player ended up winning more than 300,000 Euro in a single slot spin, and his overall winnings were almost a million. The casino didn't expect that coming as it first refused to withdraw the money. As soon as the operator understood that the player wants his money withdrawn, there was a series of suspicious actions it took. VIP player turned into someone they ignored and then tried threatening. At some point he was offered a much smaller amount or nothing at all.
Roulette table limits can be much higher than slot max bets. That's because one bet can't win players more than 35x; while slot machines can pay over 10,000x for a single bet. That's why casinos set roulette bet limits that are usually higher. You can find some casinos offering 50,000 and even 100,000 Euro max wager. But only big and rich casino operators can afford that.
Roulette Table Limits Make Strategies Ineffective
Another reason why roulette with no limits is dangerous for casinos is progressive strategies. One of the most popular of these types of strategies is Martingale. In theory it can guarantee winnings. But only under two conditions: players have unlimited amount of money; and a casino doesn't set table limits. Both conditions are unlikely, but if a player were extremely rich and an operator didn't have table limits, the strategy could work.
Other progressive roulette strategies are also designed to let players win even after a losing streak. Those strategies suggest players increase a bet size in certain scenarios. And in case no limit roulette is offered, players can win all the time, considering they have unlimited funds that won't let them go bust even after a long losing streak.
Despite the fact that no one can have unlimited funds, there are some very rich people playing casino games. Therefore, operators don't offer roulette with no table limits. This is done to eliminate even the slightest chance of beating the house by using progressive roulette strategies. Max bet limits are always there.
Is There No Limit Roulette?
Roulette without limits doesn't exist. Casinos have to manage risks and setting no table limits would mean leaving themselves exposed to great deal of uncertainty. What if someone bets one million Euro on a single number and wins? Operator will have to pay 35 millions. Imagine there will be not one million, but 100 millions?
Every casino has its own financial limits. Knowing them and adjusting max bets accordingly is one of the keys to survival. A single win can have a massive effect on the ability of the casino to stay afloat. But sometimes players can have a long winning streak and there can be a crazy amount of money they win as a result. It would be so wrong for a casino to have a no limit roulette.
Even if there's a casino offering no bet limits, why would you join them? They are not managing their risks properly and that can cause some withdrawal problems in the future. You should be fine with high bet limits. There are some VIP tables with huge max bets allowed, and for some players casinos can increase table limits even further.
At online casinos, for instance, you can find live roulette tables with maximum bet equal to hundreds of thousands EUR or USD. Best place to look for such high max bets is Evolution Gaming casinos. Some operators set half a million EUR table limit. For a regular player this would be equivalent to a no limit roulette.
We are only showing casinos that support players fromUnited States of America.
If we have jumped the gun, you can view all online casino
| # | Online casino | AffGambler Rating | Welcome bonus | Reviews | |
| --- | --- | --- | --- | --- | --- |