Is It Possible to Hack an Online Casino? Real Life Examples

08 November 2020 at 02:59 PM
0 comments
Online casinos have been there for a couple of decades and they learned well how to defend themselves from all sorts of threats, including cyber attacks. Successful operators have enough money to buy themselves top notch security systems that constantly evolve.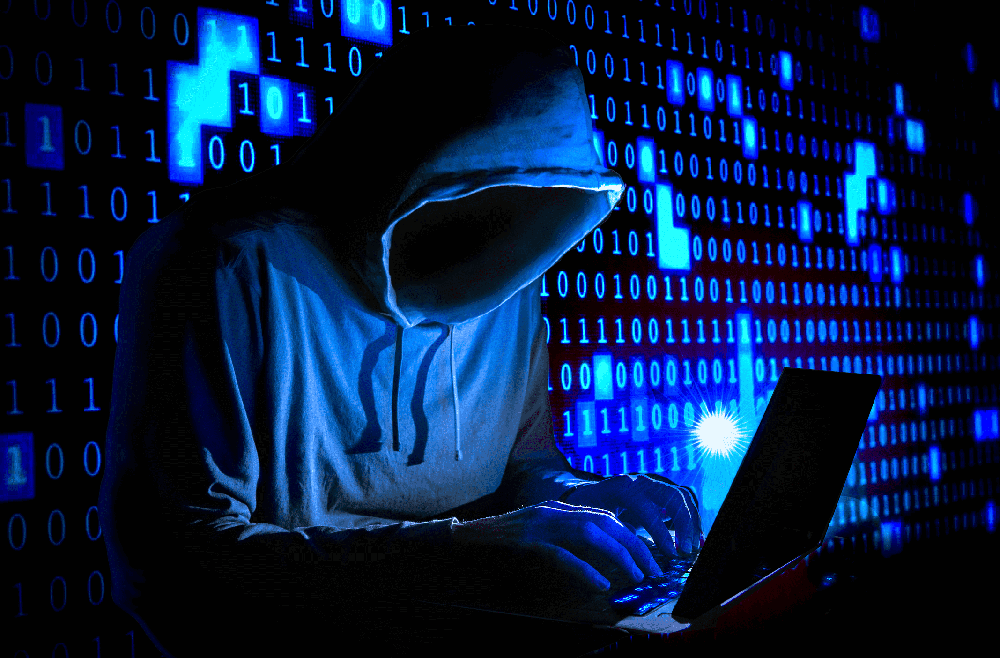 Hacking an online casino is a bad idea. This would be both illegal and very difficult to perform. Moreover, those naïve people trying to steal casino money without having necessary skills can easily fall prey to some fraudsters.
Is It Possible to Hack a Casino?
Despite all the efforts to ensure watertight security, it is still possible to hack a gambling operator, and that's what occasionally happens. You've probably seen some of the most secure brick and mortar venues can becoming a target in the movies, and that happens in real life too. The same goes to online casinos.
Heavy investment in security can just deter potential attackers which consider it isn't worth their time and efforts. They would rather prefer easier targets. Casinos do occasionally report real cyber attacks, and in some instances they are successful. So there's no doubt that hacking is possible.
There are different goals criminals can pursue. Some of them want to steal data they can then sell. That was the case with land based casino MGM. Others want to gain control and demand ransom. Spying on competition would be another possible reason. Some of the smaller scale hacks just target certain player accounts they steal money from.
Real Life Examples of Casinos Being Hacked
Primedice
This is arguably the most curious case that ended up well for a hacker. Primedice is an operator of a dice game that was hacked by a player known as Hufflepuff. He managed to wager $8,000 per second and win a significant amount of money. After thoroughly investigating the case, the operator didn't find any wrongdoings and decided to pay the player assuming he is just an extremely lucky gambler.
Turned out, Hufflepuff hacked a provably fair system, Primedice was so proud of. The system generates results of future rounds and encrypts them allowing then to decrypt and compare to what really happened. What hacker did is to overload the system with requests so that it failed encryption stage, thus revealing future results.
The player withdrew over 2,400 Bitcoins that cost around $1 million in 2014. Today this would translate into much bigger amount of money. After realizing what was the real reason of that "extreme luck", operator requested the money back. In response the hacker won another 2,000 Bitcoins, and in one of his interviews he said that Bitcoin casinos are run by idiots.
America's Cardroom
In August 2018 online poker operator Americas Cardroom was attacked by hackers that resulted in multiple tournaments, worth around $10 millions, being stalled. Criminals failed to succeed and several days later the threat was eliminated.
UK National Lottery
This is one of quite few examples of attackers being punished. In July 2018 two hackers were found and arrested for trying to break into the UK National Lottery system. The hack was partially successful as it revealed the access to over 25,000 player accounts.
Considering the fact that no money was stolen, arrested criminals got sentenced to just a few months in prison each. But the investigation itself cost the lottery operator 200,000 pounds.
Land Based Casino Hacks
MGM
Online gambling operators aren't the only those who suffer from regular hacking attempts. In 2019 someone stole a 142 million player database from MGM casino. Personal player data along with addresses and phone numbers were exposed. Luckily, there were no financial data stolen.
The stolen player database was later put up for sale on the dark web. The data was checked and turned out to be genuine. MGM customers admitted staying at the casino at the specified time and having the specified addresses.
Binions and 4 Queens
Two Vegas casinos, Binions and 4 Queens, experienced a mysterious computer failure problem. As a result, they weren't able to process client requests and slot machines out of work. Casinos couldn't resolve the issue for as long as one week. Suggestions were that someone hacked their systems and demanded ransom. But no official announcement was made.
Logins and Passwords Publicly Available
People try to hack casinos all the time. But sometimes what they need is a good luck. BetVictor online casino once left some of its internal files publicly available on its official website. One honest user found files containing logins, passwords and links to authorization pages in their "question-answer" section. Some of the files revealed some ugly truth about how customer support operators are trained to deal with players.
Invitations to Hack Casinos
Those chasing easy money should be aware of scammers who sell secrets to casino hacking. For relatively small money you get a magical method that would open you a door to unlimited source of riches. That's something you shouldn't buy as this is a guaranteed waste of money.
What Operators Are at Risk of Cyber Attacks?
Any casino that doesn't invest in security is at risk, but casinos operating on unregulated market are the most vulnerable. That's not because they are technically less equipped, but simply because they aren't protected by official authorities. They simply won't be able to prosecute hackers.