How to Attract Good Luck When Playing Casino Games?

01 October 2019 at 05:04 AM
0 comments
Gamblers regularly get huge casino wins. These are standard payouts as well as progressive jackpots worth hundreds and even millions of dollars. How come some players hit life changing amounts while others fail to recover their losses or even worse, go bankrupt? If you play in legitimate casinos, luck is the only thing that makes you a winner or a looser.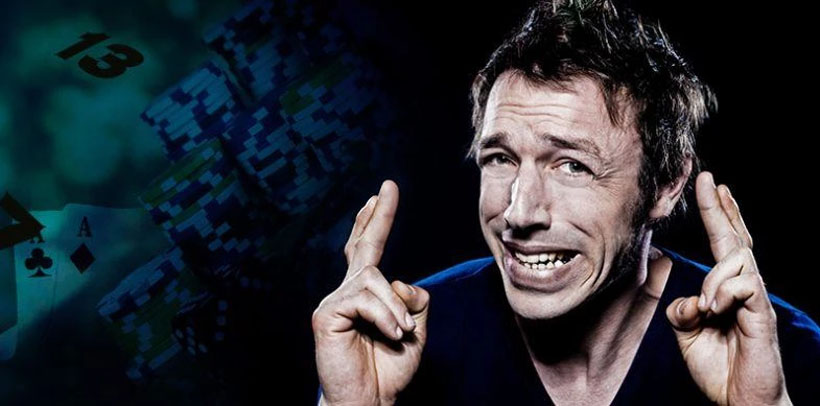 Can You Attract Good Luck?
There are tons of ways players use to attract good luck. It would be an endless list of methods from the most popular to the ones that particular players make up for their personal use. But are they effective? Unfortunately, that's nothing more than just a belief. If you think that some object or a number or anything else will help attract good luck, this won't harm, but there won't be any actual benefit as well.
There's one thing you need to keep in mind when gambling online. Always make sure you play in an honest, legitimate casino and not some rogue operators we mention in our blacklist. Always check casino license and its reputation to have an idea of how honest an operator is and whether or not it cheats its players. Because in case of playing in rogue casinos it's not luck that decides who's going to win.
How to Attract Good Luck in Casinos?
Talismans are the first thing those looking for good luck in casinos and beyond use. Many people believe different things have some magic powers they can benefit from. Having a charm on a necklace, under the heel, in the hand… there are lots of options how it's supposed to be used. You shouldn't really stick to traditions in this case. Find your own ways of utilizing your good luck charm if you wish to.
The most popular good luck charms used in casinos are a horseshoe, four-leaf clover, coin. 8 is considered a lucky number in Asian culture, while for majority of the rest of the world it's 7. This number can be used in many different ways. You can have it printed on your cloth, in the form of a keychain or anything else.
Talismans shouldn't necessarily be a thing. You can often see from movies that players believe a certain person attracts luck for them in casinos. This isn't a bad option too. Let someone be your lucky charm, and that same person can stop you if you are playing too much.
Rituals
It's hard to explain the logic behind some of the rituals, but there are certain actions that are considered to bring good luck, or at least avoid bad luck if it gets close to a player. Rituals can be used along with charms or spells. Gamblers use all available methods. Below is the list of some of the popular good luck rituals.
Crossing your fingers – probably one of the most popular superstitions.
Knocking on wood – another extremely popular ritual.
Throwing coins into fountains.
Wearing red cloth.
In the land based casinos there are a lot of superstitions related to chips. They should be positioned in a special manner or another action is required.
Many casino players repeat the same sequence of actions that preceded la ucky casino session. For instance, wearing the same cloth, eating the same food, etc.
Feng shui followers see special meaning in many things. That's why if you need more rituals to attract good luck, you can get inspiration from this type of art.
There are different rituals for certain casino games:
Blowing on dice
Saying the number out loud in roulette
Saying the card players needs out loud in blackjack
These are popular rituals designed to attract good luck in casino. As you get more experience playing casino games, you can think of your own traditions that would help you win. Don't be limited by rituals that already exist. Be free to introduce your own methods. Because whatever you do it's all about luck. These rituals and charms just make gambling more exciting, but don't help win.
How to Attract Good Luck When Playing Slot Machines
When chasing progressive jackpots or colossal multipliers good luck is especially valuable. Just few players land huge winnings. Slot fans, just like other gamblers, believe in superstitions. They use talismans or perform different rituals. But they also have a lot of slot specific methods of attracting good luck.
If players are staring at a casino slot screen this can mean that they are trying to attract good luck. Sure, slot players are supposed to sit down, but this small sacrifice won't hurt. Some players might just be too excited to sit, but others believe that by standing they have better chances of winning.
One of the most popular superstitions is about cold and hot slot machines. Different people believe in opposite. Some think cold slots are about to give a huge payout, others think that hot slots is their chance of getting rich.
The same superstition is related to coins used to feed casino slots. Just like in the above situation, some players believe cold coins are better and others warm them up for good luck before using them.
Another common belief is that new slots are more lucrative. It's not purely about luck. There are people convinced that higher RTP is set for new sots and later lowered. But these are just assumptions without any proof. Return to player doesn't change throughout slot machine's life.