Curacao License Review in Details. Master Licenses and Who Holds Them?

27 September 2020 at 08:14 AM
0 comments
Curacao casino licensing isn't that straightforward as in other jurisdiction. The difference is that there isn't just one, but four companies that issue online gambling licenses and these aren't government authorities.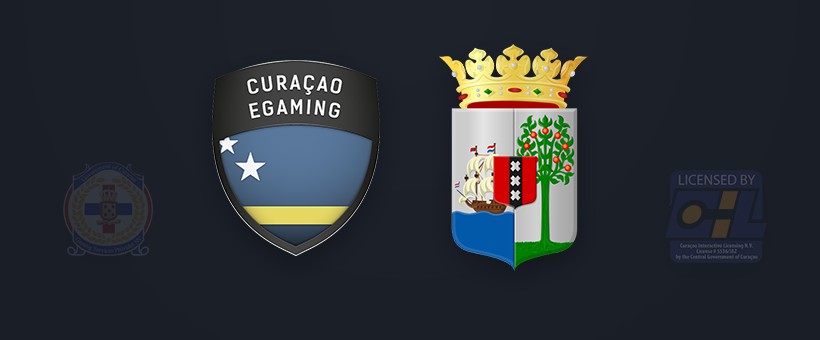 One of the most frequent license icons displayed on casino sites is that of Curacao eGaming (1668/JAZ). Another popular option is Antillephone (8048/JAZ). Both are related as Curacao licenses, but which one is legitimate? Turns out both are absolutely fine. Curacao eGaming and Antillephone are two master license holders, and there are four of them in total other two being: Gaming Curacao (365/JAZ) and e-Management N.V. (5536/JAZ).
These companies are allowed to sublicense casino operators that inherit their license numbers. That's why you can see all of the casinos in this jurisdiction share the same license numbers.
Master licenses are issued by The Ministry of Justice of Curacao. Seems like that's all the authority does, and it's unclear who should oversee the industry. Part of this job is done by the companies that sublicense casinos as almost all of them invite players to file a complaint if treated unfairly by their licensees.
But they don't seem to be too passionate about keeping online gambling safe and fair. By default casino community thinks addressing issues to them is a waste of time and effort. But there were some unverified cases of successful attempts. Despite Curacao online casino market is regulated, practically it lacks proper regulation and control. As a result, operators have a choice of being honest or rogue.
But always keep in mind that not all operators licensed in Curacao are rogues. While some of them can be a complete disaster for winning players, others run honest, fair and responsible business. Unfortunately, bad operators drop a big nasty shadow on decent operators.
How to Validate License Authenticity?
Casino sites usually display their respective license icon in the footer. By clicking on this icon players should be taken to the official validation page with all the information about license holder and the status of the document. Companies each have their own validation sites:
Curacao eGaming – validator.curacao-egaming.com
Antillephone – validator.antillephone.com
Gaming Curacao – gaming-curacao.com/validation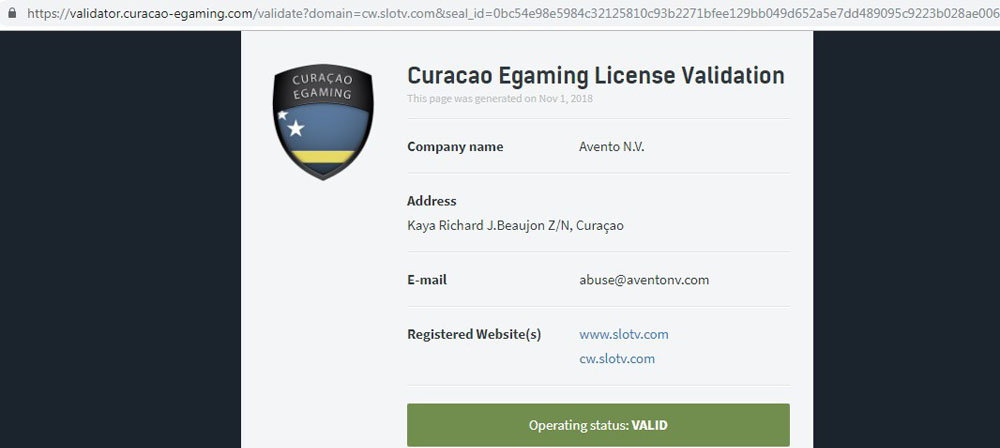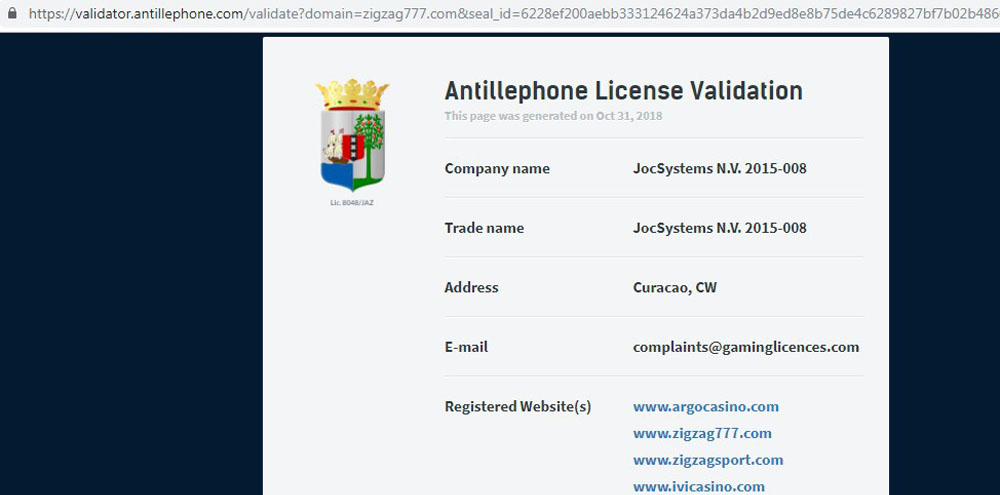 Make sure you check if the site you are redirected to is a legitimate one that belongs to the respective company. Some operators offer fake pages with very similar addresses so that it's easy to cheat unsuspecting players. While for experienced players can easily spot the problem.
5536/JAZ License
This is a special case. There's no way of validating license 5536/JAZ that comes from eManagement N.V. Neither official e-Management site nor operators provide the information on license validation process. This is a rather strange and confusing situation. You can never check if casinos are lying about their license or not. But the good thing is this particular license is one of the least popular.
The difficulty checking the holder of this master license is another suspicious fact. Looks like the company doesn't want to be identified. One of the casino forums suggested that the master license belongs to e-Management. After some digging the information was confirmed.
The company's registration number helped identify who is behind 5536/JAZ license. The search for this number on Curacao Chamber of Commerce and Industry, revealed the company named Atlantic Management B.V. But e-Management N.V. is stated as the company's managing director.

Can You Trust Curacao License?
Some argue that sublicensing done by Curacao master license holders is a scam because the companies aren't allowed to do that. But that isn't true. They can issue sublicenses, but are expected to keep better control over their licensees.
Curacao licensed casinos overall have a bad habit of treating players unfairly and get away with that unless online gambling community itself can affect their decision. One of Curacao eGaming operators was caught offering fake games. The licensor was notified of the incident but failed to take any sensible measure. The casino simply removed fake games and continued to operate.
It's hard to trust those who can cheat and won't be punished once their actions revealed. Jurisdiction that doesn't discourage bad practices cannot build trust and good reputation. But anyway, it's worth to mention once again that there are perfectly of legitimate Curacao casinos that build honest and fair relationships with players. They don't need authorities to oversee their every move and take measures in case of any wrongdoings.