Yggdrasil is about to Revolutionize Table Games World

12 January 2018 at 02:58 PM
0 comments
At the end of the last year Yggdrasil announced of its plans to shake online bingo world. Today the company shared another big news – by the end of this year they'll revolutionize table games. That sounds extra exciting as Yggdrasil is known as a great innovator.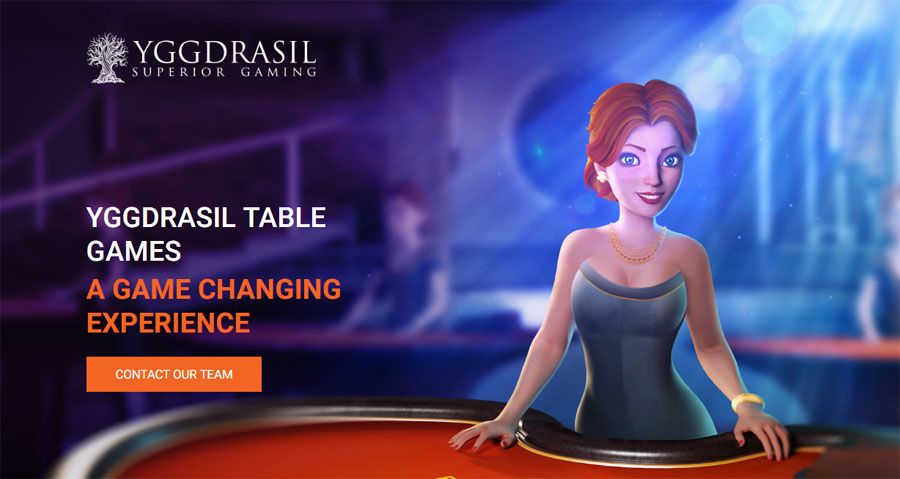 It's not too long before the world will see their first table game. The developer will demonstrate it at ICE Totally Gaming in London. The exhibition takes place in February 6-8 and promises to be very interesting as all major casino software studios bring their best upcoming creations. Yggdrasil will probably be one of the major attractions because it enters quite static area that hasn't seen anything new for quite long.
Based on what is known at the moment, the company is really going to reshape this table games world. They have developed their own REDUX technology that enables them to create 3D casinos and characters. Players will interact with 3D dealers and with each other. There should be a lot of fun as every casino will have a chance of customizing their dealers and casino environment.
Yggdrasil will first launch blackjack games and later will add roulette and baccarat. There will be initially a limited number of gaming sites where players can access Yggdrasil's table games. The rest of the operators will be able to get these innovative games later this year.
Seems like soon there will be much more table games fans, because Yggdrasil won't just make their new creations look and feel great. Casinos will be able to use existing promotional tools to engage players, meaning that there are going to be variety of rewards.
Yggdrasil is a very strong innovator that always keeps its promises and never disappoints. Their recent plans show that the power balance in this industry can shift in the nearest future.