What to Do After You Lost Money at the Casino?

04 May 2019 at 09:58 PM
0 comments
Gambling is fun, but for some it's a source of pain, anger and constant regret. Spending more than you are ok losing is when casino charm starting to fade. Players can lose lots of money and even everything they have, including their job, family and friends. There are a lot of such stories. But what should be done in cases when you have lost money at the casino?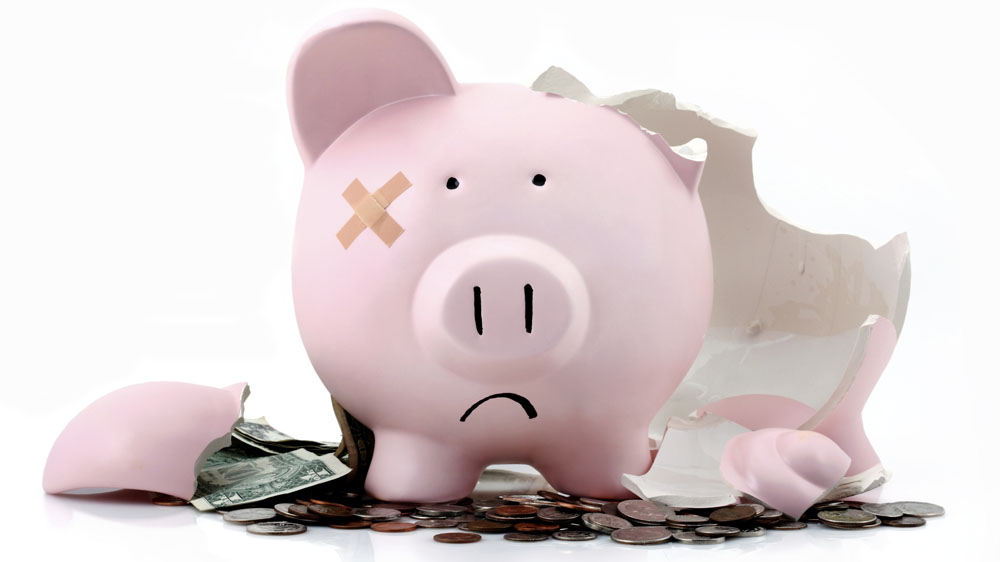 What to Do After You Lost Money to Gambling?
The answer to this question is simple – draw conclusions and think of what went wrong. Perhaps it's not your last time you make the same mistake, therefore, it's important you understand what behavior modifications are required to avoid bad emotions in the future. Players don't necessarily need professional therapists to deal with the situation; some can manage it by themselves.
How to Avoid Losing Big at Casinos?
Online operators offer variety of responsible gambling tools to help players keep their gambling under control. These are required tools at some of the strictest jurisdictions like UK. So, you are sure to have wager, deposit, loss limits and some other responsible gambling tools at UK casinos.
We are only showing casinos that support players fromUnited States of America.
If we have jumped the gun, you can view all online casino
| # | Online casino | AffGambler Rating | Welcome bonus | Reviews | |
| --- | --- | --- | --- | --- | --- |
Sometimes due to some sort of errors players are allowed to exceed their account limits and that's the problem. But if you joined a legitimate, fair casino that is overseen by a strict regulator, everything should be fine. The operator will have to compensate for its failure to protect you, and if it doesn't you can contact regulator and expect fair resolution.
Setting casino account limits to keep your money safe is a great decision. For some players it's hard to completely stop playing, and risk of relapse will be high. Gradually decreasing gambling intensity would be a better option.
Regardless of what some may say, you are capable of changing the situation. Sooner or later players understand that. But there are those who understand that too late, after they have reached rock bottom or prepare to serve their time in prison for stealing to gamble. People of different professions and income levels do steal to fund their gambling. Some steal a few thousand others a few hundred thousand dollars and even millions.
Avoid Losing Money at Casino by Blocking Access
There are players who lost a lot of money to gambling and found solution to this problem by blocking themselves access to casino websites. That helps them deal with the urge to play as they can't visit any casino site. For online punters blocking access wouldn't be difficult. If you feel that you can stop playing casino games completely, it's good to try this method.
One of the options is to buy a subscription to Gamban or other similar services. It doesn't cost a lot and price is reasonable considering how much you can lose if allowed to play. Gamban, for instance, is just €11.99 per year, per device. Problem gamblers in the UK getting help from treatment services funded by BeGambleAware can use Gamban for free.
Gamban isn't the only site blocker, but is believed to be the most effective of them. The problem with this type of software is that sometimes it fails to block certain casino sites or gambling ads. So, you really should choose carefully.
Blocking access to individual operators is also possible. Responsible casinos will all block your account immediately at your request, while bad operators try keeping you from leaving and some even refuse to close player accounts. Keep that in mind and select only legitimate operators with good reputation.
Today it's common for poker and sports betting operators to introduce casino games. If you are perfectly ok with poker or sports betting, but find it hard to keep casino wagering under control, contact customer support and ask them to limit you access to casino part of the site.
Take Time to Draw Conclusions if All Money Is Lost
After everything is lost to gambling, players need to realize what had really happened and why. Many players don't know how much money they lose at casinos since they can't think straight when they play or feel the urge to play. Having no money allows you some time to think. Use it to calculate how much money and time you lost at casinos and what you could do otherwise.
Think of nice overseas trips, better property and lots of other good things you could have. If you think that playing casino games was worth the cost you paid, then you should probably seek professional help. It will be very hard to recover from gambling addiction having this attitude, because you'll find your way around all attempts to restrict access to gambling.
Chances of Losing at Casinos Are Higher Than Chances of Winning
If you plan to play casino games, get ready for some losses. Gambling isn't free and you pay by losing at a casino. Take it or leave it, but losing will always be there. After players go bust it's wrong to believe that a casino should return this money. Casino isn't a bank that accepts deposits and later returns them back with interest on top of the initial amount. Everything players lose at a casino is operator's revenue. You can lose your casino deposits one after another and never have a single decent payout.
There are a lot of sad stories of people feeling devastated after losing all they had to gambling. Some players go even further and lose money they borrowed or stole. Gambling addiction is really dangerous and can make people do bad things.
One gambler who regularly visits Las Vegas said that on their way to Las Vegas all passengers are happy and excited, but on their way back it is usually silent and gloomy. So, don't think you can beat casino. Games were designed to take more money than they give.
Lost Money at Casino. What to Do If You Feel Cheated?
You might think that games aren't random and that's the reason of your losses. This issue is unlikely when playing at licensed casinos, but is possible. Verifying whether casino indeed cheats players or you are wrong about it is easy. You just need to load games and see what servers they are loaded from.
Players often complain about having bad luck at certain legitimate casinos. They therefore rate those operators lower than others and don't recommend playing there. But their bad luck is nothing more than bad luck. They just need to understand how online casino games work. Operators and developers work independently from each other. Studios create games and casinos are there just to let you access those games. Once you push Spin button, results get generated on developer's server. Operators are just middlemen that accept wagers and pay winnings. Operators that offer licensed games can't affect game results.