New Online Casinos. Who Launches Them and Can You Trust Them?

05 July 2020 at 11:19 AM
0 comments
New casino brands get launched on a regular basis. But can you trust them knowing that players can have some unpleasant experience even in older, more reputable casinos? There are different things that can go wrong: operator refuses to withdraw funds, unfair terms and conditions and more bad staff to ruin your gambling experience.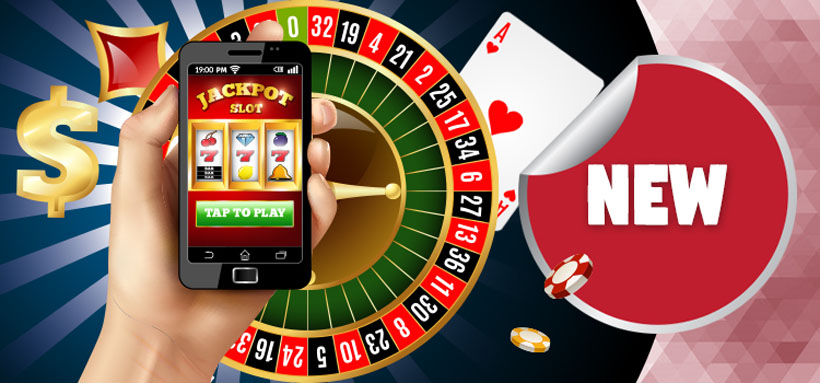 Should You Trust New Operators?
Some of the young operators can be trusted, others not. The challenge is you won't always know the difference between them unless you sign in, deposit and play. Another way is to wait and see when first player reviews appear and casino has built some reputation. But generally, new gambling site almost always means additional risk. Here you can find our casino rating with both new and older operators to choose from.
Whether you can or cannot trust a new brand depends on each particular case. Young gambling sites are often sister projects of existing companies that already have other casino projects. In this case you will need to learn about the company as a whole, not necessarily about each of their brands separately as casinos that belong to the same family follow similar business practices.
If there is no information about recently launched brand and the company that operates it, depositing money there would be taking unjustified risk. This is especially true about Curacao licensed casinos as this jurisdiction doesn't care too much about keeping online gambling safe and fair.
When it comes to new online casinos licensed in reputable jurisdictions like Malta and the UK, the risk of being treated unfairly is much lower. Regulators in these countries have stricter rules and tighter control, and therefore ensure more reliable operators populate their markets.
Another thing you can do is to carefully read casino terms and conditions. There can be some unfair rules that can later cause problems once they are used as legitimate reasons to block your account or cancel your winnings. By reading this document you can learn a lot about casinos.
One of the most common unfair rules Curacao casinos have says that operators don't have responsibility to notify players of changes in their terms and conditions. Imagine some day they decide they have the right to cancel any withdrawal and don't need a legitimate reason for that. And you won't even know about that.
Where Do New Online Casinos Come From?
New Project Launched by Existing Companies
A list of new online casinos usually includes plenty of brands launched by existing companies. These new projects commonly don't differ a lot from their older sister projects, and most often the change is only visual – different site design, slightly different games collection and other small details. Casinos that belong to the same company usually implement the same policies and have the same service quality.
New Sites by New Companies
Occasionally new players enter online casino market, those who have never been there before. Some of those people might have experience working in the industry, but this is their first time running a casino. As they have zero experience, their projects are more likely to fail. But at the same time, their casinos can prove to be a success as well. You just never know.
Rogue Operators
Keep in mind that this industry attracts a lot of rogue people and for them it's very easy to launch a new casino. They don't have to acquire a license; they use fake games and don't bear any risks as they withdraw only when they want to.
Sometimes non casino related streamers launch their own online gambling business. At least they say they promote these rogue casinos as their own. So be careful and don't trust a project simply because you think know a person behind it.
Pros and Cons of New Gambling Sites
The only good thing about young gambling operators is their possible generosity when it comes to bonuses. They are more likely to offers some lucrative promos such as higher limit bonuses or even no deposit sign up promos. But this generosity isn't the case with every new gambling operator, and you should always make sure you know wagering requirements.
The fact that smaller number of players improves the chances of winning casino tournaments is another minor advantage. Tournaments are very popular today and new casinos do offer them as well.
The biggest disadvantage is that you don't know what to expect. People behind a project can be scammers or legit business men. Another thing is the quality of services. Some casinos that have just taken off can experience all sorts of issues from lagging software to inexperienced customer support. Things that experienced providers know how to avoid and fix quickly.
Risks Associated with Playing in a New Casino
Other than the risk of being lured by rogue casinos, there are other risks as well. Online gambling is a very competitive environment, and entering the market today has become easier thanks to Turn-Key and While Label solutions. However, the main challenge for newcomers is to stay afloat as there are many issues new casinos have to deal with.
Even when casinos have good intentions, acquire license and offer good games, new projects aren't usually the best option for players. Casinos can go out of business, declare bankruptcy and that will cause uncertainty. In an unfortunate event when casino goes bust, players can lose their funds.
Player Reviews
It's highly probable, that by the time you'll be looking for some information, a new operator will have few player reviews. But be careful relying on customer reviews as this can be another dirty trick to promote a new brand.
Quite often players would write bad reviews simply because of frustration after losing their deposits. They try to convince everyone that a casino offers rigged games when in fact games are licensed. And operators that have licensed software can never manipulate game results.
Unless you can prove that games aren't loaded from supplier's official servers, all the accusations of rigged results won't be legit. Gambling means taking risks and no one can guarantee certain amount of wins or losses.
Player complaints are another good source of information. You can learn what problems real players face and see how operators deal with them.