Live Casino Blackjack. How and Where to Play It?

14 May 2019 at 12:06 AM
0 comments
Most online casinos have already added live dealer category of games to their collections, and one of the most popular is live casino blackjack. Considering high demand for this product, software developers in cooperation with some casino operators try making it more exciting by adding unique features and implementing innovative solutions.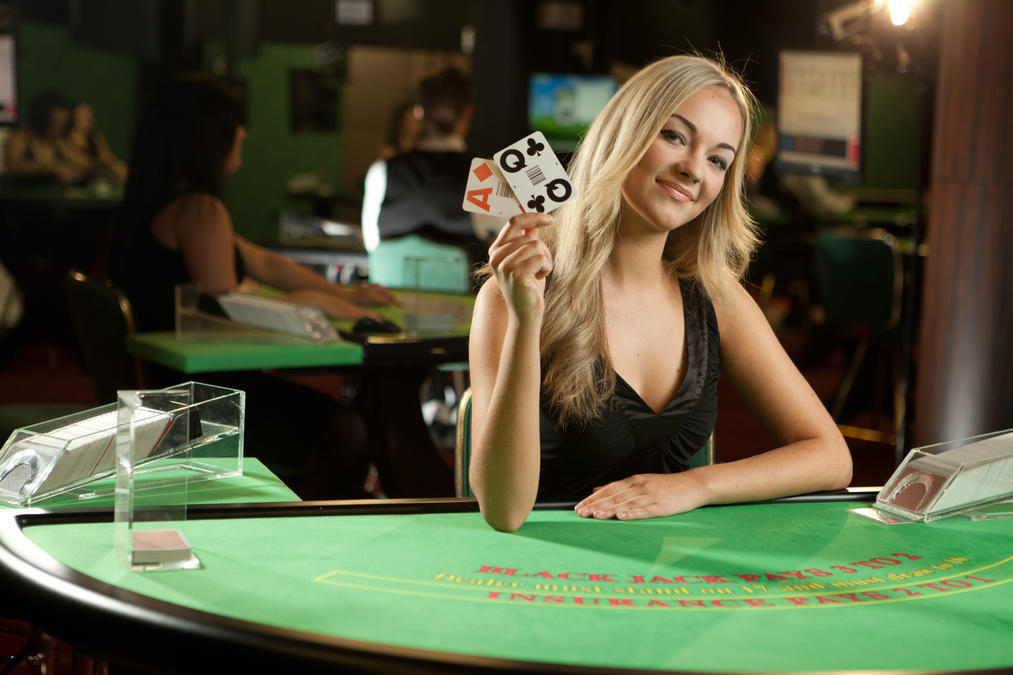 Unlike slot machines, blackjack normally requires someone who would deal cards. Regular online blackjack lack this interaction with another human since there's a special software doing this job. That can make it less appealing for certain players.
That's why it was a great decision to live stream video from the physical studio where real equipment and real dealer are used. Instead of going to a land based casino, you can now just load live casino blackjack anywhere and anytime.
Which Casinos Offer Live Online Blackjack?
Almost every operator that offers live dealer category will have blackjack as well. Along with live roulette, it is one of the most popular live dealer games. To see what casino choices you have, check out our Casino Rating. On that page you'll find variety of filters to help you set casino characteristics you need. You might want to use Software filter and select Evolution Gaming as this is the largest live casino software provider.
We are only showing casinos that support players fromUnited States of America.
If we have jumped the gun, you can view all online casino
How to Play Live Casino Blackjack?
Playing live dealer blackjack isn't any different than playing regular blackjack. Players will be dealt some cards and their goal is to collect more points than a dealer but without exceeding 21. Compared to regular online casino blackjack, the only difference is that there will be a real person dealing cards and all the equipment will be real as well. All the action takes place in specially equipped live casino studios and the video is live streamed to you.
There will be a few control buttons on your screen: place a bet, hit, stand, double, split, etc. Push the buttons just like you would normally do when playing online casino games. Dealers are there not just to deal and shuffle cards, but also to communicate with players. You can use online chat to write. A dealer can see the message on his/her monitor and will reply. By looking at this monitor, dealers also keep track of what players are doing.
Who Can Play Real Dealer Blackjack?
Live dealer blackjack is for everyone who can afford it. It isn't that expensive, but minimum bets are usually $1 or higher, while regular blackjack usually has this value ten times lower. Many players can afford one wager, but blackjack is usually played for much longer, and as the number of rounds increases that's when it gets expensive.
Another thing players need to be aware of is that live dealer blackjack doesn't offer free mode. Novice players might want to start with regular blackjack instead as they will be able to get their first experience for free. Apart from being more expensive, there's nothing more that would stop players from trying it. Anyone can play it since rules are simple and all the processes are intuitive.
What Live Blackjack Versions Can Be Found?
There are lots of choices. Some of them have slight differences from the classic blackjack, while others differ significantly. It's not just about rules, but also about general impression: graphics, side bets, payout coefficients, etc.
Live dealer blackjack isn't the fastest developing casino vertical, but there are quite a lot of innovative ideas software providers introduced lately. One of such solutions is Infinite Blackjack that is available at Evolution Gaming casinos.
This game is unique as it offers unlimited number of seats. Imagine one hundred or one million players sitting at the same table. There's really no limit. However, some won't like the fact, that players all have the same two initial cards. But each player then decides what to do next. Some might choose to stand, hit, double down, etc.
In 2018 Mr Green casino introduced revolutionary live dealer casino product. Together with NetEnt studio, they managed to intertwine 3D and real worlds. They called Live Beyond Live. Players basically enter a 3D casino with real dealers; they see beautiful landscape outside, other people enjoying the place and the rest of a truly immersive surrounding.
NetEnt has also launched Perfect Blackjack, which is another live dealer version of the game. The developer advertises it as a blackjack that helps players learn basic strategy and lowers a house edge to 0.5%. Dealers follow the basic strategy without the need for players to make any decisions.
Some think that this product doesn't contribute to players learning the basic strategy because they aren't explained anything and just watch what dealer is doing. NetEnt lived up to their promise and made Perfect Blackjack a fast game. That's another reasons why it is unlikely players will learn anything since some might be unable to keep up with the pace.
Live casino in general and live blackjack in particular, are developing continuously. There are new solutions being introduced that make the game more exciting. For instance, some studios stream live sport events while you play, and dealers play the role of commentators at the same time. This industry hasn't reached its limits yet, and players can expect many more interesting products to come.