How to Install Online Casino Software and What Are the Benefits?

19 July 2020 at 02:18 AM
0 comments
Installing casino used to be a widespread practice for online gamblers. This was their only choice back when the industry was in its infancy. But then everything changed. With the introduction of instant play gamblers got the option of launching games directly in browsers, which proved to be very popular. However, there are still some operators offering downloadable casinos.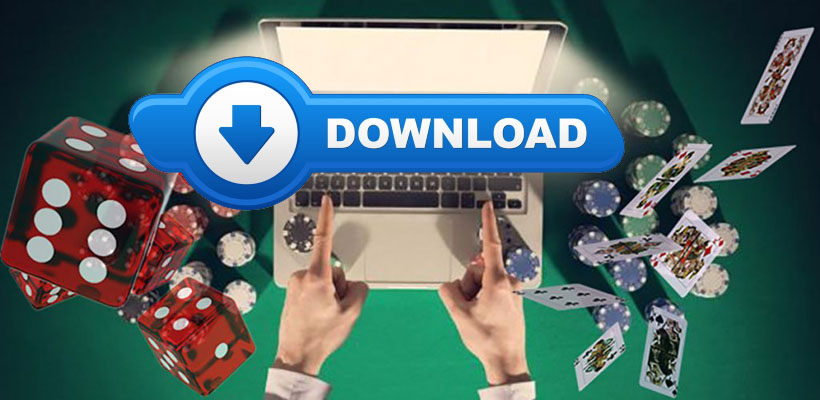 What Casinos Offer Downloadable Software?
Operators targeting unregulated markets are most likely to offer this option as they use it to help players bypass blocked gambling sites. You should pay attention to older and bigger brands as they have resources to provide extra solutions for hassle free access to their websites.
Online casinos legally operating in regulated jurisdictions have no reasons to spend money developing and then maintain extra software. This would be waste of resources as they get no additional benefits from that. Most players enjoy instant play and have no issues accessing casino websites.
Why Players Install Casino Software on Their Computers?
When players first have got the choice between downloadable software and instant play, the former option had one crucial advantage. Installing casino on a computer used to be equivalent of higher quality games at that time. To reduce lagging, developers had to lower game quality played in browsers.
But as technologies advanced the quality wasn't the issue anymore. And after online casino industry massively adopted new cross-platform HTLM5 format, there wasn't any place left for downloadable solutions. High quality gaming content became available in browsers and on both desktop and mobile devices.
Quite rapidly the dominance of installable casino applications was over. Today the only benefit of having this solution to operators is enabling players to bypass ISP blocking of casino websites.
How to Install Casino Software?
This process is simple and intuitive. Operators have no interest in making it sophisticated for users. Customers will have a link to the file they need to download and install. In a few minutes they should have everything set up. The whole process is similar to installing any other software.
After installing a program, just launch it and it's ready to be used. Don't expect anything unusual. It doesn't matter if you do or don't have any experience playing casino online, you'll still manage to navigate and figure everything out.
Sometimes operators offer special mobile casino applications along with downloadable computer software. The process of installing them is similarly simple, intuitive and most probably familiar to majority of users. Access casino website on your mobile device, find a download link and follow instructions. Some casinos offer QR codes to scan and get that download link.
To launch some of the old casino games players need to have Flash Player installed. But this is the case only when pretty old and unpopular games are concerned as developers have already released HTML5 versions of their old hits. Keep in mind that after December 31 2020 Adobe will no longer issue any updates to this software that are crucial for safety.
Instant Play Casinos
Instant play casinos have taken the online gambling by storm and squeezed downloadable solutions out of the market. Now it's essential that operators have instant play games, and installable software is optional.
All gambling content developers use HTML5 format and that eliminates the need for any applications. Hundreds of slots, table and card games, live dealer games – everything gamblers might want is available for play directly on a casino site. The same goes to registration, depositing, withdrawing and all other features.
Today, apart from bypassing ISP blocking of casino sites, there's just one other benefit of having downloadable software, which is virtual reality. But this format isn't widespread in gambling and is in the development stage. Moreover, there are no indicators showing that much progress is made so far.
Virtual Reality
Today installing casino software is required if you want to play virtual reality games. SlotsMillion operator has a separate VR category of games you can enjoy even without any goggles. But to do that, you'll need a special application installed on your computer. That will enable you to walk through virtual reality casino halls, see other players and place bets.
Future VR solutions can be instant play as well, but this sector is quite slow on developments. NetEnt was intended to launch first instant play VR slot, but in the end the project was cancelled.