How Players Cheat Online Casinos

08 May 2020 at 07:05 AM
0 comments
For some cheating casino can be tempting as they see possible ways to get extra benefit. Why play by rules when breaking them can increases their chances of profiting? But this isn't the most rational thinking. There are many people that try cheating casinos, and operators know how to detect and deal with them. Here we describe variety of methods players use to cheat and reasons why you shouldn't do that.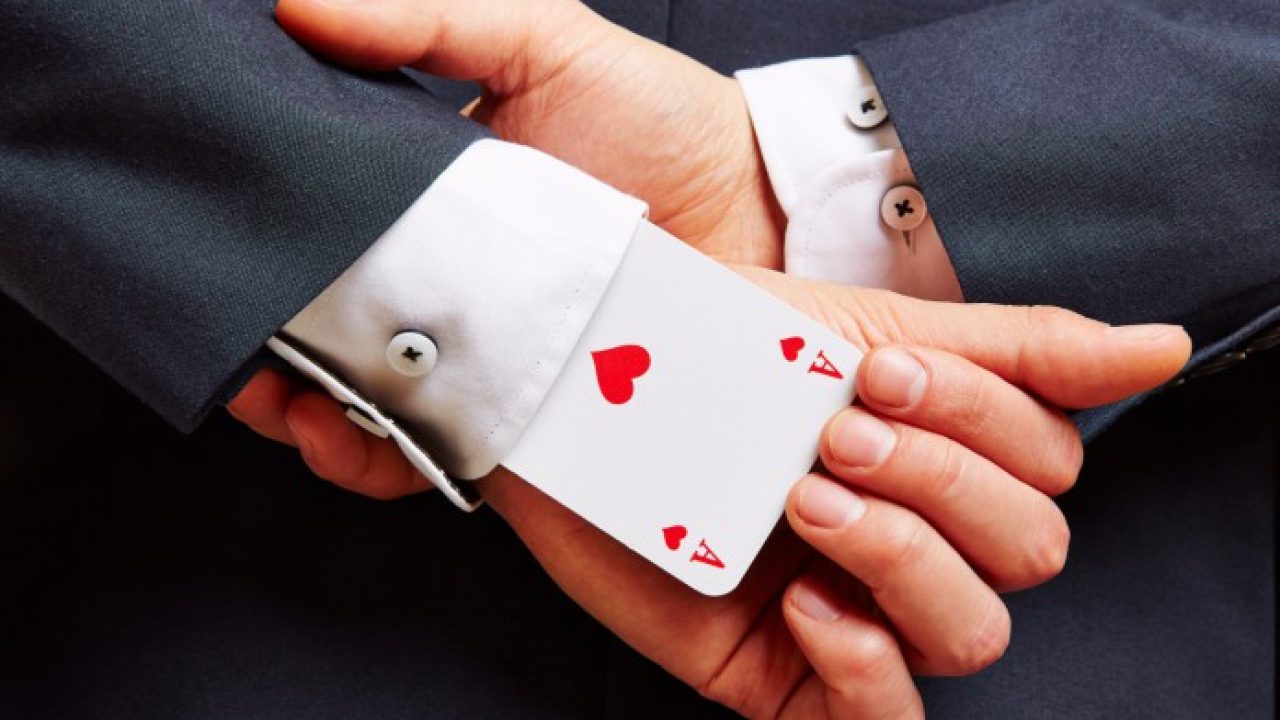 Can Players Really Cheat Online Casino?
There's no doubt players have ways to cheat casinos. But you might be surprised to know that operators have effective tools to prevent that, and many of those attempts fail. The most popular option is bonus abuse. If you pay attention to player complaints you'll find out that bonus abuse is one of the most common reasons of withdrawals being cancelled and accounts blocked. That confirms the fact that over years casinos have learned to detect abusers.
Players can sometimes be very convincing when describing their problem. Some act angry while others make you feel pity for them. Some players just make an initial attempt to dispute operator's decision to cancel their withdrawals and once facts are presented they disappear. After operators catch players red handed, punishment is usually inevitable.
Popular Ways to Cheat Online Casino
Multiple Accounts
As mentioned above, bonus abuse is the most common practice, and for that reason players create multiple accounts. This way they can get the same bonus numerous times. These are usually welcome promo packages as they are traditionally more lucrative than other bonuses.
Amateur abusers use VPN and other methods to hide and change their IP. They register accounts in their family and friends' names or create fake IDs. Professionals take it to the next level. They do something casual players won't do. Use stolen IDs, hire poor people and use their IDs to verify accounts and get advantage of lucrative casino bonuses. The scale of their operation can be massive and they brag that they know how to stay under casinos' radar.
Everything they do is calculated and mathematically justified. But this involves a full scale operation and dedication to a sort of criminal activity. You definitely don't want to get involved in that.
Registering more than one account is prohibited at any online casino. But some players can't resist the temptation. There are probably operators that are happy to have them as they can legitimately block their accounts any time. As long as players lose money, operators don't step in, but after they win and request a withdrawal, accounts get blocked.
Other Type of Bonus Abuse
There are players who look for some loopholes that will allow them benefit from bonuses. They don't cheat online casinos by creating multiple accounts, but play certain games or collude with others. One of the known methods is to play slots like Castle Builder while wagering bonuses. Bonus credits help reach higher levels within the game, so that once bonus money is gone they can enjoy bigger real money payouts. But implementation of this strategy is very limited as most online casinos prohibit this game when bonus wagering takes place.
This is just one example and there are more of them. It's a constant process of adjusting to new situations because once casinos realize that players get extra advantage, they introduce new rules to prevent that.
Sometimes players collude and, for instance, play the same roulette game. One places wagers on red and the other on black. Unless a roulette ball hits zero, one of them always wins and by utilizing bonuses together they can benefit under certain conditions. The problem is this type of behavior is very easy to spot and collusion is prohibited.
Requesting Chargeback
Chargeback is another popular way of cheating online casinos. Usually it involves using credit cards. Players make deposits, lose money and then contact their bank claiming they didn't authorize transactions. Then bank returns the money and casinos are left with nothing.
This method doesn't require lots of expertise and effort and as a result is probably exploited a lot. This is especially true for grey market casinos as they accept players they aren't supposed to accept and therefore can't dispute chargebacks.
Credit cards are considered to be the most effective when cheating online casinos. Debit card users will have a hard time proving they aren't responsible for casino deposits. While credit card payments are basically the money borrowed from banks and banks will want their money back if there's a potential problem with repayment.
However, if a full scale investigation to be conducted, casinos can easily prove that players cheated. Operators can submit necessary information and in case the truth is revealed, players will later have problems when they want to use bank or online casino services.
It is believed that online casinos share information about rogue players with each other. That's why by breaking rules at one casino, you can later find out that you are banned from those you never dealt with. The same is true with banks. The information about your attempted fraud will spread.
Why You Shouldn't Break Casino Rules?
Cheating online casinos is possible, but it isn't for anyone. You should always remember that you deal with a company that is prepared to fight off any attempts to harm their business and breaking rules is exactly what it means for them. Cheating an online casino can seem like an innocent mischief as players don't usually get prosecuted by government authorities. But this is nasty anyway.
Online gambling has been dealing with this issue for years and they have expertise and necessary tools to discourage players from cheating. Technology they use is constantly evolving and some of the methods are as simple as collecting information about player's email. Lots of things can reveal player intentions.
Players Get Fooled When Trying to Cheat Casinos
There are people trying to talk players into cheating online casinos. For a certain price they are ready to reveal secret methods they use to get rich. Players are offered to hack games, use magical winning systems or exploit mysterious casino software glitches.
Some of these "experts" specialize on rogue online casinos. They say that rogue casinos are vulnerable to certain tricks and convince that there's nothing bad in cheating them as they are criminals. People are told they can invest little money and turn them into thousands in a matter of minutes. This old trick works all the time as there are still many naïve people.
Don't attempt to cheat online casinos as you can get into trouble. What you can do is enjoy gambling with clear conscience and play responsibly.