First Lightning Link Lounge Launched in Mexico

18 April 2018 at 12:34 AM
0 comments
Three years ago Aristocrat launched their Lightning Link slot machine with four game themes and several denominations players could choose from. This game was a success at land based casinos, and demand for this game is still high.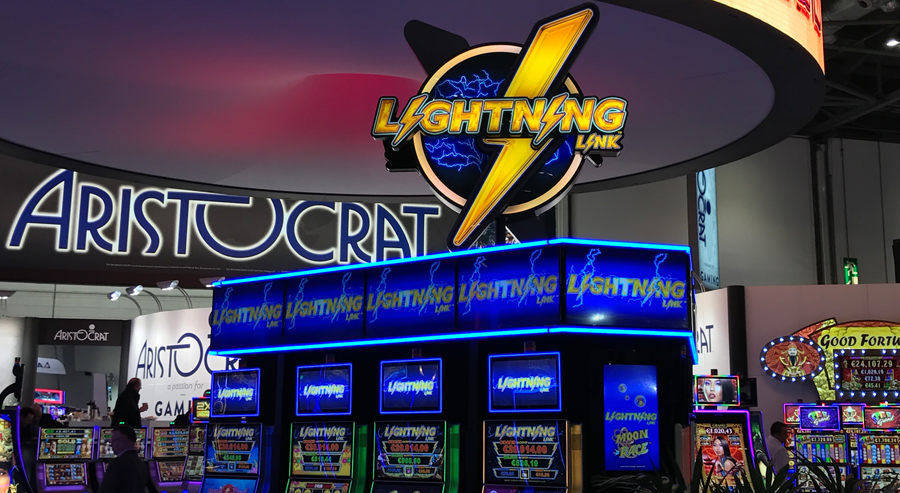 Even though the game was introduced in 2015, casinos keep installing additional slot machines. This February Silverston Casino Hotel announced the creation of Lightning Link Lounge to satisfy increasing demand for this game. A few days ago this Aristocrat game made headlines again, this time in Latin America.  PlayCity Casino Andares in Mexico launched Lightning Link Lounge.
PlayCity now has a special area filled exclusively with Lightning Link slots. There are 32 slot cabinets that share progressive jackpot. One of the greatest things about this gaming machine is that regardless of the denomination players select, progressive jackpot won't change. So, you can choose to place minimum bets and still hit the jackpot.
Aristocrat has entered Mexican market long ago. In 2010 the developer celebrated the opening of their office in Mexico City with the goal to take a firm grip on this market. As a result, Aristocrat games can often be found at casinos in this country. But this is the first Lightning Link Lounge in Mexico.
The lounge was launched in the city of Guadalajara. PlayCity has multiple casino venues across Mexico and the company plans to get 250 more Lightning Link slots for their other rooms. Casino representative said that Lightning Link was the best product last year and it appealed to all types of players.