Engaging and Long Awaited Claws vs Paws by Playson is Finally Live

23 March 2018 at 01:35 AM
0 comments
Claws vs Paws is an amazing new video slot by Playson. Cat and Dog in this game live across the street. The former is a robber and the later guards the bank. Will the skillful and sly robber outsmart loyal watchdog and steel cash? That's what you are going to find out.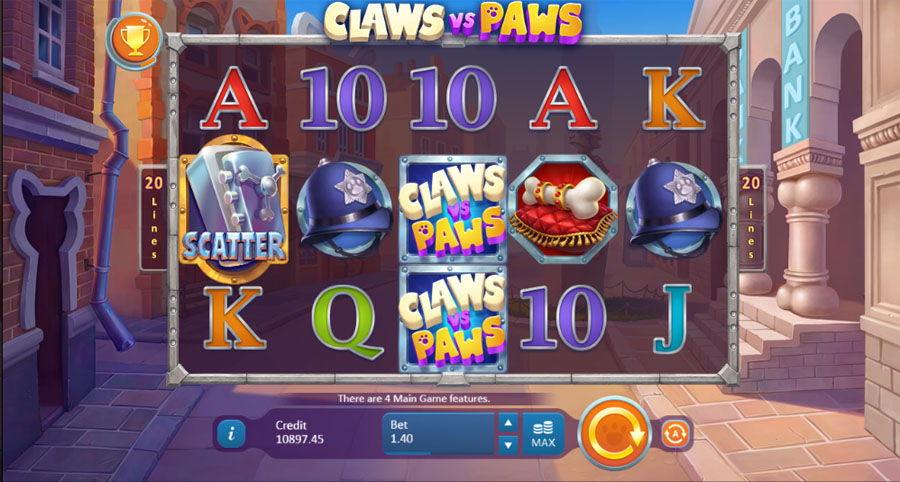 Engaging story line isn't the only attraction of this slot. It is beautifully designed and has outstanding visuals. But what's even more exciting is the amount of bonus features Claws vs Paws title offers. There are three free spins modes and four main game features. That should be enough to entertain you and earn you some nice payouts.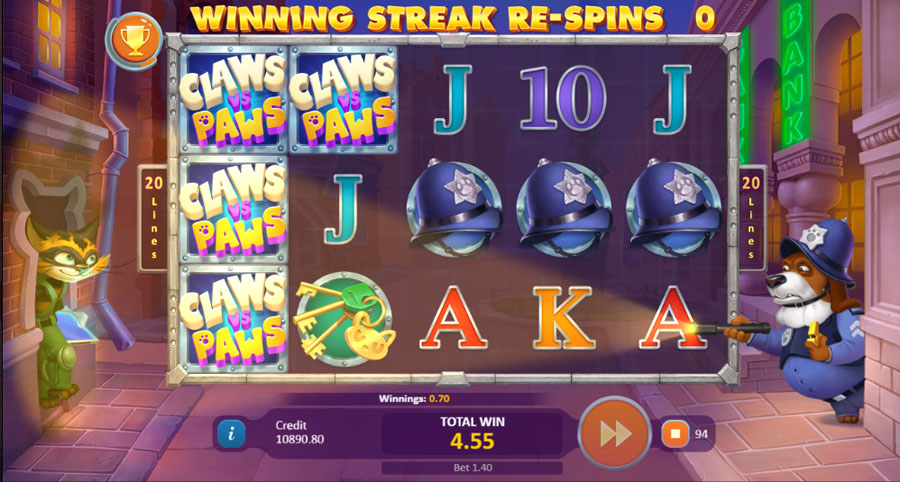 Before we'll talk about features in more details, there's something we would like to mention. At the top left corner of the screen you'll see a Golden Trophy button. Click on it to enter your Achievements page. There you'll see how many tokens you've collected and how you can use them. Tokens land on the reels and are used to trigger Prize Wheel or upgrade it. This wheel can win you multipliers or the entry to one of the Free Spin bonus rounds.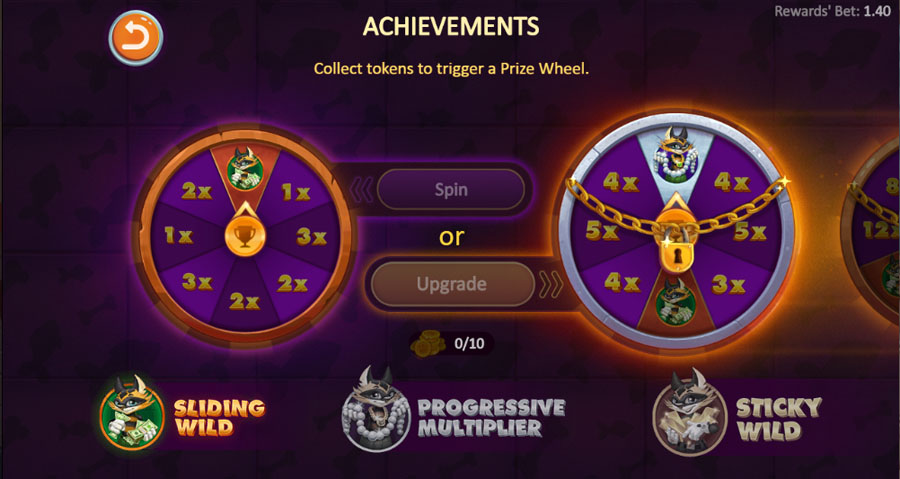 All of the main game features get triggered randomly. When Top Symbols Re-Spins is activated, you have 3 re-spins with all low paying symbols removed from the reels. This usually results in quite significant wins. Winning Streak Re-Spins is when Cat is trying to break the bank security system. While this furry operates his device, players get re-spins with guaranteed wins. These two are the most frequently triggered features.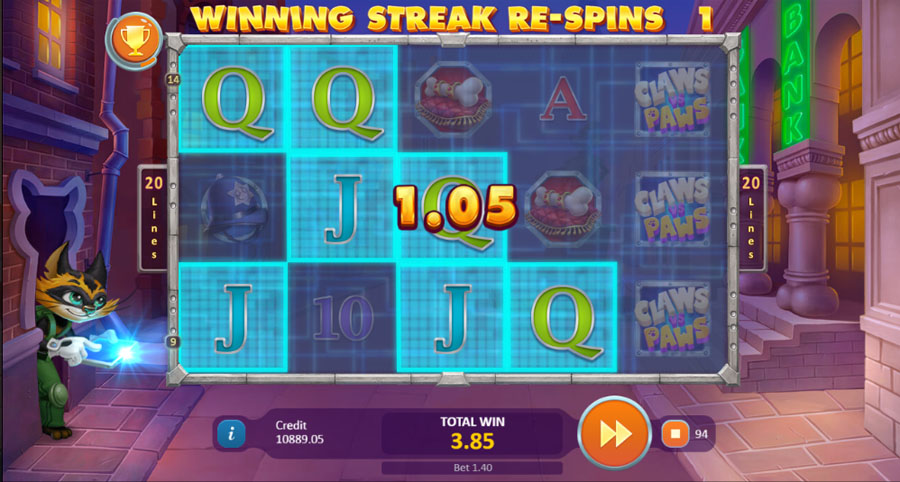 When Big Win Hacking is activated, you'll have symbols substituted to form a high paying combination. Scatter Nudge is a very useful feature that helps land three scatters to enter free spins. Fifth reel will move up or down if that will help you get third scatter.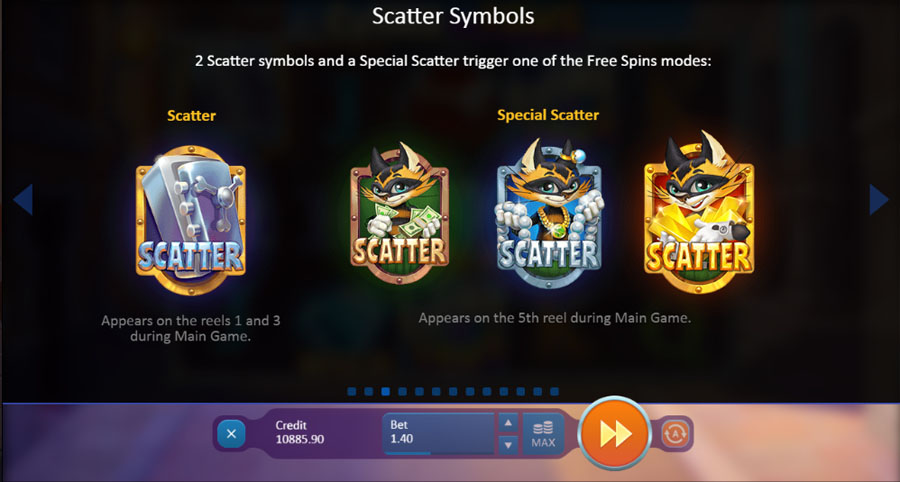 Claws vs Paws slot has one regular and three special scatters. Regular scatters appear only on reels 1 and 3. Special scatters land on reel 5 and determine which of the bonus modes gets activated.
Sliding Wild Free Spins – up to 3 Sliding Wilds appear on the reels on every spin and slide down as reels spin.
Progressive Multiplier Free Spins – multipliers can grow up to x5 if you have Decryptor symbol. After each Alarm symbol multipliers decrease to x1. If three Alarms are collected, the round is over. Decryptor and Alarm symbols appear on the fifth reel.
Sticky Wild Free Spins – Cat awards Sticky Wilds during every spin and Dog removes them. The number of spins with Sticky Wilds isn't specified and will always change.
This is a wonderful 20 payline slot machine we've long been waiting for. Playson announced that they are working on a Dogs vs Cats slot title on January 5, and just a few days ago it was finally launched.