All About Online Casinos. How Do Operators and Casino Games Work?

22 April 2019 at 03:43 PM
0 comments
Casino players should know some important facts about the online gambling industry in general and operators they select in particular. This knowledge will help them to have a more accurate picture of what online casinos are, what to expect from them and how to make smart choices.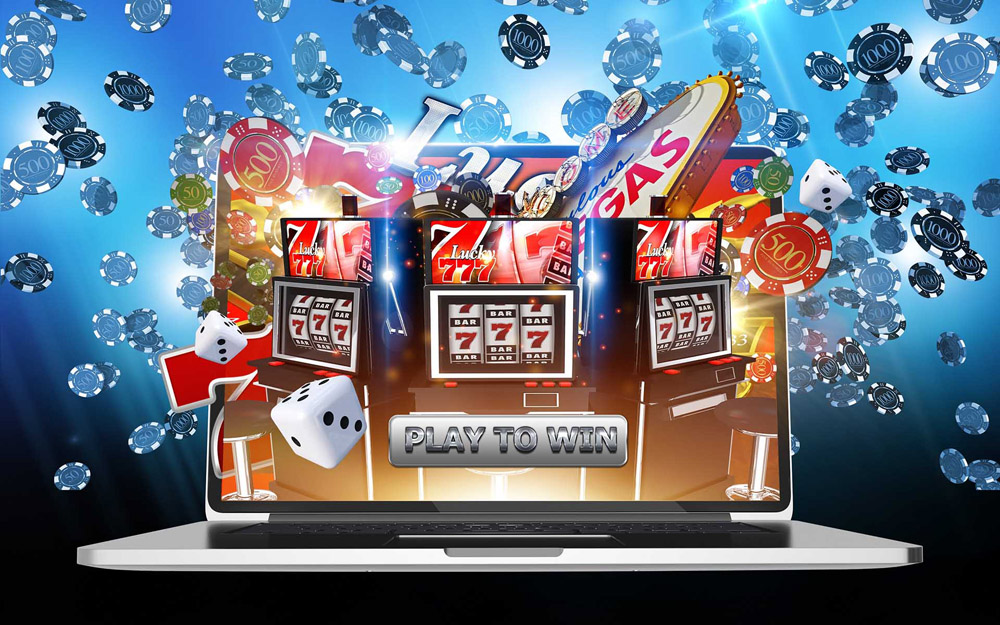 How to Start Playing at Online Casino?
Gambling is there to have fun and not for any other reason. But you first need to decide where to play, and that's a serious question. There are thousands of options and it would be really hard for inexperienced players to make a choice. Take that seriously as you don't want bad choices to haunt you later on when you won't be able to withdraw money or will have other problems.
Start with carefully selecting a casino, and for that you can use our Casino Rating. Then sign up and make a deposit to start placing real wagers. All the processes are intuitive and even novice players will know what to do. But if you need help, customer support should take care of you. Most of the casinos offer 24/7 online chat support.
After you select a casino, don't upload money right away. Take some time to try games for free. Anyone can access practice mode, even if they aren't registered with the operator. You just need to visit casino website, select a game that draws your attention and choose practice mode. All, except for live dealer games, can be played for free.
All About Selecting the Right Online Casino
First thing players pay attention to is a website design. But it would be wrong to evaluate casino operators based on how they look. The most important thing is how well a casino is managed. Today it isn't hard to get into this industry. You just need money and everything else can be bought. There are white label or turnkey solutions that will set your project up and running in no time. As there are no serious barriers to enter the industry, there are many operators offering low quality services.
To make the right choice, players need to consider many more factors than just visual appeal. The most important are casino license, operator's reputation, player reviews and complaints, and how casino is responding to these reviews and complaints.
It's also required operators have good customer service and fair casino terms and conditions. All of that is very important. At the same time, fun side of playing casino games and convenience should be considered as well. Check the selection of games, bonuses, payment methods, currencies, loyalty program, etc.
We take into account all of these factors. To calculate Casino Rating, we input these data, and a special algorithm automatically calculates the value. Therefore, it's not a subjective judgment of one or several people, but purely objective and based on existing data. That makes the results as accurate as possible.
We are only showing casinos that support players fromUnited States of America.
If we have jumped the gun, you can view all online casino
All online casinos have to have at least one license. Even if it's not allowed to provide online casino services where you reside, casinos that target your country should have a license. They will just acquire it in foreign jurisdictions. These jurisdictions are different and their value is different. Out of three most popular, Curacao is the least reputable as it isn't well regulated and monitored. Malta is considered to be trustworthy and UK is the best of the three.
All About Withdrawing Money From Online Casinos
The main problem that online casino players face is operator's refusal to pay. It's a quite widespread problem you should be aware of. There are always a lot of disputes involving withdrawals. Some eventually get resolved and some don't. Many punters share their bad experience online, so you have probably read about it.
Of course, many complaints come from players that deliberately abuse casino rules. But the truth is some honest players also have problems withdrawing money. That's why it's so important you make weighted decisions.
There's the possibility you break casino rules unintentionally. This often is the result of not reading casino terms and conditions. Players don't usually read this document and just agree to whatever is written there. It's a long and boring read, but it's important to know what terms you are accepting.
Verification. To smoothly withdraw money from legitimate casinos, it's enough to follow casino rules and verify your account. Verification would require your ID and the proof of your address. Some operators additionally want verification of the payment method, others can ask for a photo of you holding a piece of paper with a certain phrase written on it. It can sound crazy, but casinos do ask for that.
There were cases of casinos requesting skype verification from big winners. If you aren't ready for that, make sure to read casino terms and conditions. Or ask customer support what documents you need to submit to verify your account.
All About Online Casino Bonuses
It's very tempting to accept whatever offers casinos might have. But keep in mind that casino bonuses are often the cause of disputes. They are very easy to get, you just need to sign up and in some cases make a deposit. But what novice players are missing is that bonuses must be wagered, at least most of the times. There are lots of different requirements before bonus credits turn into withdrawable cash. Therefore, you should never accept any casino gifts without checking bonus terms and conditions first.
When First Online Casinos Were Established?
The history of online casino began when Microgaming introduced first software in 1994. Their platform was used to create the first online casino in the world. Unlike today, this developer was the only one to shape the industry. Along with a small company ensuring safe online transactions, Microgaming was able to make history.
Very quickly this newborn industry gained extreme popularity. You just need to look at the number of registered casino websites to understand the magnitude. In 1996 there were just 15 casino websites registered, but in 1997 their number increased to 200. The next year the industry generated more than $830 million revenue. Today it's hard to believe that just over two decades ago there were only 15 online casinos.
All About Online Casino Games
There are different types of games. Slot machines, roulette and blackjack are the most popular of them. Casinos offer hundreds and even thousands of slots. But you need to know one important thing about them. The same slot can have different return to player (RTP) at different casinos. It's not always the case, but it happens. This is a legitimate practice. Some developers provide several certified versions of a slot for operators to choose from.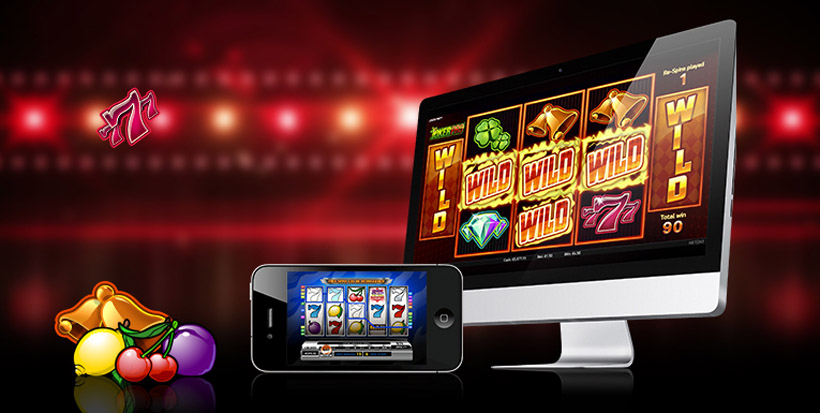 Casino games are developed by special studios. There are so many of them today, but the most reputable are Microgaming and NetEnt. These are two giants that have many years of experience and excellent reputation. Play'n GO, Yggdrasil, Big Time Gaming, Quickspin and some others are younger and smaller, but well established companies.
Casino Developers Caught Cheating
Not all developers are responsible and run their business fairly. There are studios that have done some bad things. Once popular casino software provider, Sheriff Gaming, is famous for cheating players. The owners of the company were charged with illegal gambling, money laundering and tax evasion. According to one of their software engineers, progressive jackpots were paid only to friends and family members of the Sheriff Gaming owners. In rare events when jackpots were hit by regular people, players weren't paid the money.
After years of litigation, the Dutch court sentenced former Sheriff Gaming owners to different prison terms varying from 15 months to 2 years. Some of their relatives were also sent to prison.
GameArt is another developer with some illegal practice registered. RTP of their demo games was much higher than RTP of their real money mode. After this issue was brought to light, the company confessed of wrongdoing and promised to fix it.
Pragmatic Play can't be called a studio with perfect reputation either. There are multiple proofs that this is just a new name for TopGame, the provider famous for its progressive jackpots that couldn't be won. Progressive slots had wild symbols missing on two of reels. That wouldn't be such a big deal, but players were required to collect wilds on all five reels to hit the jackpot. So this, basically, made it impossible for anyone to get progressive prize pool.
TopGame said that two reels indeed didn't have wilds, but that wasn't intentionally. The company claimed it was an accident and everything was fixed later. However, their jackpots were never won anyway. When TopGame was officially closed, they kept all progressive jackpot money for themselves. That's despite the fact that this was players' money.
The above mentioned cases show why you need to pay attention to the developer of the games you choose.
The Truth About Online Casinos
When it comes to legitimate online casinos, everything is fair. We aren't talking about rogue blacklisted operators that use fake software, don't have a license and don't pay out money.
First of all, players should understand how everything works. Casinos have their website that gives players access to games. But these games are basically played on the developers' servers. That's where game results are generated when you make a bet and spin reels. Therefore, when operators offer original games, they can't be blamed for someone's losing streak. It's a pure luck.
All online casino games have random number generators that determine results of each spin. But RNG doesn't generate completely random results, and certain patterns can be identified. However, it would be impossible for regular players to do that.