How to Win the Jackpot on Online Slots without Going Bust?

23 August 2020 at 11:42 AM
0 comments
Progressive jackpots can pay massive wins, some of them millions of dollars. But slot machines offering them are usually not the most lucrative ones as jackpot grow by paying less in the main game. However, lots of players still go after those big and sometimes cosmic amounts, and they need to know how to win the jackpot.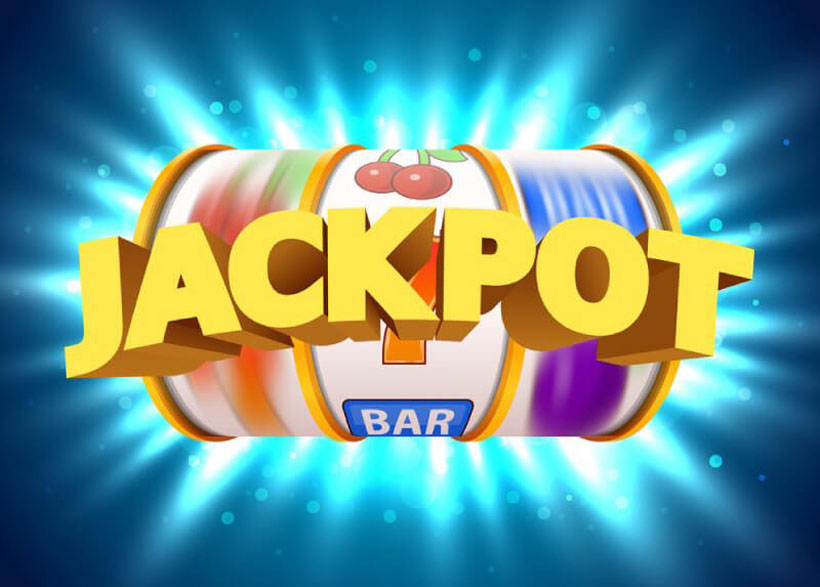 How Do Jackpots Increase?
The main source of money is usually player wagers. Typically, a small share of a bet goes to the special pot. But some slots offer different options, when gamblers are offered to place a side bet to qualify for a standalone jackpot. Dollar Ball presented by Playtech is one of the examples.
Dollar Ball is similar to a lottery game and it costs one dollar to play. Each time players activate this feature, they get five numbers. Depending on how many numbers match the draw, gamblers get paid a share of progressive jackpot or a fixed prize.
How to Win a Jackpot without Going Bust?
Chasing a jackpot can take a very long time, and it's better to get prepared for that. You need to know your limits and calculate if you can afford it. Set a time frame, spending limits and follow that plan. For instance, $100 a day/week/month for a few months. It's possible to hit a grand prize in a matter of several spins, but generally it requires much more time and money.
Think about how much this challenge will cost you and set your personal limits to keep gambling under control. It can be any amount as long as it won't hurt you financially. The main focus should be on avoiding overspending. Keep the limits real.
Small bets can land you a nice jackpot, but usually those who risk bigger amounts have greater chances of winning. This is simply how games are programmed. Keep in mind that there can be a minimum bet requirement to qualify for a main prize.
If you have a pretty tight budget, but still would like to experience the joy of hitting a jackpot, you can target smaller prize pools as they are easier to hit. When there are millions of dollars at stake, it would be really hard to collect the main prize as so many gamblers join the chase.
Should You Choose "Hot" Jackpot Slots?
It's hard to say exactly if the theory of hot and cold slots actually works. From one side, the chances of winning should remain the same regardless of how big the jackpot grows and how long it keeps growing. There should be a random number generator that doesn't take into account previous events, meaning slots don't care whether the jackpot was hit a day, a week or a year ago.
But from the other side, there's the interview with a programmer who says the opposite. The interview was published by a quite well known and respectable resource Big Win Board. The programmer remained anonymous, but he supposedly works for a big online casino games developer.
In his interview he says about the chances of hitting a jackpot being different and change in response to the growing prize amount. According to him, after passing certain prize limit the chances increase. Then come other limits with chances of winning growing again and again until the winner is determined.
Let's suppose that a preset minimum jackpot level is $10,000. Developer sets a $100,000 limit, and up until this amount gets reached the chances of hitting the jackpot are 1 in 10,000. After that the probability increases to 1 in 1,000. Once the amount reaches $200,000 the chances are 1 in 100, then they become 1 in 10 and so on. This is just an example of how this method might work. That's the way slot suppliers can control how big jackpots they want to see most of the times.
Unfortunately, we don't know what company this programmer works for and whether this is a standard practice or an exception. But at least this means that "hot slot" is a real thing.
Must Drop Jackpots by Red Tiger Gaming
Red Tiger was the first online slot developer to introduce guaranteed progressive jackpots dubbed Must Drop. There are three types of Must Drop jackpots with guaranteed drop once certain time or amount limits get reached. The principle used here is similar to what the programmer described in the interview with Big Win Board.
In case all progressive jackpots have similar settings, then it's always better to wait before the jackpot grows bigger and only then enter the chase. But that won't necessarily work as there are a lot of examples of progressive jackpots being hit almost immediately after the last hit.