10 Most Exciting High Roller Stories
19 August 2017 at 05:58 PM
In any casino, both live and online, the bulk of players are those who play at low bets. Some come to the casino for free drinks or just to spend some time, others hunt for bonuses.
Of course, all players make profits for casino, without exceptions, but the main income casino receives from those who are ready to play with really big amounts of money.
These are high rollers who play at bets of tens and hundreds of thousands of dollars, or so-called "whales" (probably similar to "fish", or, actually, "big fish"), as they are called in Las Vegas and Atlantic City. We can call them super high rollers. These are successful people in business, ready to play tens of millions. I don't need to say, what tricks the casino is ready to use to lure such players, especially in modern conditions of severe competition. Even Free flights, accommodation, tickets for shows and sports events, anything to make the player at high bets spent more time in the casino. In this article I will tell you ten most striking stories of high rollers, which are known to a wide audience.
Akiro Kashiwagi
Akiro Kashiwagi is a mysterious tycoon from Japan, who is said to have been closely associated with the Yakuza. At the same time, he was one of the biggest players against casinos in history. Akiro used nickname The Warrior and usually played at a bet of $200,000 per hand in blackjack and baccarat. Baccarat, by the way, is the most popular game among high rollers, both in America and in the Old World. But let's return to our Japanese.
Kashiwagi served as a prototype of the K.K. Ichikawa character in the legendary movie "Casino" with Robert De Niro. The basis for the story described in the film was the real situation, and the second side was just an odious millionaire at that time, and now a president of the United States, Donald Trump.
Akiro Kashiwaghi won $6,000,000 in a casino owned by Trump in two days and was about to leave the US. Trump, however, did not want to part with the money and offered the Japanese a deal, according to which Kashiwagi had to play $12,000,000 and either double them or lose. Kashiwagi then lost $10,000,000 and flew to Japan, together with just two chips of $1,000,000 each.
It should be understood that the game at such bets, especially at that time, was often played on credit, and the calculation was made by bank transfers. After these events, a series of lawsuits followed. Trump insisted that Kashiwagi should pay him $ 10,000,000 and return the chips, while the Japanese insisted that the deal was not completed and he would continue the game when he returned to Vegas.
Akiro Kashiwagi owed in total about $15,000,000 to various casinos. We will never know if Akiro Kashiwagi really intended to return to Vegas and complete the bet with Donald Trump, because the life of the Japanese was interrupted quite unexpectedly. In 1992, he was literally cut into pieces in his own house. Police experts counted 150 stabs on the player's body made with a samurai sword. The killer was never caught, and therefore it forever remains a mystery, whether the large debts served as the cause of this brutal massacre.
Phil Ivey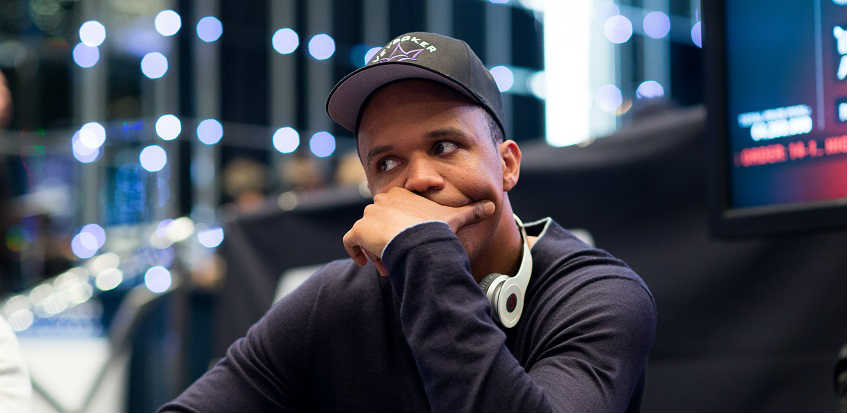 Phil Ivey is known as one of the best poker players in history, if not the best at all. But if in poker, as you know, a lot depends on the player's skills, Ivy likes to also experience good luck in those games where you only have to rely on your luck. Of course, there are famous stories when Phil played against the casino with a margin on his side, but more often it's just gambling. Especially Mr. Ivey prefers craps, and his legendary "fortress tour" went down in history when he flew to five casinos in different parts of the world in a private jet, and played by $ 100,000 for every throw at every casino.
Ivey is a unique player, both in poker and against casinos. It is widely known that losing one or two buy-ins at expensive poker tables, Ivy gets up from the table and does not return to the game until at least the next evening. We can only guess about the reasons of such manner of playing, what is it, a belief in luck or the fight against tilt, but the fact remains.
Ivy plays against the casino the same way. He can go to the baccarat table, make one bet of $100,000 and immediately leave, after losing money. And in the case of a win, he can stay at the table and develop his success, ending in profit of several million. Well, let's go back to the already mentioned game against the casino with a margin.
In 2012, Phil Ivey won about $ 12,000,000 at the Crockford casino in London, playing baccarat with his girlfriend (and in the opinion of the English court – the accomplice) Chen Yin Sun. By the way, it happened soon after Ivey won $ 9,600,000 in the Borgata casino in Atlantic City playing the same game.
So Brits refused to pay, saying that Ivy used the technique of reading card backs, and could predict every subsequent card that was issued by dealer. The charge is strange, because these cards Phil did not bring himself, these were cards of the casino, and when playing baccarat, the player does not touch cards at all. Nevertheless, the court took the casino's side, and Ivey was denied to get his winnings.
During the trial he admitted that he used such a technique, but claimed that he could lose as well, because he had an advantage of only a couple of percent. At the court session Ivey said the following: "We won significant amounts of money in the US and Australia using this technique, but also lost a lot when the technique was wrong, or when the casino used effective methods of protection.
Every time we resorted to the technique of sorting cards, I thought that me and Kelly [that's how he calls Chen Yin Sun] play fair, I did not even think that this strategy could be considered cheating. I'm still sure it's legal". After this statement, Phil was immediately sued by the Borgata casino, with the demand to return the winnings, but this claim has been left without satisfaction.
Terence Watanabe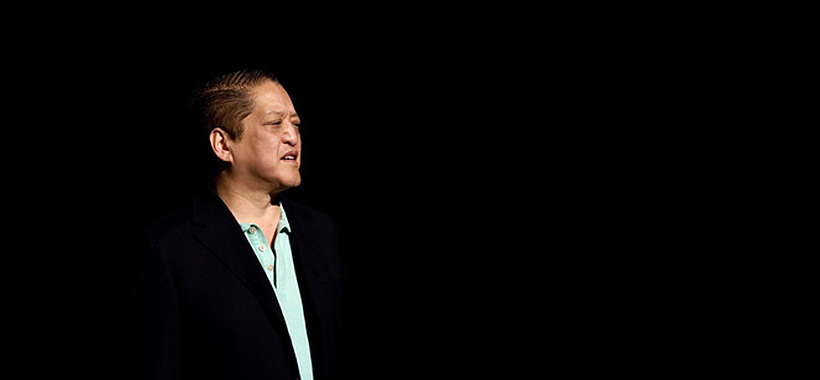 For the first time Terrance got lucky right at birth – he became the heir of a large company engaged in import of consumer goods. But the millionaire from Nebraska managed his money even worse than his customers, when they spent their own nickel on plastic trinkets supplied by company of Watanabes. Terrance became one of the most coveted casino customers, not only because he liked to play, but also because he was simply terrible at it.
How much money did Terrance Watanabe lost is unknown, but it is estimated that this amount varies from $ 200,000,000 to $ 300,000,000 in the period from 2003 to 2007. It is officially known only about the loss of $ 127,000,000 during 2007, when he was not leaving Las Vegas and lived in the suites of the Wynn, Rio and Caesar's Palace casinos, which he was always kindly provided with.
He liked to play being drunk, he loved very risky games with almost no profit expectations, but he became famous for his idiotic solutions at blackjack tables, like split of tens or taking additional card to any hand below twenty versus six from the dealer. Terrance usually lost about $ 5,000,000 a day until eventually every casino closed its doors before him, not because of drunken tricks, which can be tolerated if the client has money, but because he lost the ability to pay debts.
Don Johnson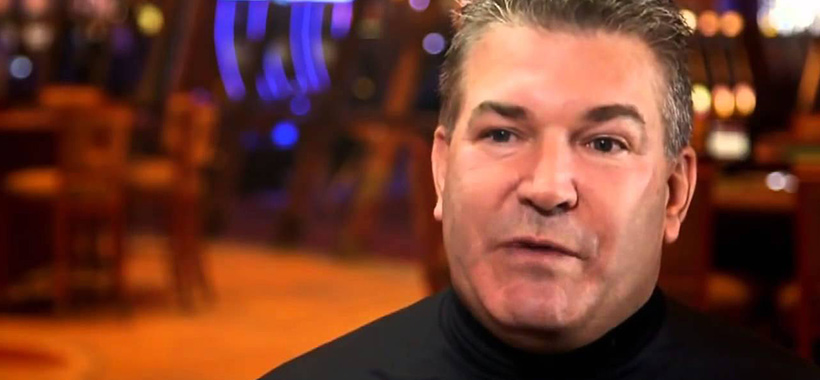 The man who became a legend, having beaten three casinos in Atlantic City for $15,000,000 in three days. And he won this money in a really beautiful and absolutely honest way, taking advantage of the casino's desire to please high rollers. We have already said that casinos are trying various tricks to attract major players.
And if someone is completely satisfied with the free suite and the flights compensation, Johnson was able to agree on changing the rules of some games for himself, in terms of the difference between the minimum and maximum bets.
In a compartment with a 10% cashback agreement, a return of $ 100,000 from each million in case of a loss, the game began to pass with a positive mathematical expectation for Johnson, and it helped him to win. He managed to win $ 15,000,000 until the casino closed its doors before him, but this time it was enough not only to win, but also to go down in history as "the man who ruined Atlantic City".
Archie Karas

Legend of the legends. The person who has survived the longest period in history. A person who turned $ 50 into $ 40,000,000. The most famous player against casinos in history. An immigrant from Greece, Anargyros Karabourniotis, came to America, worked on a cruise ship, while learning the rules of poker. Soon Archie becomes a famous player in Los Angeles with a reputation as a ludomaniac, winning and losing $ 2,000,000 in cash games during just a couple of days.
After this incredible loop of dispersion, Archie went to Las Vegas. It was year 1992, the Greek had only $50 in his pocket, and in his thoughts – the hope to find work, save money and become a successful poker player. Naturally, on reaching Las Vegas, Archie decided to play the cash in his pocket, and only then start looking for work and solving all the other issues, but while there was money, it was impossible to think of anything else except the game.
Archie went to the casino and made a bet. At that moment started the longest upstreak in the history of gambling. In the next three years Archie Karas just could not lose.
He won in any game he played. He won in poker, in blackjack, in craps and in any other kind of games where you could win money. Naturally, the local regulators wanted to take this money from him, but were completely powerless at the poker table, because the Greek did not lose in poker, always showing the best hand at the showdown. He won even in the pool playing with professionals, somehow miraculously putting the ball after the ball from the beginning of the game. In just three years Karas won $40,000,000, playing daily at bets of up to $100,000 per hand.
Nothing lasts forever, and, naturally, Karas lost everything to a penny just as quickly as he won it. In the 2000s, players were watching with regret Archie plays poker at $1- $2 and even lower, and in 2013 the legend died forever, when Karas was caught cheating in poker and was given a lifetime ban in all casinos of Nevada.
Kerry Packer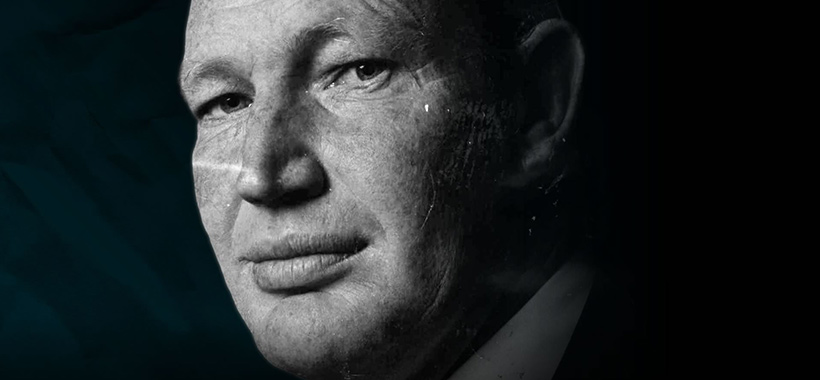 Australian media tycoon Kerry Packer was known to the general public as the founder of the World Series Cricket (WSC), and to casino industry representatives he was primarily known as a player ready to lose huge amounts of money.
In the 80's and 90's his visits to the casinos became legends, some of which, probably, are exaggerations, but some are certainly reliable. It is said that one day he came to a casino in London and played 15,000,000 pounds on four roulette tables at the same time, losing everything to the last penny.
At the same time, according to another story, he once won $20,000,000 at the MGM casino in Las Vegas, moving from table to table and playing at $250,000 per hand. According to legend, that evening he gave one million dollars as a tip.
The most famous story happened with Kerry when he was playing poker one-on-one with an oil tycoon from Texas at the Stratosphere casino. At one moment the tycoon screamed with annoyance, "I'm already losing 60 million!", and Kerry took out a coin from his pocket and said "Let's toss for everything?".
Adnan Khashoggi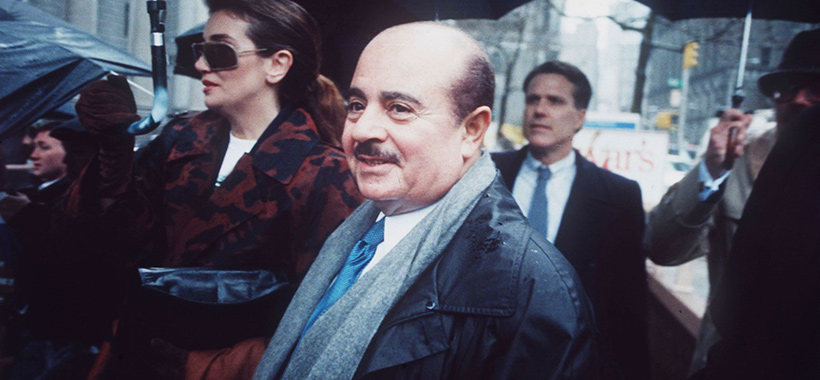 Casino owners do not really care about the origin of the capital of their VIP-clients, the main thing is that player lose as much as possible of this very money. The notorious arms dealer Adnan Khashoggi was one of the richest people on the planet in the 1980s. He was accused of various crimes, primarily money laundering, and at the same time he was one of the most famous "whales" of his time.
He stormed the casinos of Las Vegas and London, playing for $100,000 per hand in baccarat, at the same time he organized huge luxury parties and was famous for his passion for the representatives of the ancient profession. It is said that in one year he spent at least half a million dollars on escort services.
Finally he lost a lot and won a bad reputation among casino owners. He refused to pay a debt of more than 3,000,000 pounds in the Ritz casino in London, and finally paid it only after 12 years.
Charles Barkley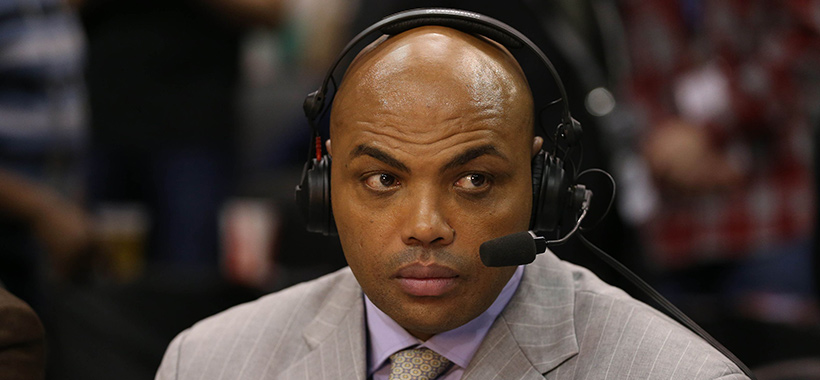 The legend of basketball Charles Barkeley was a real "monster" on the basketball court. Apparently, he could not leave this role in the casino halls, where he received the same nickname. Unlike many people who hide their fascination with gambling, Charles willingly shared stories of his ups and downs against the casinos over the long career of a player.
Before Barkeley got into the game in 2013, he often visited Las Vegas, having the only goal – to win a million dollars. He could stop only if he lost the same amount. The favorite game of the former basketball player was blackjack, and unlike other high rollers who prefer to play in closed halls, Charles liked to play in the common room, and often without even sitting at the table.
By agreement with the casino, he made bets along with other players who played for a couple of dollars per hand, putting tens of thousands on their boxes. Always friendly and cheerful, Charles became a real favorite of casino visitors. Over time, he set a stop loss for himself at $200,000, so it's likely that he didn't quit on such a sad note as some other high rollers.
Kamel Nacif Borge
Another mysterious figure, located somewhere in the middle between an honest businessman and a big mafia, is Kamel Nacif Borge, nicknamed "El Rey de la Mezclilla" or "The Denim King", who has Lebanese and Mexican roots. In addition to legal business in the production of jeans, he was credited with participating in Mexican drug trafficking and participation in corruption schemes.
But if you won't take into account the rumors, then the fact is true – he loved the game and was ready to play millions. In each of his visits to Las Vegas, Nacif played from one to five million dollars, playing for $200,000 per hand in baccarat.
On several occasions Nacif has tilted so much that he told three casino owners to stuff it and refused to pay millions of debts, but after a while he invariably returned, paid debts and continued to play. He was eagerly awaited and these antics were forgiven, as well as others, such as throwing cards in the face of a dealer or turning over a blackjack table. He was so close to some casino owners that when he was in prison for some of his affairs not related to the casino, a pledge of $ 2,000,000 for him was made by the famous Ted Binion.
Hassanal Bolkiah (Sultan of Brunei)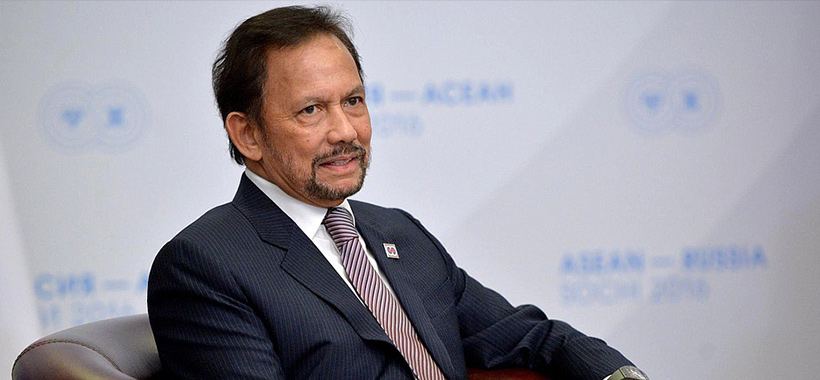 In addition to being the head of one of the smallest countries in the world, he is also one of the richest people on earth with a fortune of 20 billion dollars. In addition, he is one of the largest and at the same time the most secretive casino players in the world.
It is only known that he often travels to Las Vegas, Monaco and Macao and spendslong hours in closed casino halls. At what bets does Sultan play nobody knows, except casino employees, but we can assume that at least millions are played out.
For certain understandable reasons this way of life of the monarch is hidden from his subjects and his journeys are kept in strict secrecy. However, media got much more information about the gambling habits of his family members.
His wife, or rather one of his wives, Maryam Abdul Aziz, was repeatedly seen in various casinos in London, where she not only played herself, but actually forced her bodyguards to play, bursting into laughter. Sultan's brother, Prince Jeffrey, is generally known as an avid gambler and spends most of his time in hotels at the casinos, while leading such a secular way of life that James Bond would envy. I would like to note that the standard of living in the country is more than worthy, so the Sultan does not forget about his subjects.