Play for free at TurnEe Fortune slot from NetEnt, which has chic graphics in the style of French modernism.
On the technical side, turn your fortune has five reels, four lines and 40 active lines. The slot also features three additional bonus features, Fortune Wins – where you can win up to 2000x. With the Fortune Re-Spins feature, you start one re-spin with mystic symbols, and also increase the chances of activating the free spin function, where you can win up to 13 free spins.
Play for free in slot machine Turn Your Fortune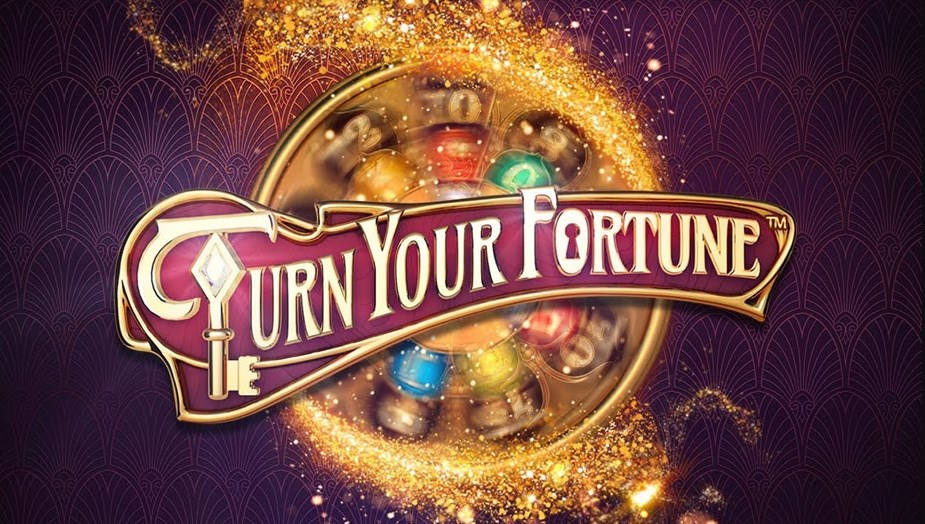 The game screen is located on the background of a beautiful golden pattern, on the left side you will see a golden crown with five sections. On the game reels you will find symbols of various virtues, the more expensive symbols are precious jewelry in the form of a lion's head, an owl, a turtle, a fish and a snail. The cheaper ones are the standard A, K, Q and J. The Golden Butterfly is a wild symbol and complements the winning combinations. Firebird is a scatter symbol that activates an extra bonus game.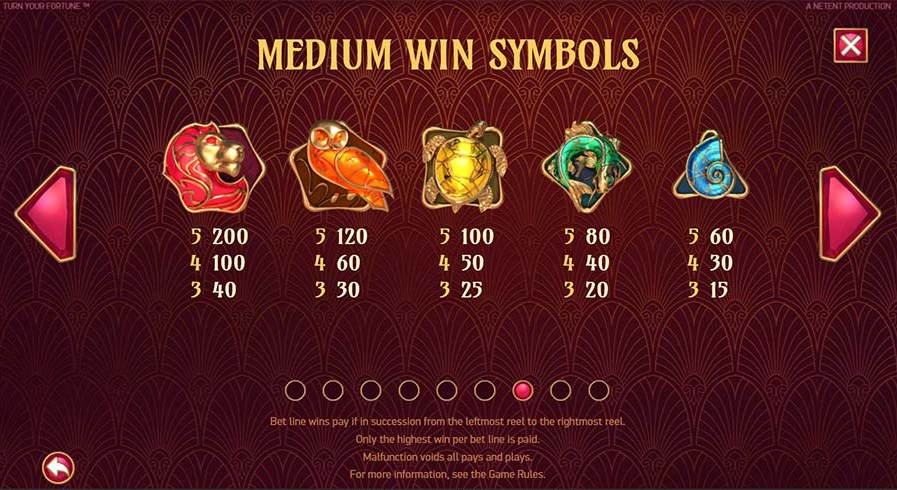 Bonus features slots turn your fortune.
The Fortune Re-Spins function is activated when two scatter symbols appear, together with at least one winning combination. You will get one re-spin, where the scatter symbols remain in place, and the matched symbols will appear on the reels in the form of large stacks.
Free spin function – having caught three scatter symbols you activate a drum consisting of three sections, on the first you determine the number of free spins from 7 to 13, on the second section you define the assembled symbol, the third section determines the initial level of Fortune wins. During the game, a special scale consisting of 20 divisions will appear on the screen, each filling increases the level and increases the multiplier of the initial bet, the levels are distributed as follows.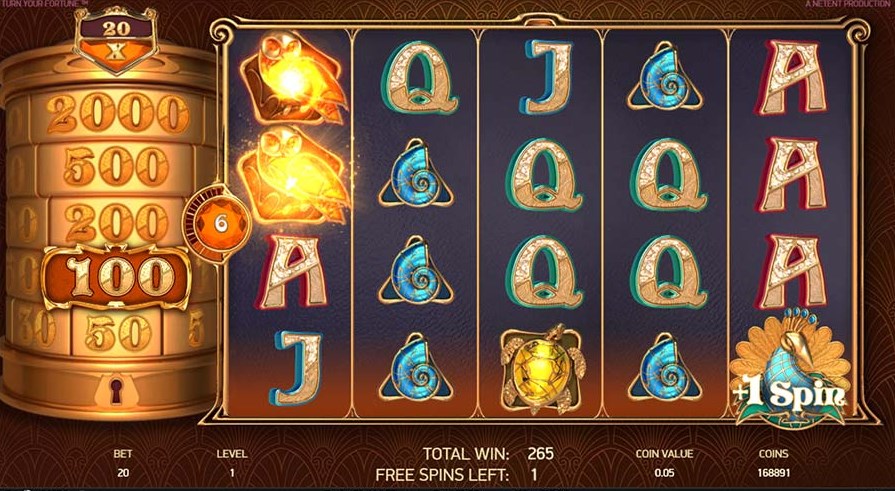 Level 1 – multiplier in sections from bottom to top 5x, 10x, 20x, 50x and 150x
Level 2 – multiplier in sections from bottom to top 10x, 20x, 40x, 100x and 200x
Level 3 – multiplier in sections from bottom to top 20x, 30x, 50x, 150x and 400x
Level 4 – multiplier in sections from bottom to top 30x, 50x, 100x, 300x and 1,000x
Level 5 – multiplier in sections from bottom to top 50x, 100x, 200x, 500x and 2 000x
Also, during the free spin function, any scatter symbol adds one re-spin, and a special Fortune Wins symbol will add 10 collected symbols, bringing you closer to the treasured multiplier 2000x from the original bet.
NetEnt has scheduled a launch on December 3, 2018, do not miss the chance to get a big win, and play Turn Your Fortune slot on our website for free.