Dating back as far as 13 November 2007, another classic slot from Novomatic, Sizzling Hot Deluxe offers 5 paylines and 5 reels and goes back to the very source of gaming traditions. It is currently quite popular in the UK.
Sizzling Hot Deluxe is one of those classic slots that offer the original fruit machine interface and the latest bonus and win system. Remember those days when slot machines were prohibited so people would hide them in their stores disguising them as candy and fruit dispensers?
Technical stuff:
Well, you probably won't because that was ages ago (we certainly do), so here is one of those rare chances to go back to the old days when life was for the most part peaches and only a little bit lemony at times.
Enjoy fruits, bars, and lucky sevens as well as a wide range of bets from 4 to 2000 in this 5-reel, 5-line slot. Also make use of the Autoplay option if you so wish, and aim high: five lucky 7's will get you a very reasonable 1 000 ROI. Wу like the game very much for its simplicity and recommend it for beginners as well as veterans who play for the nostalgic twist. RTP: 95.66%.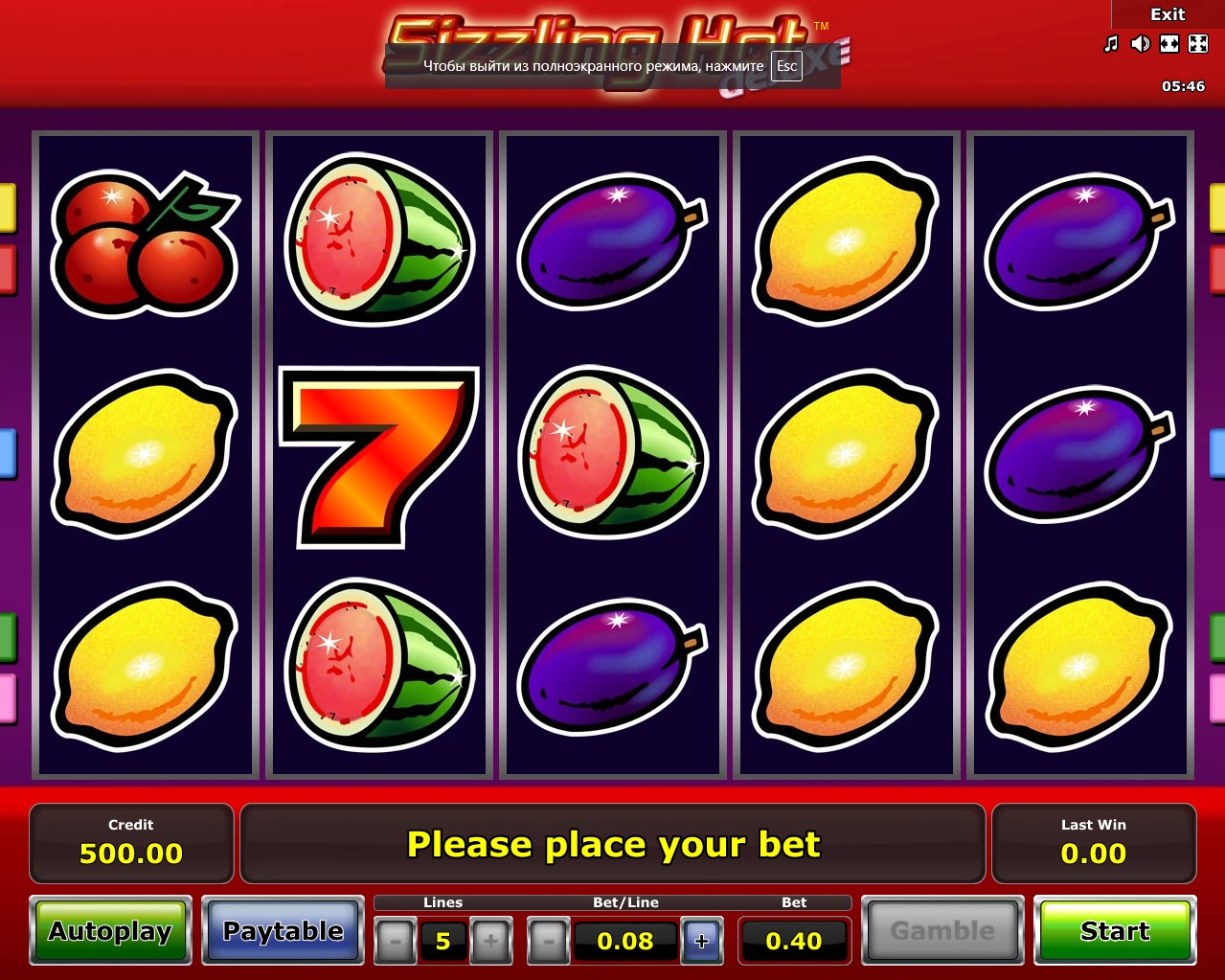 Symbols:
Lucky 7
Watermelon
Grape
Cherry (2 symbols get you a win)
Plums
Lemons
Oranges
Sizzling Hot Deluxe Bonus Features (all of them)
No Wild
A five-point gold star acts as a scatter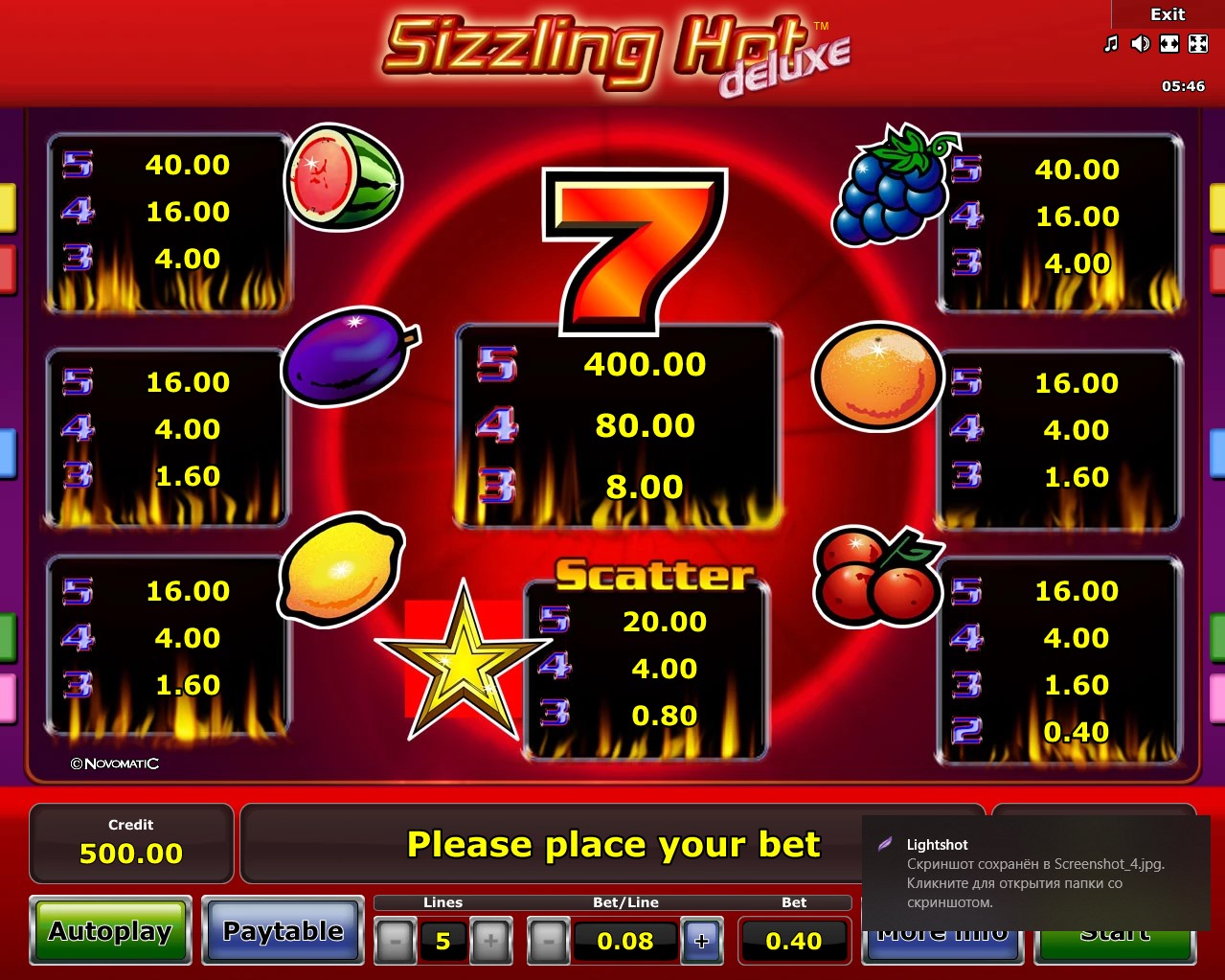 Bonus Game
Whoops! Not this one. However, the deluxe game is still very popular with the players, especially in England and Russia, thanks to its classic atmosphere and delightful, optimistic fruity background, which is just what you need to get out of the office.
Variance
Make sure you watch your cash flow (although it is a good idea always and not only with this one). This, it seems to us, is a high variance game, which means it has the potential to turn your pockets out very quickly or net you a lot of wins fast. Make sure you go to a good casino with plenty of bonuses so you have something to lean on just in case. The wins here can be really good. You can look forward to a thousandfold bet increase when you line up enough symbols. Although at times we can swear it is a medium variance game. Well, one way or another, there is only one way to find out.
In Conclusion
Simple, we would even say stoic, and without fancy 3D architecture and crawling wilds. If you're a fan of more flashy games, switch to some of our advanced free slots. We mentioned the top win already, and lining up 5 Watermelons or Grapes will get you 500. 5 other varieties of fruit will get you 200. This is a fairly unique slot even though this is a variation on the classic fruit machine theme. Overall, of course, it could do with more bonus features to make it more popular, but it is reasonably addictive.
Check out Sizzling Hot Deluxe slot game if you're new or if you're, like us, really old and like wistfully thinking back. Go for more sophisticated slots as you learn the skills to perfection and become more dashing.