Crystal land – a new slot with a variety of colored crystals from the company Playson.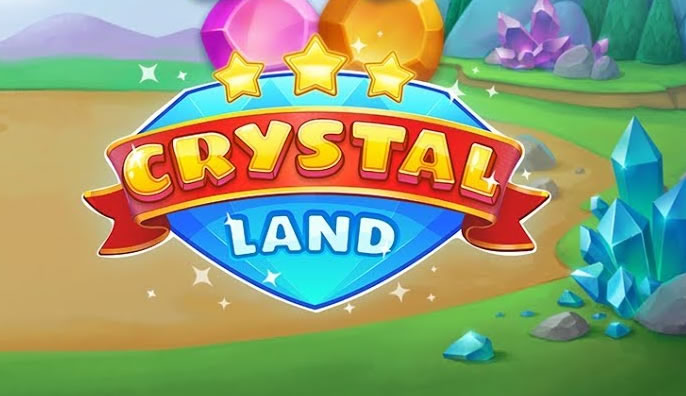 The first thing you pay attention to when launching the free game crystal land is a huge playing field of 7×7 characters, but at the very beginning some of the game characters are blocked and opened when you get winning combinations. From the bonus features of the new slot can be noted: Additional wild symbols, a bonus for exceeding the game level (in the game there are 3) and a bonus game with an additional win multiplier that can reach 9x.
The design of the Crystal Land slot machine has a very colorful look and a pleasant soundtrack. On the game screen you will see symbols of multi-colored crystals. Purple, turquoise, green and yellow will bring from 30 to 1350 gaming coins, the symbol of diamond is top and will bring from 60 to 1500 gaming coins. The wild symbol is a gold coin with the W symbol.
Bonus function slot crystal Land.
Starting the game, note that part of the playing field will be blocked and opened by successive match of winning combinations for which it is necessary to collect at least 5 identical stones that will coincide at right angles in a horizontal or vertical cluster. Each second match will bring an additional wild symbol, and the last level triggers a bonus game with an additional multiplier.
When you start the bonus game on the screen will appear three chests with a multiplier, they will be hidden behind game symbols anywhere in the game screen, getting winning combinations you will free the playing field, the more chests you find the higher will be your multiplier. Also, look at the three secret bubbles on the right side of the screen, with each spin the activated bubble will change several game symbols that will have the same appearance.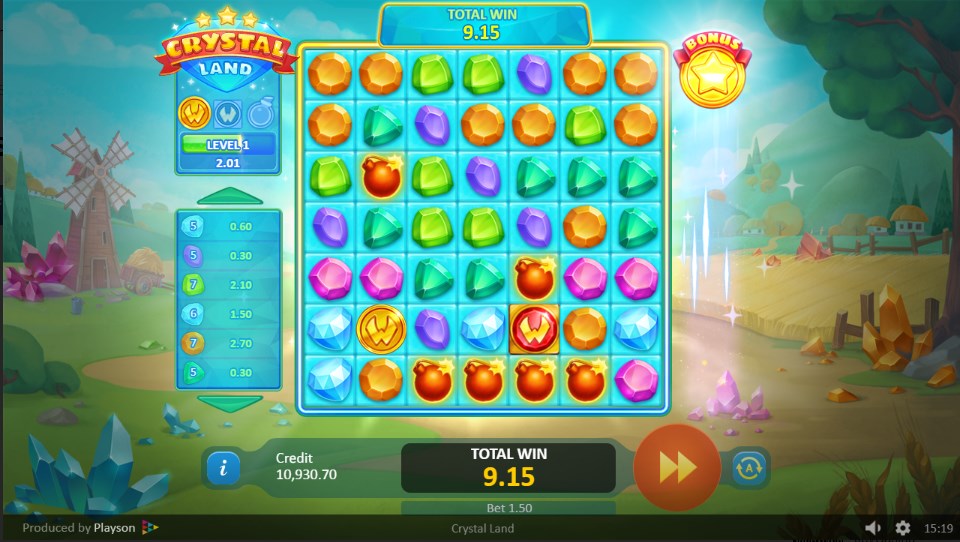 Additional wild symbols – on the second match, several additional wild symbols will appear on the screen, which will allow you to get a profitable game combination. At the fourth match, additional fire wild symbols appear on the screen, which when used in the winning combination turn into a bomb symbol that removes all adjacent symbols.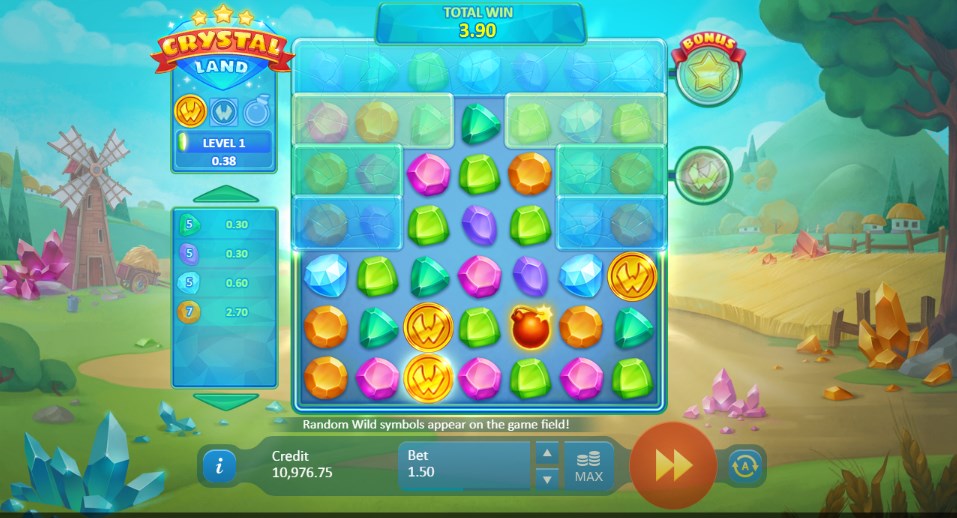 During the game, also pay attention to the current game level which is in the upper left corner. Each time the winning combination is collected, the scale will be filled and when the end point is reached, the Bonus level function is activated during which you can win a cash prize, an additional multiplier, or transfer the winnings to the next level, which is summed up with the subsequent one.